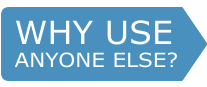 Departments
Arai Helmets
Arai motorcycle helmets, the ultimate in safety
If there's one brand you can rely on in the fast moving world of motorcycling, it's Arai. Since 1937, this family owned company has committed itself to one goal, making the very best helmet possible.

Arai have consistently provided the ultimate in motorcycle helmet safety, comfort and quality thanks to over 20 years of effort in MotoGP, World Superbike and every other conceivable form of motorcycle racing, at all levels. Every single piece of knowledge learned on the racetrack is put to good use in the development of product, helping to protect every one of Arai's customers on the road, the world over. There truly is no such thing as a cheap Arai helmet.

So while many things change, one truth will always remain. If you want the ultimate motorcycle crash helmet there is only one choice, Arai Helmets.
Departments
Featured Products
Arai RX-7 RC - Carbon Fibre Limited edition, Only 250 available in Europe per year
View

$3,777.31

Arai On Road Helmet Bag - Blue Genuine Arai helmet holdall
View
$62.94

Arai Axces 2 - Diamond White The Arai Axces with upgraded visor and chin vent
View

$377.72
Recent Product Reviews

- November 20, 2015
A world of difference
Fits in the pro shade and max vision visor with the recess. Pretty much essential. Slight increase in area over standard Pinlock insert makes a lot of difference and once you use a Pinlock insert you'll never be without them. Have to say though with insert in a pro shade visor combined weight has been a bit of an issue for me and has lessened the practicality of the system as a whole hence 4 stars. Sportsbikeshop service is as ever second to none.
Paul

- Chorley


- November 9, 2015
Top service and great price
I bought this Arai mainly because I've always had Arai's. When I've stayed from the path I've always come back. They fit like a glove, they work well in all weathers (ventilation is excellent and easy to adjust) - whats not to like? I've bought plenty of bike gear online from Germany in the past, but this time I gave Sportsbikeshop a spin. Best price I could find, next day free delivery and easy return (I didn't have to use that bit, but clear easy instructions come in the box as to what to do) Highly recommended.....
Iain James

- Tadley

- October 28, 2015
Nothing better
I bought this after trying on at least 25 other helmets over a period of two months. Bottom line: Arai is the only one that fits my head perfectly (long oval), especially while wearing glasses, which I must. Looks-wise it's an understated OK, but it's the comfort that gets all the stars. Although it did require a break-in period especially in the jaw area, it's now pleasantly snug and feels very well balanced on the head. Yes, it's a little bulky, a little noisy, and a little heavy, but for this kind of money and quality, just the right thing for me.
Felix

- South London
PLEASE NOTE: The views and opinions expressed in the above reviews are solely those of the author and are not necessarily representative of the views of SPORTSBIKESHOP LTD.