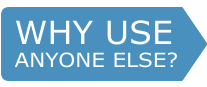 Departments
Arai Helmets
Arai motorcycle helmets, the ultimate in safety
If there's one brand you can rely on in the fast moving world of motorcycling, it's Arai. Since 1937, this family owned company has committed itself to one goal, making the very best helmet possible.

Arai have consistently provided the ultimate in motorcycle helmet safety, comfort and quality thanks to over 20 years of effort in MotoGP, World Superbike and every other conceivable form of motorcycle racing, at all levels. Every single piece of knowledge learned on the racetrack is put to good use in the development of product, helping to protect every one of Arai's customers on the road, the world over. There truly is no such thing as a cheap Arai helmet.

So while many things change, one truth will always remain. If you want the ultimate motorcycle crash helmet there is only one choice, Arai Helmets.
Departments
Featured Products
Recent Product Reviews

- January 18, 2016
Fantastic
Bought this helmet for my son for Christmas. New Years day he had the misfortune to hit an oil patch and a tank slapper ensued. The first part of him to hit the deck was his head, had he had any less a product than this helmet I dread to think what could have happened. I went straight out and bought him the same helmet, for as well as saving his life, he loved it for its comfort and quality. If any one would like to see the pictures of the crash helmet happy to supply, as you will then understand just how good this product it.
Anonymous

- Nantwich


- January 15, 2016
Great quality crash helmet
I wanted a crash helmet that was comfortable and the shape of the Arai. Fits me perfectly also its very well made with good features. Also my last helmet hurt my head after half an hour, being able to try the Arai on at home for as long as you want is better than trying it on in a shop.
Anonymous

- Chippenham


- January 13, 2016
Top lid
Owned a very old RX7 Corsair which I loved, bought this as my replacement. Its lighter than the Corsair, its very comfortable and the adjustments inside make it even more so. The visor system is excellent and works well for me, still the best helmet in my opinion.
Simon West

- Bournemouth
PLEASE NOTE: The views and opinions expressed in the above reviews are solely those of the author and are not necessarily representative of the views of SPORTSBIKESHOP LTD.