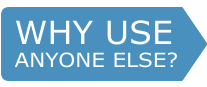 Departments
Arai Helmets
Arai motorcycle helmets, the ultimate in safety
If there's one brand you can rely on in the fast moving world of motorcycling, it's Arai. Since 1937, this family owned company has committed itself to one goal, making the very best helmet possible.

Arai have consistently provided the ultimate in motorcycle helmet safety, comfort and quality thanks to over 20 years of effort in MotoGP, World Superbike and every other conceivable form of motorcycle racing, at all levels. Every single piece of knowledge learned on the racetrack is put to good use in the development of product, helping to protect every one of Arai's customers on the road, the world over. There truly is no such thing as a cheap Arai helmet.

So while many things change, one truth will always remain. If you want the ultimate motorcycle crash helmet there is only one choice, Arai Helmets.
Departments
Featured Products
Recent Product Reviews


- March 28, 2015
Light, super comfortable and great speaker pockets
Lovely and light, my head nearly hit my chest the first time I nodded to another biker having last worn my Neotec! Colour match on the side pods isn't spot on which is a shame, but the speaker pods in the plush side cheek cushions make fitting an Autocom headset very easy and far more comfortable than any other helmet I've fitted it in. Even with the usual Arai wind noise the sound is clear. Haven't got on with the Pro shade in the 'up' position - the vibrations make the whole visor shake so vision is impaired at high speeds (Motorway). Have to treat it like a separate visor, but it's easy enough to take off and put back on. You also need to push both sides of the pro shade to lock into place in the 'up' position which is an unfathomable design when usually it's just left hand operation for sun visors? Good air flow, and max vision visor is great, though pinlock pins not so sensible with plastic screw heads that will get chewed up quickly with changes of the pinlock - why not stick to the old ones? The extendable chin guard is a nice touch instead of the old style ones which invariably fell out now and then! Despite slight niggles the helmet is great and a vast improvement on the heavy Neotec. Can't fault Sportsbikeshop for their speedy and secure delivery.
Anonymous

- Gloucester

- March 20, 2015
Smooth image, eye catcher, one sexy cool helmet
So very comfy, safe construction, great looking colorful race lid too. Real head turner, seemed to attract a lot of admiring glances wherever & whenever I ride when donned as it's opposite of bland. Absolutely love it... looks the business on my new BMW 2015 1000rr
Nick Shaw

- Ormskirk


- February 24, 2015
Replacement smoked side pods
I have always hated changing the visor on my Viper GT and eventually because I was so bad at it both of the original side pods started to show cracks in them. The new smoked ones are brilliant as I can see the mechanism inside and I'm super quick at changing them now. Awesome product, highly recommended.
Jonathan Griffith

- Maidenhead
PLEASE NOTE: The views and opinions expressed in the above reviews are solely those of the author and are not necessarily representative of the views of SPORTSBIKESHOP LTD.