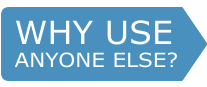 Departments
Arai Helmets
Arai motorcycle helmets, the ultimate in safety
If there's one brand you can rely on in the fast moving world of motorcycling, it's Arai. Since 1937, this family owned company has committed itself to one goal, making the very best helmet possible.

Arai have consistently provided the ultimate in motorcycle helmet safety, comfort and quality thanks to over 20 years of effort in MotoGP, World Superbike and every other conceivable form of motorcycle racing, at all levels. Every single piece of knowledge learned on the racetrack is put to good use in the development of product, helping to protect every one of Arai's customers on the road, the world over. There truly is no such thing as a cheap Arai helmet.

So while many things change, one truth will always remain. If you want the ultimate motorcycle crash helmet there is only one choice, Arai Helmets.
Departments
Featured Products
Recent Product Reviews

- June 30, 2015
Not ideal but pretty good value
This is my first summer of motorcycling. I went through two Arai pro shade visors and thought they were awful/dangerous. The external hinges for the visor easily broke and leaf the visor flapping in the wind. I chose this because having a tinted visor may not work so well on my early morning commute. It serves well as a good intermediate measure. Now the sun regularly shines in the morning I would prefer a tinted visor as it takes about two mins for mine to start working.
Ben Savill

- Woking


- June 30, 2015
Comfortable, lightweight and looks great
Needed a new helmet that would fit when wearing prescription glasses or sunglasses. New shade system looks good and works well. I fitted a racing visor supplied with the helmet for a track day without any issues. Helmet is comfortable, lightweight and looks great.
Neil Lomax

- Preston


- June 29, 2015
Excellent helmet
I bought this to replace my old Quantum. The shape has been re-designed a bit. My last one was a size medium, but after trying on the new Quantum ST, I found a size large was a better fit this time. It's light, comfy and the vents work brilliantly. The Pro Shield is taking some getting used to - the tinted outer shield is visible either above, or in your eyeline, depending on whether it's up or down. I reckon I will get used to it in another week or two. It's certainly very handy to be able to switch from shaded to clear view on the go cos that's the way the weather works in Ireland! If you can't get along with the visor, the tinted outer piece is removable. The Pinlock insert is fantastic - once you've had one, you can't live without it and this helmet has an indented groove for the insert to sit flush inside.
James

- Ratoath
PLEASE NOTE: The views and opinions expressed in the above reviews are solely those of the author and are not necessarily representative of the views of SPORTSBIKESHOP LTD.