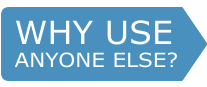 Departments
Sidi Boots
Developed by legends, Sidi motorcycle boots
For more than 40 years Sidi motorycle boots have been worn by some of the most awesome motorcycling legends the world has ever seen. Names like Giacomo Agostini, Joel Robert and Steve Baker, from a golden era of bikesport, have won domestic and world titles, all wearing Sidi boots. Couple past success with the current leading riders, heroes like Alex Barros, Colin Edwards and Stefan Everts, who all benefit from Sidi's class-leading bike boot technology, and you have a company which has a racing heritage second to none - and it's still a family-run business! As the family say themselves, Sidi is..."A brand proud of decades-long history, we have added a passion for style that only two-wheel riders have". This understanding of both the bike market, and the needs of today's motorcyclist is highly apparent in every single pair of Sidi motorcycle boots in production today.
Departments
Featured Products
Recent Product Reviews


- May 27, 2016
Quality boots
These boots are very comfy and a great fit. I usually wear a size 10, but decided to take advice from previous reviews and went 'one size up' so the size 11 is a perfect fit. There is an unusual 'squeak' when walking wearing the boots, but I'm sure this will go away after a few weeks or so. I have worn these boots with my leathers tucked inside and also with motorbike jeans on the outside of the boot, so they are good whatever you decide to wear with them. The quality of the boot is fantastic, real leather and great protection all round. So glad I bought these boots.
Bert Morris

- Alexandria


- May 23, 2016
Great quality boots / great service
I had been deliberating over these or an alternative brand. Why didn't I purchase these the first time?! I ordered a different brand boots which didn't work out too well. SBS first exchanged the faulty pair, and then refunded their replacement once I decided against them. No questions. Brilliant. I then ordered these Sidi B2's, and got 43 after reading the reviews about sizing. For me they were too small, so exchanged them for my normal 42 (thanks again SBS). These fit me perfectly. I have only worn them once so far, and that was at the weekend on the Bikesafe course. Super comfy out of the box (so similar to my well worn Sidi Vertigo). The journey home was monsoon like, and my feet stayed perfectly dry. They were warm (unlike my Vertigo's) and are very well made. The decision to go with these was made sweeter by the SBS free gift of
Jerry

- Reading


- May 20, 2016
Great quality
First time will find them difficult to put on, but you've got to walk around with them on for little while until you're used to them. After that they fit perfectly. I had been wearing and riding through a heavily rain once and they kept my feet dry throughout the day. No leaks at all. Overall they are great.
Meaw

- London
PLEASE NOTE: The views and opinions expressed in the above reviews are solely those of the author and are not necessarily representative of the views of SPORTSBIKESHOP LTD.