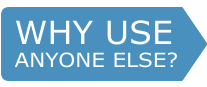 Departments
Sidi Boots
Developed by legends, Sidi motorcycle boots
For more than 40 years Sidi motorycle boots have been worn by some of the most awesome motorcycling legends the world has ever seen. Names like Giacomo Agostini, Joel Robert and Steve Baker, from a golden era of bikesport, have won domestic and world titles, all wearing Sidi boots. Couple past success with the current leading riders, heroes like Alex Barros, Colin Edwards and Stefan Everts, who all benefit from Sidi's class-leading bike boot technology, and you have a company which has a racing heritage second to none - and it's still a family-run business! As the family say themselves, Sidi is..."A brand proud of decades-long history, we have added a passion for style that only two-wheel riders have". This understanding of both the bike market, and the needs of today's motorcyclist is highly apparent in every single pair of Sidi motorcycle boots in production today.
Departments
Featured Products
Recent Product Reviews


- April 19, 2016
Sidi boots for the street
I watched reviews and read articles on almost all the Sidi boots. These were the ones I eventually ordered after a lot of research. You can get these in a regular Sidi ST version, I ordered the Gore Tex version which was about a third of the price of the regular more expensive, I don't think I will regret it as they seem very high quality. I ordered a size 45 ( a size up) I'm a 44 in everyday sneakers. My foot is kind of tall and I heard they were kind of snug cause they are made in Italy.
Daniel Orsos

- Fredericia


- April 18, 2016
An advancement to the Sidi Vortice
These boots are an advancement to the Sidi Vortice in my opinion. Lighter and not as bulky particularly on the inside where the Vortice have a protective area which could scratch your frame/guards. The grip on the pegs was a bit suspect at first. My foot was slipping off the pegs when I placed the ball of my foot on the very edge of the peg when cornering. My Dainese boots didn't have this problem however once the sole beds in this issue should go away as it is already improving. The boots are made well and the fit is reassuring, making you feel like your feet are protected and in good company should the unthinkable happen. As these boots are very stiff, which of course they are supposed to be they are not a touring boot, you wouldn't want to walk far in them I'm guessing. That of course may change once they are worn in. One other issue I'm having in their infancy is that because the boots secure very well around the lower calf muscle mainly due to the fastening system, my leathers which have two zips at the bottom of the legs cause some discomfort. I had to loosen the top strap to alleviate this but again this may disappear with time. Don't worry about how they fasten, it's simple and secure and you can fasten them fairly quickly once you're used to them which takes no time at all. Overall, great pieces of kit.
Richard

- North Yorks


- April 4, 2016
Excellent
Very solid. Good leather and comfortable from the very beginning. Easy to get in and fasten the buckles. Keep my feet warm. They are still a bit stiff and the gear changing a bit challenging but I hope this will improve over time (as mentioned in another review). Overall, very pleased.
Ben

- London
PLEASE NOTE: The views and opinions expressed in the above reviews are solely those of the author and are not necessarily representative of the views of SPORTSBIKESHOP LTD.