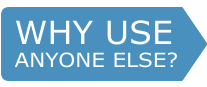 Departments
Sidi Boots
Developed by legends, Sidi motorcycle boots
For more than 40 years Sidi motorycle boots have been worn by some of the most awesome motorcycling legends the world has ever seen. Names like Giacomo Agostini, Joel Robert and Steve Baker, from a golden era of bikesport, have won domestic and world titles, all wearing Sidi boots. Couple past success with the current leading riders, heroes like Alex Barros, Colin Edwards and Stefan Everts, who all benefit from Sidi's class-leading bike boot technology, and you have a company which has a racing heritage second to none - and it's still a family-run business! As the family say themselves, Sidi is..."A brand proud of decades-long history, we have added a passion for style that only two-wheel riders have". This understanding of both the bike market, and the needs of today's motorcyclist is highly apparent in every single pair of Sidi motorcycle boots in production today.
Departments
Featured Products
Recent Product Reviews


- May 18, 2015
Sturdy boots
These boots are well designed and made. The various adjustments mean you can get a really firm but comfortable fit and the boots feel like they'd protect you well in a collision. I do have one regret in buying them; they take a while to put on and take off. Not a problem if you're heading out for the day but not ideal if you use them for commuting. Vertigo or ST would have been better for commuting.
Christopher Osbeck

- Aberdeenshire


- May 15, 2015
Comfortable boots
These boots are unbelievable, they're comfortable straight out the box. I've had these boots about 2 weeks now and I've not had a wet foot yet! Also with the vents on the side your feet never get hot even on the sunniest day. They're a bit of a pain getting them on and off to start with but after a few days it becomes normal. I would buy these boots again in a heartbeat and would recommend them to anyone who wants a boot with all the protection they could want that is also waterproof.
Alex Furlong

- Yatton

- May 12, 2015
Very nice
True to size, I usually wear size 45 shoes and Sidi size 45 is spot on. Not the quickest to put on but much quicker than dual booty systems like Alpinestars Supertech R, Yellow colors are superb looking and add visibility, well made also. Recommended!
Slawomir K

- St. Helier, Jersey
PLEASE NOTE: The views and opinions expressed in the above reviews are solely those of the author and are not necessarily representative of the views of SPORTSBIKESHOP LTD.