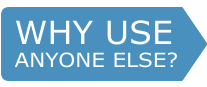 Departments
Filters Applied
Refine Your Results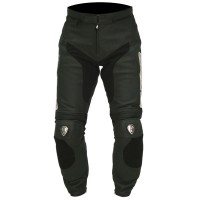 Motorcycle Jeans
Leather & Textile Motorbike Jeans
Whether it's textile or leather jeans you're looking for, our ever expanding range will have the brand and style you need. Our range of bike jeans starts at under £50 and we'll deliver them for free to anywhere in mainland UK. We always check our prices too but in the unlikely event that you do find a pair cheaper elsewhere, just use our simple price match system.
Recent Product Reviews


- August 28, 2015
Pretty much waterproof
I have worn these for only two decent trips. The first was fairly warm and sunny, so took thermal lining out, and opened the vents. All good, but a wee bit warm. Second trip was in Scotland, two hours of torrential rain in(thunder,lightning,eek!). The water soaked up a little from my boots/spray,but I was on the whole, completely dry under these trousers. This was biblical rain btw. The trousers were true to size, and very comfortable once you're in them. They seem to be sturdy enough, but touch wood, I don't want to test them that far! Probably wont wear them for short trips,but wouldn't be without them on hour +runs out. The service from Sportsbikeshop is absolutely fantastic, would happily recommend them.
Paul Thompson

- Peterlee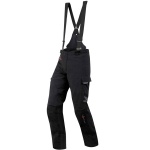 - August 26, 2015
Waterproof and warm
As with the Tech Road Jacket these trousers are smart and well put together. They are very close fitting and as I wanted them to go over my work trousers (34in waist) I went for 3xl size, they just about go over them without being to tight. Several 50 mile commutes in the heavy rain that we have had lately, show they are 100% waterproof and don't get soggy just what you need when you commute every day. They don't have vents and are very warm when the sun comes out but at least I can take them off and put them in the pannier. Together with the jacket they makes an awesome piece of waterproof kit I total recommend them if you can get a size to fit.
Anonymous

- Upminster


- August 26, 2015
Stylish, warm, and comfy
I like wearing jeans but I feel a bit vulnerable if I wear them out on my bike, hence why I bought these. They look fantastic. As expected they are a bit bulkier than normal jeans but not to the extent that they'll make your legs look ridiculously big. The "dirty wash" finish is very nice and just as stylish as any of my other jeans. As soon as you put them on you'll feel the benefit. The inner lining is very soft on the skin and once on they'll provide a lot more warmth and insulation than ordinary jeans. I'm looking forward to wearing them around the house in the winter. Obviously the most important part about the jeans is that they are made from a material that doesn't rip to shreds should you slide across the tarmac. (unless you're sliding for more than 7 seconds). Thankfully I've not had to test this out but there are videos on the bull-it website that prove they work, so if I should fall off my bike and slide I feel confident that they'll protect me. Add some knee and hip armour and you're good to go.
Andrew Johnson

- Chester
PLEASE NOTE: The views and opinions expressed in the above reviews are solely those of the author and are not necessarily representative of the views of SPORTSBIKESHOP LTD.