Click & collect

From a shop near you

Finance available

0% on orders over £400

40,000+ reviews

from bikers like you

Free returns

Mainland UK over £25

Award winning

MCN retailer of the year

150+ top brands

UK's largest range
Departments
Filters Applied
Refine Your Results
Motorcycle Jeans
Leather & Textile Motorbike Jeans
Whether it's textile or leather jeans you're looking for, our ever expanding range will have the brand and style you need. Our range of bike jeans starts at under £50 and we'll deliver them for free to anywhere in mainland UK. We always check our prices too but in the unlikely event that you do find a pair cheaper elsewhere, just use our simple price match system.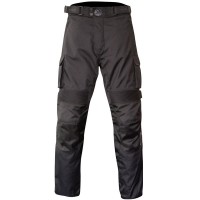 Waterproof and breathable all-season touring jeans with CE certified knee protection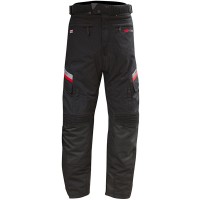 Casual looking Trouser with CE certified knee protection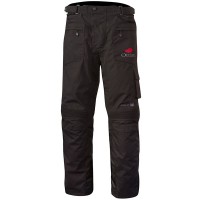 Casual looking trouser with CE certified knee protection
Recent Product Reviews
August 31, 2016
Great service and product
The service from Sportsbikeshop is second to none. I bought these leather you my missus who was horrified that she had to get a size 12 and even more so when they didn't fit and we had to get a 16 lol. We spoke to a guys over the phone who helped us out and could do enough for us and swapped the size 12 straight away without any issues. Amazing service and product so thanks you again.
Read more
August 31, 2016
Good solid material
Absolute 10 out of 10. Good solid material and stitching, stretch panels positioned well, good zip at the back of the ankles. Recommend buying your actual size as the waist band stretches quite a lot, and as they are fairly heavy you don't want them falling down. Good size single zipped pocket on the front left, and have a decent zip allowing you to connect the trousers to a number of jackets. If you're debating between Alpinestar and RST, save yourself the cash and get these, almost no difference other than branding.
Read more
August 30, 2016
For ladies
Yet another pair of motorbiking jeans for women that look as if they were designed for men. I do wonder if they even get any women to try the designs before sending to market. The fabric and construction is good quality and they feel very robust however.
Read more
PLEASE NOTE: The views and opinions expressed in the above reviews are solely those of the author and are not necessarily representative of the views of SPORTSBIKESHOP LTD.