+44 (0)1205 360099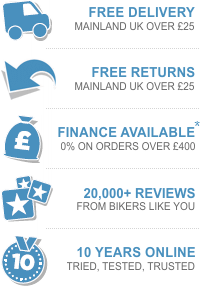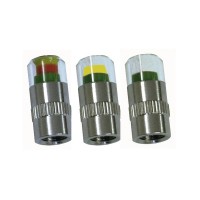 Bike It Pressure Alert Valve Cap
Tyre pressure monitoring valve cap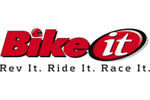 Our price $5.26
Quick find: 74242
Tip: Select option from menu above for stock availability
Bike It Pressure Alert Valve Cap
Simple but effective valve caps that constantly monitor tyre pressure and alert you of pressure loss. Each cap has a minimum pressure rating, when tyre pressure is above the minimum a green ring shows - all OK. If pressure drops below the minimum rating, a red ring shows - time to inflate and check tyres. Select the lowest PSI limit nearest to the bike manufacturer's recommended tyre pressure.
4 versions available
Supplied individually
Alerts you of pressure loss
View Similar Products
Customer Reviews
Reviews for the Bike It Pressure Alert Valve Cap

- October 29, 2014
Quick, simple, safe
Takes the guess working out of keeping the tyres at the correct pressure. By the time a tyre looks flat or feels odd to ride on the tyre has already lost so much pressure that you had probably been riding unsafe for a while. These are a quick, easy & visual which I see almost every time I park and apply/remove the disk locks to my motorcycle. I know I can ride off with the confidence that the tyres are at optimal pressure.
Mark Bennet - Wembley Park

- September 20, 2014
Terrific
Great product that allows me to ensure my tyres are the correct pressure. I can see at a glance if I need to inflate the wheels.
George Shepherd - Aberdeen

- September 2, 2014
Great little product
Simple, yet brilliant. These are simple to fit and easy to read. Brilliant idea. Great time saver.
Gavin - Stanmore
View all 22 reviews
About our reviews
Questions & Answers
Q. How is the pressure set on the valve? - 18/06/12
A. The Pressure alert valve caps are factory pre-set to their respective values.
Q. Is the price (3.99) for one valve cap, or a pair? - 10/10/11
A. The Bike It Pressure alert valve caps are priced individually.
Recently Viewed Items


Bike It Pressure Alert Valve Cap