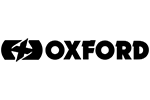 Oxford Toolkit Pro
27 piece compact underseat tool kit made from quality durable metals
View full details
Verified Customer Reviews for Oxford Toolkit Pro
Carpenters screw bits, no torx
02 November 2023 by Clive L
It's useful. Tools are your typical diy quality and most annoying or humorous is the driver bits are generic handyman type to Phillips, pozi and flat but no torx. That's remedied by a £3 set from eBay. Bargain compared to those multi hundred pounds adventure bike tool sets, is anyone stupid enough to buy those?!
Handy kit
26 October 2023 by Paul S
Handy small kit to carry on tour, most things I might need for minor issues that happen.
Toolkit Pro
06 October 2023 by Michael S
An excellent piece of kit, small enough to store (easily) on a motorcycle, big enough to cope with most roadside problems.
Mint
24 September 2023 by Louis
All the basics you need for on the road emergency, luckily not needed yet
Useful Size
12 September 2023 by Anonymous
Good quality mini toolkit in a handy pouch.
Useful little toolkit
01 September 2023 by Doug
Nice size, very compact. Good selection of tools as well, even comes with cable ties!
Handy little kit
18 August 2023 by Kevin A
Great little kit. I transferred all the bits I need for my bike, plus's gaffs tape & cable ties, to a roll and replaced the shoddy OEM offering with it. It even fits back under the seat! The mini ratchet was the clincher, if I'm honest.
A wee gem
17 August 2023 by John Y
Good selection of tools just enough to get you by in an emergency. SBS and DPS excellent service as usual.
Small basic kit
15 August 2023 by Anonymous
Pros - it fits under the seat of my NInja 650, well impressed with that. It has decent bits and allen keys to do basic maintenance. Useful to have zip ties as well.

Cons - The wrench sizing is quite limited, you can't adjust your chain - so need to carry the correct piece in a different bag. Could do with an extender to the allen keys to make loosening/tightening a bit easier.
Great compact tool kit
11 August 2023 by Anonymous
Great compact tool kit for the motorcycle or to keep in the garage etc. Well made and good value.
Perfect for any occasion
04 August 2023 by Ernest
Basic, yet good enough to keep you running if something goes wrong. Fits under the seat of the any bike I think, as my sv wouldn't accommodate even a can of coke, yet toolkit fits without the smallest problem.
First class service as always as well!
Just enough
04 June 2023 by Shaun O
Great little tool kit that has just enough in it. Got this for a recent trip to wales just in case I needed it. Has all the tools to get you back on the road. I'm hoping I never have to use it lol but it's there if I do, and was a great price.
Oxford Toolkit Pro
02 May 2023 by Stephen S
All you need to keep you going when the bike tools aren't enough. Well made and neatly packaged. Thank you Sportsbikeshop and Oxford.
Oxford Toolkit
04 April 2023 by Alan T
Great little toolkit for motorcycles, everything you might need when out and about.
Great little kit
25 March 2023 by John S
Great little tool kit to provide the basic tools if you need them when you're out and about. Fits under seat.
Just the job
10 March 2023 by Jason K
Excellent small tool kit to keep on the bike
Oxford toolkit pro
24 February 2023 by Meng
Really handy, had all bits I think I need, appears to be good quality as well. Nicely packed, fits under my seat so now a permanent fixture on my bike.
Perfect for every biker
01 February 2023 by Jonathan L
Nice assortment of tools to cater for most repairs and great quality. I will use it for other purposes too. Price was fantastic from Sportsbikeshop and as always the service is amazing. Many thanks…
Description
Oxford Toolkit Pro
Kit Contents:
Mini ratchet with 5-degree fastening movement
20mm adjustable spanner
Wire cutters
Needlenose pliers
Allen key set
Screw/socket driver handle with extension bar
Socket set
Screw bit set
Zip ties
A comprehensive 27 piece premium tool kit with ergonomic soft gel handles. Featuring chrome vanadium steel sockets, extension bar and hex key construction for durable long life. The Toolkit Pro is a compact toolset designed to be stored under the seat of most motorcycles. Total dimensions when closed are 18.5cm x 10.5cm x 4cm.
Manufacturer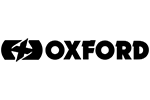 About
Oxford
Oxford was established in 1973 and has grown into a leading global supplier of motorcycle products. Its vast range encompasses everything to improve life on two wheels: from clothing and helmets to accessories, hard parts, locks, luggage and much more. Products are designed in-house by a team of active enthusiasts and skilled technicians, based at the company's purpose-built headquarters in Oxfordshire. With the support of the latest CAD technology, a 3D printing suite and a fully equipped test laboratory, Oxford invents, develops and refines its products in pursuit of the best experience for two-wheel enthusiasts. Oxford employs over 150 staff and has ambitious plans for further growth in both the UK and globally.

You won't get it cheaper.
Our Price Match Promise.