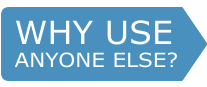 Departments
Schuberth Helmets
Geman engineering at it's finest, Schuberth motorcycle helmets
Schuberth motorcycle helmets are, and always have been, developed and manufactured using a quality oriented approach. Since the late 1970's, Schuberth have specialised exclusively in the production of head protection technology, cementing their position today as THE motorcycle helmet specialist. As well as motorcycle helmets, Schuberth also design and manufacture helmets for the police, fire service, military and other areas of motorsport, most famously for use in Formula 1. The fact that Michael Schumacher has chosen to work with the brand for so long, speaks volumes about its pedigree and the company's commitment to the development of helmet technology. This commitment is made further apparent by the fact that Schuberth are the only bike helmet manufacturer in the world with their own acoustic and wind tunnels. Via their base in Magdeburg, Schuberth are proud to promote their "made in Germany" message and now export motorbike helmets to more than 50 different countries throughout the world.
Departments
Related Departments
Featured Products
Schuberth S2 - Gloss White Multi composite Pinlock ready full face helmet
View

$464.70


$712.54
Schuberth C3 Pro - Fluo Yellow Renowned quiet helmet with built in antennae
View

$820.97
Schuberth SR1 Stealth - Red German engineered multi composite race style helmet
View

$820.97
Recent Product Reviews


- May 14, 2015
Great service, great helmet
I found my Shuberth C3 helmet really quiet and comfortable so decided to go for the new C3 Pro. I ordered it from Sportsbikeshop 4pm and it arrived next day at lunch time. Not bad eh! The helmet looks slightly different from the C3 and is a tighter fit but should adjust with use, like the C3 it is quiet and as it is a snug fit round my neck it lets no wind or cold air in. It is easy to put on and fasten, and also remove. The built in sun visor works a treat. I think they are great helmets and in my opinion the best on the market.
Phil Baker

- Darlington


- April 23, 2015
Beautiful helmet
Excellent helmet, quiet, light and very comfortable. Love it! The sizes a slightly different, all my previous helmet was size L, when bought Schuberth helmet with size L it was too small. Had to replace for XL. Fully recommend these helmet and Sportsbikshop for excellent service!!
Arkadiusz Lasek

- Loughborough


- January 12, 2015
Cool skid lid
I purchased this helmet because I was looking for a lid that was quite. What I ended up with was something that far exceeded my expectations. Superb quality and finish. All wrapped up in a sexy red skin and at a price that suit's my pocket. What more could you ask for.
Andrew Rennie

- Melton Mowbray
PLEASE NOTE: The views and opinions expressed in the above reviews are solely those of the author and are not necessarily representative of the views of SPORTSBIKESHOP LTD.