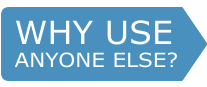 Departments
Schuberth Helmets
Geman engineering at it's finest, Schuberth motorcycle helmets
Schuberth motorcycle helmets are, and always have been, developed and manufactured using a quality oriented approach. Since the late 1970's, Schuberth have specialised exclusively in the production of head protection technology, cementing their position today as THE motorcycle helmet specialist. As well as motorcycle helmets, Schuberth also design and manufacture helmets for the police, fire service, military and other areas of motorsport, most famously for use in Formula 1. The fact that Michael Schumacher has chosen to work with the brand for so long, speaks volumes about its pedigree and the company's commitment to the development of helmet technology. This commitment is made further apparent by the fact that Schuberth are the only bike helmet manufacturer in the world with their own acoustic and wind tunnels. Via their base in Magdeburg, Schuberth are proud to promote their "made in Germany" message and now export motorbike helmets to more than 50 different countries throughout the world.
Departments
Related Departments
Featured Products
Schuberth C3 Pro - Fluo Yellow Renowned quiet helmet with built in antennae
View

$799.94
Schuberth SR1 Stealth - Red German engineered multi composite race style helmet
View

$799.94
Recent Product Reviews


- November 19, 2015
Fantastic helmet
Having owned Arai's for as long as I can remember including the SZ Ram, I find the M1 more comfortable and quieter. It offers better peripheral vision and the drop down sun visor is an added bonus as is the option to remove the face screen and fit a peak if you wish.
Robert Gibson

- Menorca, Spain


- November 6, 2015
Comfortable, light and worthy
Changed from a Shoei Neotech due to size issues. I'm a 61, Shoei XL was too big, and Large too small. The C3 pro sizing is in-between and is great for me. Helmet also feels light on the head and has good field of vision. The strap is also more comfortable on the Adam's Apple. Less ventilation to front than Shoei which has caused some fog issues even with Pinlock. As for noise, same as Shoei. Comfortable and light, great on along ride. Just gives the worst helmet hair I've ever come across.
Sarn Bradshaw

- Thornbury


- August 31, 2015
Best helmet for me
This is the second helmet I buy from the same model, the previous one already saved a friend's head so I felt confident in buying the same model again. It's very light, at least for me, it fits very well and it's very stable at high speeds and strong winds.
Horatiu Crismaruc

- Potters Bar
PLEASE NOTE: The views and opinions expressed in the above reviews are solely those of the author and are not necessarily representative of the views of SPORTSBIKESHOP LTD.