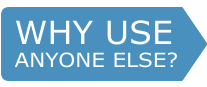 Departments
Schuberth Helmets
Geman engineering at it's finest, Schuberth motorcycle helmets
Schuberth motorcycle helmets are, and always have been, developed and manufactured using a quality oriented approach. Since the late 1970's, Schuberth have specialised exclusively in the production of head protection technology, cementing their position today as THE motorcycle helmet specialist. As well as motorcycle helmets, Schuberth also design and manufacture helmets for the police, fire service, military and other areas of motorsport, most famously for use in Formula 1. The fact that Michael Schumacher has chosen to work with the brand for so long, speaks volumes about its pedigree and the company's commitment to the development of helmet technology. This commitment is made further apparent by the fact that Schuberth are the only bike helmet manufacturer in the world with their own acoustic and wind tunnels. Via their base in Magdeburg, Schuberth are proud to promote their "made in Germany" message and now export motorbike helmets to more than 50 different countries throughout the world.
Departments
Related Departments
Featured Products
Schuberth C3 Pro - Fluo Yellow Renowned quiet helmet with built in antennae
View

$824.91
Schuberth SR1 Stealth - Red German engineered multi composite race style helmet
View

$824.91
Recent Product Reviews


- July 29, 2015
The quietest helmet I have ever owned
Well so far so good, certainly the quietest helmet I have ever owned. Also a very comfortable helmet. Its not perfect, silly things like sun visor misting up on left hand side and flip up catch is a bit awkward to operate. All in all a good buy, compared to my last helmet which was an Arai, this helmet is far superior. What I really noticed was the streamlining, definitely less wind noise and turbulence and certainly no ringing in the ears after a ride, unlike the Arai.
Stuart Gray

- Belfast


- July 28, 2015
Didn't realise helmets where this good
Usually use full face helmets and was a bit dubious about getting a flip up lid. Thankfully I tried the C3 Pro and it's outstanding in all areas. Low noise, plenty of air getting through, no fogging up, good visibility, no buffeting from large vehicles and very comfortable. As ever excellent service from Sportsbikeshop.
Sean Dines

- Beverley


- July 28, 2015
Noisy
The main reason for the purchase was the claims of low noise. Unfortunately it is no better than my Caberg which was half the price. The air vent at the front near the mouth cannot be used while riding, it is so noisy when open! The fit and finish is OK but again no better than my Caberg. The flip up works well and is a good feature. May be the noise level does not rise so high at high speed but generally disappointing in this regard.
Max Adams

- Dorking
PLEASE NOTE: The views and opinions expressed in the above reviews are solely those of the author and are not necessarily representative of the views of SPORTSBIKESHOP LTD.