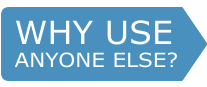 Departments
Schuberth Helmets
Geman engineering at it's finest, Schuberth motorcycle helmets
Schuberth motorcycle helmets are, and always have been, developed and manufactured using a quality oriented approach. Since the late 1970's, Schuberth have specialised exclusively in the production of head protection technology, cementing their position today as THE motorcycle helmet specialist. As well as motorbike helmets, Schuberth also design and manufacture helmets for the police, fire service, military and other areas of motorsport, most famously for use in Formula 1. The fact that Michael Schumacher has chosen to work with the brand for so long speaks volumes about its pedigree, and the company's commitment to the development of helmet technology. This commitment is made further apparent by the fact that Schuberth are the only bike helmet manufacturer in the world with their own acoustic and wind tunnels. Via their base in Magdeburg, Schuberth are, quite rightly, proud to promote their "made in Germany" message and now export motorbike helmets to more than 50 different countries throughout the world.
Departments
Related Departments
Featured Products
Recent Product Reviews


- May 20, 2016
Best helmet
I like very much this helmet, it's so easy to use and very good quality. The size is perfect for me (S). Another thing is that this helmet is very quiet and she comes with all accessories needed for use day to day. I recommend the seller, short time for handling and very good price for this helmet. Thanks!
Draghici George

- Buzau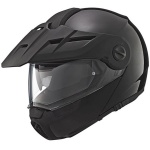 - May 20, 2016
Makes the rest feel cheap
Never heard of Schuberth until a few weeks ago when I Googled adventure touring helmets. Have owned Shoei for years but needed a flip front plus drop down sun visor. What a surprise, this helmet is top quality finish. The noise reduction is unbelievable, I run a XT 1200, have seen about a 40% reduction. There is no buffeting at speed, basically what they claim is true. I personally think this is the standard that the rest will have to meet. From now on I will only use this brand, lets face it if F1 drivers trust their life to these helmets, that's good enough for me.
Kevin

- Derby


- May 2, 2016
So so quiet
After having a Caberg flip before this helmet is in a class of its own. Its so quiet with almost no wind noise and I would recommend it to anyone. The field of view is super and visor is great. Three days delivery (Ireland), super service from Sportsbikeshop yet again.
Paddy

- Ireland
PLEASE NOTE: The views and opinions expressed in the above reviews are solely those of the author and are not necessarily representative of the views of SPORTSBIKESHOP LTD.