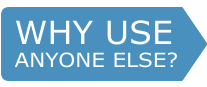 Departments
Schuberth Helmets
Geman engineering at it's finest, Schuberth motorcycle helmets
Schuberth motorcycle helmets are, and always have been, developed and manufactured using a quality oriented approach. Since the late 1970's, Schuberth have specialised exclusively in the production of head protection technology, cementing their position today as THE motorcycle helmet specialist. As well as motorcycle helmets, Schuberth also design and manufacture helmets for the police, fire service, military and other areas of motorsport, most famously for use in Formula 1. The fact that Michael Schumacher has chosen to work with the brand for so long, speaks volumes about its pedigree and the company's commitment to the development of helmet technology. This commitment is made further apparent by the fact that Schuberth are the only bike helmet manufacturer in the world with their own acoustic and wind tunnels. Via their base in Magdeburg, Schuberth are proud to promote their "made in Germany" message and now export motorbike helmets to more than 50 different countries throughout the world.
Departments
Related Departments
Featured Products
Schuberth C3 Pro - Fluo Yellow Renowned quiet helmet with built in antennae
View

$815.71
Schuberth SR1 Stealth - Red German engineered multi composite race style helmet
View

$815.71
Recent Product Reviews


- August 25, 2015
Never experienced quietness like this
Fast delivery and brilliantly packaged. After 29 years riding I have never experienced quietness like this! Maybe I've found the helmet that perfectly fits my melon head? With ear plugs in I was at 70 mph on my Speed Triple before a real hint of wind noise!!! Good quality, great comfort, easy to use internal and external visor. A lot of money but well worth it for me with my hearing! Sizing was bang on, I did go to a shop first and try size below as well just to make sure before the big spend! Sportsbikeshop - great service, and price, I have since; and will again use them!
MC

- Warwickshire


- August 14, 2015
So obviously a quality product
Spent ages trying to decide and finally made the investment. Comfortable, quite well put together. Used for a 3 day tour from new, was brilliant. Good air flow no buffeting. I have a bad habit of leaving the face up as I leave the house and due to the good fit had to stop to properly close the face. Seems a lot of money but would say good value. Dealings with Sportsbikeshop easy, arrived following day with peace of mind, could change but fitted perfect. Is a little tight at first but no problem.
Richard English

- Cardiff


- August 13, 2015
Great people to deal with
Great way to buy, leaves you with little risk of making a poor choice with the returns policy. Straight forward and very helpful staff, I've used them before and will in the future too. Very price competitive with first class service, a rare thing nowadays. Well done.
Tony Smith

- Chipping Campden
PLEASE NOTE: The views and opinions expressed in the above reviews are solely those of the author and are not necessarily representative of the views of SPORTSBIKESHOP LTD.