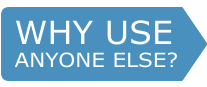 Departments
Schuberth Helmets
Geman engineering at it's finest, Schuberth motorcycle helmets
Schuberth motorcycle helmets are, and always have been, developed and manufactured using a quality oriented approach. Since the late 1970's, Schuberth have specialised exclusively in the production of head protection technology, cementing their position today as THE motorcycle helmet specialist. As well as motorcycle helmets, Schuberth also design and manufacture helmets for the police, fire service, military and other areas of motorsport, most famously for use in Formula 1. The fact that Michael Schumacher has chosen to work with the brand for so long, speaks volumes about its pedigree and the company's commitment to the development of helmet technology. This commitment is made further apparent by the fact that Schuberth are the only bike helmet manufacturer in the world with their own acoustic and wind tunnels. Via their base in Magdeburg, Schuberth are proud to promote their "made in Germany" message and now export motorbike helmets to more than 50 different countries throughout the world.
Departments
Related Departments
Featured Products
Schuberth S2 - Gloss White Multi composite Pinlock ready full face helmet
View

$467.81


$717.32
Schuberth C3 Pro - Fluo Yellow Renowned quiet helmet with built in antennae
View

$826.48
Schuberth SR1 Stealth - Red German engineered multi composite race style helmet
View

$826.48
Recent Product Reviews


- June 23, 2015
My second Schuberth
Then expense of both replacement visor and anti-mist Pinlock membrane encourages buying another helmet and this was in part the reason for getting my second Schubert C3 this time the 'pro' version. Second was encouraged by the reduced offer. This was the very attractive blue/white/black colour scheme. Previous was the high vis which I still have and is usable, depending on riding conditions. The new one is surprisingly slightly tight although the same size. I'd forgotten how helmets do wear in and waiting for it to be a bit more comfortable. But generally I don't think you can beat Schuberth for quality, comfort, noise, and style.
Peter Davies

- Chesham


- June 22, 2015
Brilliant
Got this lid very quickly from the Sportsbikeshop. Love the helmet. I think I may have had someone else's return as the instructions said do not remove the visor film case you wish to return it and mine has none on it..also found the Pinlock fitted instead of in the box. That said it was in unmarked condition. The helmet was great value.
Alan Simpson

- Turriff


- June 22, 2015
Helmet heaven
Superb graphics, really high-end. Superb engineering, as good as my Omega watch. Fantastic ventilation. Great fastener, very secure. Beautifully quiet and unbelievably stable. Even comes commas ready and with a free Pinlock insert and they're not cheap.
Alan Carlile

- Louth
PLEASE NOTE: The views and opinions expressed in the above reviews are solely those of the author and are not necessarily representative of the views of SPORTSBIKESHOP LTD.