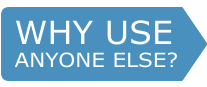 Departments
Schuberth Helmets
Geman engineering at it's finest, Schuberth motorcycle helmets
Schuberth motorcycle helmets are, and always have been, developed and manufactured using a quality oriented approach. Since the late 1970's, Schuberth have specialised exclusively in the production of head protection technology, cementing their position today as THE motorcycle helmet specialist. As well as motorbike helmets, Schuberth also design and manufacture helmets for the police, fire service, military and other areas of motorsport, most famously for use in Formula 1. The fact that Michael Schumacher has chosen to work with the brand for so long speaks volumes about its pedigree, and the company's commitment to the development of helmet technology. This commitment is made further apparent by the fact that Schuberth are the only bike helmet manufacturer in the world with their own acoustic and wind tunnels. Via their base in Magdeburg, Schuberth are, quite rightly, proud to promote their "made in Germany" message and now export motorbike helmets to more than 50 different countries throughout the world.
Departments
Related Departments
Featured Products
Recent Product Reviews


- April 15, 2016
Very light helmet
Bought this helmet to replace a BMW system 6 with Bluetooth. I had to fit the Bluetooth to the Schuberth and was not too difficult to do. Helmet fits well and is very comfortable. I nearly chose the Shoei but the integrated coms in the Schuberth made me choose that one. I have had a Shuberth in the past and was very happy with the long term reliability of them.
David Protheroe

- Broadstairs


- April 12, 2016
Very good
Only just bought this but v good so far - therefore only a 4 star but I expect it to be a 5 with use. Needed a lighter helmet because of a neck problem and this C3 fits the bill. Also proved very quiet so far. A bit of misting which I was surprised about as it has a Pinlock - hope this doesn't become an issue. Looking forward to doing many more miles.
Steve Payne

- Sleaford

- March 31, 2016
Nothing like the bucket your Arai and Shoei boys
This helmet is buzzard! Much much smaller shell size than the Shoei Neotec, nearly as light as a stock non modular alternative, and so quiet and stable at at any speeds! Finish, feel and quality far and beyond its rivals. A must accessory and with the returns service Sportsbikeshop offer you have got to give it a try if your new to a Schuberth as I was!!
Karl 'penfold' Davies

- North Ferriby
PLEASE NOTE: The views and opinions expressed in the above reviews are solely those of the author and are not necessarily representative of the views of SPORTSBIKESHOP LTD.