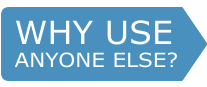 Departments
Schuberth Helmets
Geman engineering at it's finest, Schuberth motorcycle helmets
Schuberth motorcycle helmets are, and always have been, developed and manufactured using a quality oriented approach. Since the late 1970's, Schuberth have specialised exclusively in the production of head protection technology, cementing their position today as THE motorcycle helmet specialist. As well as motorcycle helmets, Schuberth also design and manufacture helmets for the police, fire service, military and other areas of motorsport, most famously for use in Formula 1. The fact that Michael Schumacher has chosen to work with the brand for so long, speaks volumes about its pedigree and the company's commitment to the development of helmet technology. This commitment is made further apparent by the fact that Schuberth are the only bike helmet manufacturer in the world with their own acoustic and wind tunnels. Via their base in Magdeburg, Schuberth are proud to promote their "made in Germany" message and now export motorbike helmets to more than 50 different countries throughout the world.
Departments
Related Departments
Featured Products
Schuberth C3 Pro - Fluo Yellow Renowned quiet helmet with built in antennae
View

$725.18
Recent Product Reviews


- February 4, 2016
Great helmet, great service
I bought this in preparation for Spring, so I haven't had a chance to ride with it. I was concerned about size. My current helmet is an HTC, size XL. Based upon Schuberth's sizing chart, I got the C3 Basic in XL, and the fit is perfect. I'm equally happy with the service I received from Sportsbikeshop. Customer service was excellent, and delivery was fast.
Mark

- Chicago


- February 1, 2016
Excellent product, quiet, warm
Excellent...keeps the wind at bay, in turn keeping you nice and warm. Current weather has been a good test for it. First helmet I have owned, but have worn a few other brands, the overall quality and comfort excellent. And is a perfect fit for me as an intermediate oval shape. SBS have been great with returns etc on items. Would definitely advise considering this item, it is a little bit more than others. But I feel it's worth it!
Ben Paterson

- Glasgow


- January 25, 2016
Good, but
This is superbly comfortable, really good quality, and beautifully designed. It would have got a better rating if a piece of the visor mechanism had not fallen out. Rapidly repaired and returned, but it really shouldn't have happened in the first place on a helmet this expensive.
Anonymous

- Hertford
PLEASE NOTE: The views and opinions expressed in the above reviews are solely those of the author and are not necessarily representative of the views of SPORTSBIKESHOP LTD.