+44 (0)1205 360099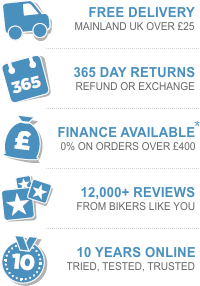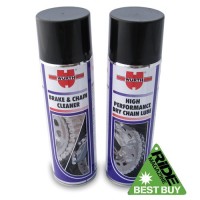 Wurth Twin Pack
Customer Product Reviews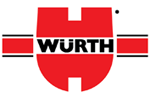 Our price £13.98 £14.98
View Product Details

- April 23, 2014
Good cleaner / Poor lube
The cleaner dos the job very well, not much effort. The chain lube is quite poor compared to the Motul chain lube, requires lots of applications. If you need a good lube, go for a Motul.
Bruno Machado - Brentwood

- April 20, 2014
Old faithful's
Excellent products, been using these for years ! Get the Wurth chain wax to add after to keep chain looking new....
Brian Brown - Aldershot

- April 15, 2014
Good combination
A set of products that could not compliment one another more thoroughly.
Davie M - Scotland

- April 6, 2014
Just what Dr Wurth ordered
Cleaner excellent, does the job well. Lube is great, easy to apply and no mess!! Heaven.
Michael Fear - Bath

- March 18, 2014
Excellent products
Very effective products. You pay for the quality. Would recommend.
Archie Coyne - Kidlington

- February 20, 2014
Works well and good value too
Most Wurth products are pretty good and this doesn't fall short of their reputation. Cleaner does what is says on the tin and the lube - well, I've never had a complaint about it. Good value for money as well.
Steve K - Bordon

- February 4, 2014
Very good
Won't use another lube on my bike. This is just perfect. The cleaner works well too, but it should really come in 10 litre cans, you do tend to go through it very quickly!
Andreas - Glasgow

- February 4, 2014
Great value
Does a good job and great value.
Ciaran - Galway

- February 3, 2014
Great twin pack
I don't use anything else. Lube never flings off, cleaner is great on the chain and just as useful to keep brake discs clean. Great value buying in twin pack - my only complaint is that I tend to finish the cleaner sooner than I finish the lube. If there was a good price on a triple pack (one lube + two cleaner) I would probably buy it.
Gary C - Wimborne

- January 28, 2014
Twin pack
Always delivered promptly, excellent service, great product.
Robert Hodgson - Stockton-on-tees

- January 20, 2014
Effective products
I normally use a Silkolene product but with winter here I started using a Muc Off dry chain lube to see what it was like. Having heard good things about Wurth I bought this pack at what I think is a good price. The chain cleaner is very effective; the grime just runs away. The lube is also impressive. It doesn't leave any thick residues and can be seen getting into every corner of every link. In the days after, the bike runs rides nice and smooth. In all this a brand and product I could only ever recommend.
Jonathan Lees - Kenilworth

- January 4, 2014
Excellent chain care products
I bought these to maintain a very dirty VFR 800 chain that had seen a lot of wear over the winter. The cleaner was excellent and ate through the crud on the chain without a problem. The lube is easy to apply and seems to leave a decent coating on the chain. Be aware that you are likely to need a whole can of cleaner to clean a dirty chain.
John Ridge - Tunbridge Wells

- January 3, 2014
Excellent value, great quality.
These are excellent individually, but such good value together. Love that the chain cleaner doubles as break cleaner as well. The lube is excellent as well, sticks well without any fling off.
Enrico Gironi - Daventry

- December 3, 2013
Light work
Bought these based on the reviews. Got an extra can of cleaner as the chain on new 2nd hand bike looked particularly grubby and nearly emptied that too. I don't reckon the chain has been this clean since it was new. Glad I covered the garage floor!! Worked great in conjunction with chain brush purchased the same time. Lube I reckon will outlast several of the cleaners.
Terry - Felixstowe

- November 22, 2013
Great product
Buy this pair time and time again. Works well and a good price too!
James Ford-Bannister - Isleworth

- November 17, 2013
Good value
Good saving when you buy these together. The cleaner is very good, even started using it for other jobs :)
Rodney Hodkinson - Towcester

- October 30, 2013
Good product
As a first time buyer I bought them after reading the reviews. I can say you can't go wrong with them!
Anonymous - Leatherhead

- October 25, 2013
Best Value
Very Handy.
Vikram Hunjan - Orpington

- October 6, 2013
Do the trick
Bought after reading all the good reviews and Ride Best Buy award. Not disappointed.
Thomas Grayland - UK

- October 3, 2013
Brilliant value
You can't go wrong with these, plus doesn't make a mess of the back of your bike.
Ian Chapple - Warrington
PLEASE NOTE: The views and opinions expressed in the above reviews are solely those of the author and are not necessarily representative of the views of SPORTSBIKESHOP LTD.