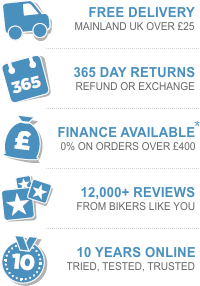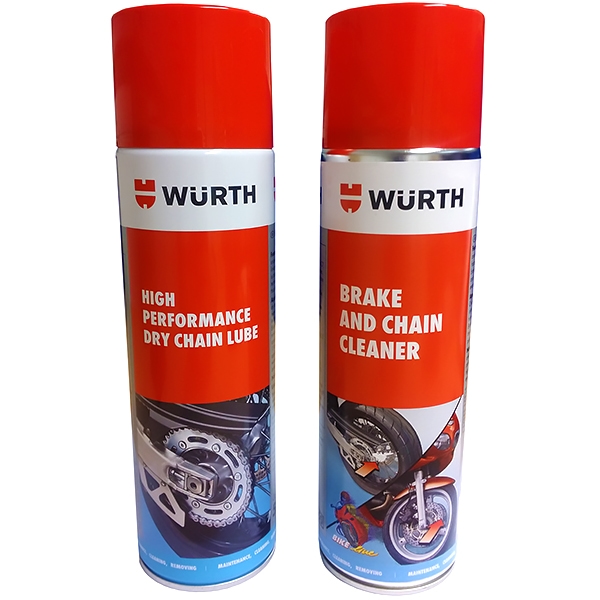 Wurth Twin Pack
Customer Product Reviews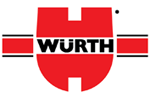 View Product Details

- May 24, 2016
Well Wurth it
Fantastic cleaner and quality Lube. No fling and feels a lot smother when changing gear. Excellent price and service.
David Burris

- Greenock

- March 22, 2016
First time user
First motorbike I've owned and first time I'm using these things. Not much I can say except it does the job. The cleaner got rid of all the gunk and dirt built up, and the lube seems to have done the trick as gearing feels a little smoother.
Sid

- London

- March 21, 2016
More than Wurth it
Used about half the cleaner on the rear sprocket and chain. Clear dry chain lube very good-no fling off and leaves very little residue.
Anonymous

- East Sussex

- March 20, 2016
Does what it says
Good product and does what it says in the tin....
Pravin Rai

- Nuneaton

- March 14, 2016
Great product
First time user, but very happy with result, even though I used full tin of cleaner on chain & disks! Will buy again.
Brian

- Livingston

- March 11, 2016
Amazing value
Wurth is a very reliable product! Got this pack reduced at an amazing value! Definitely will get it again.
Triple T

- Birmingham

- March 1, 2016
Wurth it
Does exactly what it says on the the tin(s)! Dead quick and easy to use, no squirting all over the floor!
Liam

- Leicester

- February 22, 2016
Excellent products
Does what it says on the tin.
Rebecca Piggott

- Dersingham

- February 21, 2016
Got the grime and winter crud away
Best combination cleaner and chain lubricant I have used. Worth the extra pennies as the chain lube actually stays on the chain and doesn't get thrown all over the bike. Used the cleaner with a chain brush.
Andy D

- Lincoln

- February 19, 2016
Amazing
Really impressed with this twin pack. I've previously used the S Doc and Muc Off products to clean my chain and decide to go for something different. I am truly amazed. The cleaner removed most of the grit, dirt and grease from the winter riding and the lube was easily applied. I used a cleaning brush to help things along because of the amount of salt and rubbish on the chain. I highly recommend both of these products and won't be using anything else in future.
Kevin

- Reading

- February 15, 2016
Brilliant idea
The fact that my items were not allowed to be posted could have been an issue but they were instead sent to my local Halfords. Great idea. And the chain cleaner and greaser were everything they said it would be. Impressive.
Ron Myers

- Leicester

- February 15, 2016
Chain Maintainance, starter pack
Well priced starter kit for my new bike. Easy to follow instructions. Well Wurth the money!
Daniel

- Milton Keynes

- February 14, 2016
Keep coming back to it
The cleaner is pretty standard/no better than others that I've used from Motorex or Muc off (still a good cleaner though!). The lube is great and I will always try use it over other brands (unless caught out and need to pick some up in a hurry, seems no shops near me stock it). What I like is that it is a "dry" lube which is "absorbed" (excuse the inverted commas, it's just my observations) by the chain and leaves very little residue. I have tried other lubes from Motorex and Muc off, they both did a good job in regards to lube but the residue, grease, grime, gunk etc build up/accumulation was horrific. Will be placing bulk orders for Wurth lube.
Simon T

- Bucks

- February 9, 2016
Awesome
What can I say, cleans incredibly well and lubes well too. Does what it says on the tin but definitely worth the money.
Ryan

- Cranleigh

- February 2, 2016
5 stars
Was sceptical at first but not going back now. Only thing better is an unblocked Scotoiler.
Mike woody

- north wales

- January 22, 2016
Wurth is worth it
I have used this product for the last few years and it's the best!
Hans Koenig

- Stoke St. Michael

- January 18, 2016
Yet to put it to the test
Good bargain, but yet to see if it does what it says on the tin. Waiting for a bit warmer weather. Cheers.
Anonymous

- Newton-le-willows

- January 17, 2016
Excellent
This product is excellent. Works perfect and service at Sportsbikeshop is second to none.
Mohammed Nawaz

- London

- January 12, 2016
Brilliant
The cleaner made my chain look new and the lube works a treat. There is no fling from the lube and is almost dry to the touch, though you can tell there is a coating. Definitely recommended.
Jason

- Leicester

- December 28, 2015
Out standing products
I have used all types of chain lube and chain cleaners in a number of years. The Wurth chain lube is a very good lube and it dos not fling all over your back wheel and does not run off when you apply it to the chain and keeps your chain nice. A lube not like others and the chain runs nice and quiet. The chain cleaner I had second thoughts about this but not to worry it does a fantastic job. As soon as you start to apply the chain cleaner you can see the chain getting clean and does a very good job. Wish I had moved over to Wurth sooner, I would recommend the two products to anybody. I will be sticking with Wurth 100%.
Michael

- Northwich, Cheshire
PLEASE NOTE: The views and opinions expressed in the above reviews are solely those of the author and are not necessarily representative of the views of SPORTSBIKESHOP LTD.