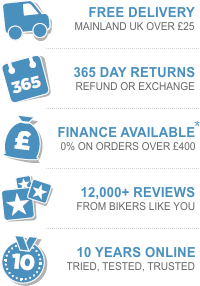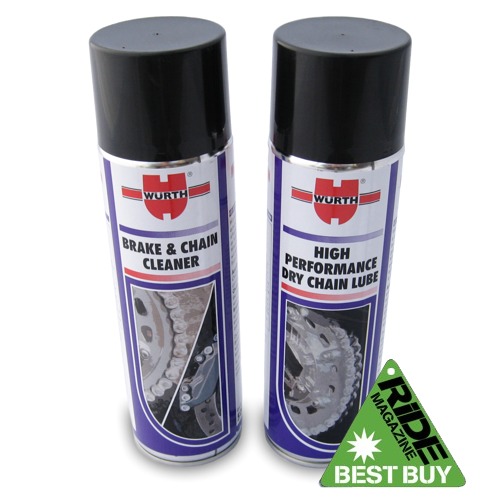 Wurth Twin Pack
Customer Product Reviews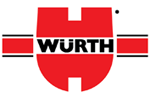 View Product Details

- April 16, 2015
Not much effort required
First chain I've cleaned and lubed in years, pleasantly surprised at the ease of use. Just use some old cardboard to stop overspray and catch any drips. After use it doesn't show but does feel better.
Roger

- Southampton

- April 7, 2015
Excellent combo
Chain cleaner works really well - almost no effort . I use a cleaning brush too and using a rag it just wipes off clean.
David Wills

- Tamworth

- March 30, 2015
Top marks for a great product
Cleaner is excellent, quick and thorough, prepares surface of chain for lube and lube stays put on the chain. I always leave over-night if possible.
Terence Gascoigne

- Hartlepool

- March 19, 2015
Very good quality
It cleans and lubricates very well. I recommend it!
George Lazar

- Crawley

- March 17, 2015
Best cleaner and chain lube I've used.
Cleaner is effortless and the chain lube doesn't flick off everywhere when you ride.
Simon

- London

- March 16, 2015
Great product at excellent price
This pack really does the job. Both the cleaner and the lube work better than expected and for the price is a great buy.
Charlie

- London

- March 9, 2015
Great package
Its a good buy. The chain lube will last about 7-10 applications or more, if applying to a cleaned chain, which brings me neatly on to the chain cleaner. This cleans away all dirt from a greasy chain. Mine was not too dirty but I ended up using the whole can. So the chain cleaner is only as good as any other cheaper brake/clutch/chain cleaner.
Slimsteruk

- Gloucester

- March 9, 2015
Does exactly what it says on the tin
Good value pack. Cleans and lubes perfectly. Dry wax finish of lube means little to no flick on to wheels or swingarm. Recommended.
DH

- Stockport

- March 2, 2015
Excellent stuff, worked better than expected
I heard about this stuff, watched it on YouTube. It's one of best purchases I've made on Sportsbikeshop. My chain looks brand new. The cleaner just washed all rust and grime off, without a scrubbing brush.
Anthony Hall

- Newcastle-under-lyme

- February 11, 2015
Perfect chain cleaning and lube combo
This product was such value for money. I had to buy two and honestly the best thing I did, by far the best cleaner and lube. Easy to use, will last me a very long time, thanks a million Sportsbikeshop ;D
Jalal Ud-din

- Rochdale

- January 23, 2015
Great pack at a great price
Quality products at a great price. Easy to use. Recommended.
Graham Flowers

- Stanwell Moor

- January 21, 2015
Good pack
Chain cleaner works very well. Only grumble is that it doesn't seem to go far, could have done with a bigger can...saying that works well for one clean. Dry lube compared to the clean you seem to have stacks more than you need, very hard to get too much on does not fling. SBS service was impressive as always.
Hadyn Deardon

- Dunstable

- January 19, 2015
Good product
Chain Cleaner - gets rid of all the grit, grease and dust accumulated on your chain or brake discs with relative ease. Dry Chain Lube - easy and clean to apply, does not attract dirt and does not fling. Simply both do a job. Great service from SBS as usual :-)
Anonymous

- Arlesey

- January 5, 2015
Bargain
Does a great job.
Allison Woods

- Cumnock

- December 18, 2014
Quality item
Top quality item. Really impressed for the price.
Josh Plumb

- Redditch

- December 17, 2014
Bargain
Great product, and definitely the cheapest price around!
Russell Crumbley

- Purley

- December 12, 2014
Can't get enough
Great product! Exactly what I was looking for! Perhaps a larger can of the cleaner would be ideal as you use at least half on cleaning your chain and brakes one time.
Diego Rendon

- Erith

- November 23, 2014
Twin pack
After reading so many great reviews it seemed too good to be true. The cleaner is absolutely amazing, blasted off all dirt without even having to scrub!
Craig

- Milngavie

- November 20, 2014
Does exactly as described
Would recommend the Gear Gremlin cleaning brush with the degreaser. My bike hadn't been cleaned for years and the difference was very noticeable.
Anonymous

- London

- November 17, 2014
Value for money
I have used the Wurth Dry Lube for years and its the only one I will use given the choice. Doesn't make a mess and goes on very easy.
Steve Charlton

- Stratford-upon-avon
PLEASE NOTE: The views and opinions expressed in the above reviews are solely those of the author and are not necessarily representative of the views of SPORTSBIKESHOP LTD.