+44 (0)1205 360099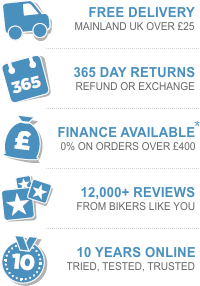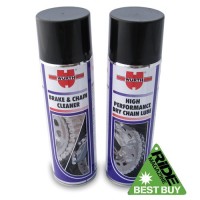 Wurth Twin Pack
Customer Product Reviews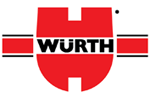 Our price $21.53 $23.07
View Product Details

- February 11, 2015
Perfect chain cleaning and lube combo
This product was such value for money. I had to buy two and honestly the best thing I did, by far the best cleaner and lube. Easy to use, will last me a very long time, thanks a million Sportsbikeshop ;D
Jalal Ud-din - Rochdale

- January 23, 2015
Great pack at a great price
Quality products at a great price. Easy to use. Recommended.
Graham Flowers - Stanwell Moor

- January 21, 2015
Good pack
Chain cleaner works very well. Only grumble is that it doesn't seem to go far, could have done with a bigger can...saying that works well for one clean. Dry lube compared to the clean you seem to have stacks more than you need, very hard to get too much on does not fling. SBS service was impressive as always.
Hadyn Deardon - Dunstable

- January 19, 2015
Good product
Chain Cleaner - gets rid of all the grit, grease and dust accumulated on your chain or brake discs with relative ease. Dry Chain Lube - easy and clean to apply, does not attract dirt and does not fling. Simply both do a job. Great service from SBS as usual :-)
Anonymous - Arlesey

- January 5, 2015
Bargain
Does a great job.
Allison Woods - Cumnock

- December 18, 2014
Quality item
Top quality item. Really impressed for the price.
Josh Plumb - Redditch

- December 17, 2014
Bargain
Great product, and definitely the cheapest price around!
Russell Crumbley - Purley

- December 12, 2014
Can't get enough
Great product! Exactly what I was looking for! Perhaps a larger can of the cleaner would be ideal as you use at least half on cleaning your chain and brakes one time.
Diego Rendon - Erith

- November 23, 2014
Twin pack
After reading so many great reviews it seemed too good to be true. The cleaner is absolutely amazing, blasted off all dirt without even having to scrub!
Craig - Milngavie

- November 20, 2014
Does exactly as described
Would recommend the Gear Gremlin cleaning brush with the degreaser. My bike hadn't been cleaned for years and the difference was very noticeable.
Anonymous - London

- November 17, 2014
Value for money
I have used the Wurth Dry Lube for years and its the only one I will use given the choice. Doesn't make a mess and goes on very easy.
Steve Charlton - Stratford-upon-avon

- October 29, 2014
Great products
Great products, do exactly what they say on the tin. The cleaner is exceptionally good. And always a great service from Sportsbikeshop.
Vaughn Winn - Gravesend

- October 14, 2014
Does what it says on the tin
Excellent product. The lube really seems to stay on the chain well.
Chris Ewing - Stockport

- October 2, 2014
Birthday present
I brought this product as a birthday present and he is very happy with it. I was also very happy with delivery, the address was different from the bill payer, but it was no problem. Very happy with everything.
Marvin Lockyer - Southampton

- September 30, 2014
Great products
Great products and at a great price at Sportsbikeshop. Can't beat them on price or delivery.
Matthew Hammonde - Truro

- September 16, 2014
Surprising
First time using such a product. The chain was starting to rust. After application the junk of the chain was melting.
Anton Sztupi - Glasgow

- September 5, 2014
Excellent
Used it with my recently purchased Gear Gremlin Chain Brush, absolutely brilliant. Didn't even get my hands dirty!
Stefan Rau - Knebworth

- August 21, 2014
Very good products
The Wurth chain cleaner was very efficient at removing debris although it did not last very long. The Wurth chain lube on the other hand was overall excellent, from its clear application to the required area with minimal (dare I say none!) overspray onto my protective cardboard sheet.I will continue to use this lubricant in the future. There was absolutely no fling from the lubricant the next day whilst embarking on my holiday to Scotland.
Phil - Bedford

- August 21, 2014
Great product
In the last two months I rode approx 2000 mi, having replaced my old chain with a new one. I decided to give this product a go and I'm very pleased with it. The chain cleaner works wonders giving the chain a thorough cleanse and the lube keeps it well protected. Well worth it!
Hans Koenig - Radstock

- August 13, 2014
Excellent first class service
There was damage on the original item when it arrived. I did not make a fuss but simply noted to Sportsbikeshop that faulty goods had arrived. Without any issues whatsoever, a replacement was re-ordered and I received a direct replacement in immaculate condition. Not many companies I have had experience with had been so helpful and understanding to address a customers query. A* rating and will continue to do business with this site.
Anonymous - Westbury
PLEASE NOTE: The views and opinions expressed in the above reviews are solely those of the author and are not necessarily representative of the views of SPORTSBIKESHOP LTD.