+44 (0)1205 360099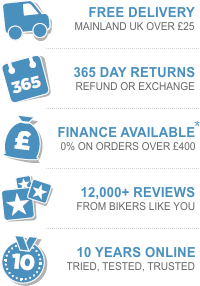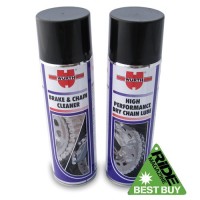 Wurth Twin Pack
Customer Product Reviews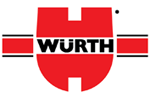 Our price £13.98 £14.98
View Product Details

- May 16, 2013
Best quality brand
Both the cleaner and the lube are the best. Use a brush or good cloth with the cleaner otherwise you'll use the whole can in one go.
Linda - Manchester

- April 30, 2013
The best
This chain lube is fantastic.
Pawel Gajek - Moy

- April 30, 2013
Quality combination
For the price this is the best quality cleaner/lubricant around. Easy to apply and if you aren't trigger happy lasts a good while.
David Sharrock - Newcastle upon Tyne

- April 29, 2013
Awsome product
Great product especially if used with a decent brush. If you don't have something to agitate the dirt you can easily use a full bottle for one clean!
Anthony Jevons - Stockport

- April 25, 2013
Excellent
The cleaner really does the job. The lube, only time will tell.
Eric Anthony H Vigar - Sao Paulo

- April 16, 2013
Would not buy anything else
The very best chain lube and cleaner you can buy.
Tom Wyatt - Norwich

- April 10, 2013
Well wurth it
Best chain cleaner and lube for the price.
Neil Milkins - Bristol

- March 29, 2013
Nothing but the best
The Chain cleaner & Lube are by far the best products I have used.
Asma Choudhoury - Woking

- March 28, 2013
Very good product
Simple instructions and simple to use. It does make a difference on my bike.
Anonymous - London

- March 21, 2013
Great quality, great value and great service!
Market leader at a fantastic price from Sportsbikeshop. Service, as always, first class.
KB - Ipswich

- March 20, 2013
So Wurth it :)
Best chain cleaner and lube I've used since I started biking (20 years)...great value as it really goes far.
Matt - London

- March 6, 2013
Cant beat it!
Both the products are great. Wurth always are and I would not choose anything different. And save quite a bit currently on here, fast dispatch too!
Oli - Norwich

- March 6, 2013
Great product, great price
This product should be made by Ronseal - it does what it says on the tin. I got it because it's what the guy in the bike shop uses and I can see why. Cleaner shifts the dirt and the lube stays on the chain.
Ben - London

- March 5, 2013
Excellent as usual
Seems a good product so far. The distribution was as always superb.
Jule - Stafford

- February 12, 2013
Excellent
Perfect stuff, really shifts the grime and lubricates the chain perfectly. Always use these product(s).
Robert Andrews - Banbridge

- January 30, 2013
Good products & great price
First time I've used a dry lube and I'm impressed. Much less mess than usual. The cleaner is very effective and both come for a good price.
Tim - Par

- December 22, 2012
Good stuff
I've tried other lubes that promise 'no fling off'. Yeah right. This stuff lubes well and stays on the chain. Haven't tried this cleaner before but it seems to get good reviews so will try it soon.
Gary - Dorset

- November 14, 2012
Great product!
Both products are excellent. The cleaner does exactly that and removes most muck instantly and the lube is fling free and once on you hardly know its there. It seems to keep the chain lubed for a good time and is easy to remove (with the cleaner) when you want a deep clean.
Stuart Best - Wellingborough

- November 13, 2012
Does what it says
Works well. Good lube. Chain cleaner cleans chain well.
Sarel Viljoen - Wokingham

- October 27, 2012
Does what it says on the tin!
Recommended by my brother the motorcycle technician! Cleans the chain well and he says the dry lube is the best so I won't argue, it certainly looks neater than being covered in gunk! Bargain price if you get the two together and quick delivery!
Alan Hibberd - Southampton
PLEASE NOTE: The views and opinions expressed in the above reviews are solely those of the author and are not necessarily representative of the views of SPORTSBIKESHOP LTD.