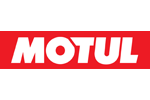 Motul C2 Chain Lube Road - 400ml
Verified Customer Reviews for Motul C2 Chain Lube Road
Give it a try
15 November 2023 by Tom
Good quality chain lube, sprays nice easy to apply. As good as any other quality chain lube really.

If it's flinging off you're probably using too much. I try to apply top-ups after a ride with warm chain, seems to help it stick.

Been using the C2 paste and fancied a change back to a spray. Will probably toggle between them.
Would recommend
12 September 2023 by Michael J
Great adhesion, low fling. Does the job I need of it and from a brand I trust
Perfect for what I needed
07 September 2023 by Massi M
Great lubricant easy to use
Does the job
28 March 2023 by Maciej S
Seems to be working as expected.
Great stuff
26 March 2023 by Ian
Always use Motul and never had any issues with it.
Chain lube
16 June 2022 by David O
The favourite chain lube.
The best
22 February 2022 by Matthew H
The only chain lube that doesn't make cleaning my bike a headache
Does the job
18 January 2022 by Anonymous
I apply this to my chain every few rides, and it does the job of keeping the chain lubed. The tube attachment that comes with the can is useful for applying the lube to just the chain and not the surrounding areas.
Great product
22 September 2021 by Steven E
I've tried quite a few chain lubes but will continue to use this one. Some others are very 'gluey' and seem to attract road crud, making the chain look very dirty.
This one adheres very well to the chain but remains basically clear so not only is the chain well cared for but it still looks clean and shiney. I find all Motul products to be very good and it's becoming my 'go to' brand.
Does the job
15 July 2021 by Mareks K
Using this for my z1000sx. Love the motul brand and the product is great!
Keep coming back to Motul
22 March 2021 by Dom M
Little more wet and thin than other brands which means your chain looks clean; however the downside you need to lube a little more often.

The "fling" is minimal and doesn't feel like goooo.
Excellent but very sticky
15 March 2021 by Anonymous
After recently cleaning my chain for the first time (with the C1 cleaner) I used this to lube it.

I didn't realise just how sticky this was going to be, so you don't need to use too much.

Chain is well lubed now.
Good stuff but dries slightly white
12 December 2020 by Cameron B
It's good stuff, been using it for a while and I find it works well in dry and wet (which in london is most of the time).
Only small annoyance is that it dries slightly white which isn't an actual problem, it just doesn't look all that great. Still, I use it because it does the job very well.
Motul ++
01 December 2020 by Kevin B
Big fan of all products from Motul.
Used for ages, and I personally clean chain and re-apply after every ride (is that OCD ? ) and I've never had any issues with chain or sprockets even after thousands of miles.
You do get minor fling, but overall a great product.
Keep trying others but this is the best
20 November 2020 by Nicky
I keep trying other lubes but this one really is the best. I like my chains to look good and cant find anything that works as well. It doesn't fling off too much, lasts well and keeps the chain looking good.
Seems pretty good
26 October 2020 by Phil B
Seems good and is easy to clean off with motul c1 chain cleaner, doesn't seem too bad for fling, the only reason i give it 4 stars is because i dont know about how well it performs in terms of longevity, but thats because im a bit obsessive to put it mildly with regards to chain cleaning and re-lubing but it still has plenty on when i do do it and although its very tacky and has things like pheasant feathers stuck to it theres nothing major or damaging usually stuck to it and i do a lot of miles on crud covered country roads with an excessive amount of salt on them that seems to get maintained at about an inch thick, so although my bikes gradually dissolve, atleast my chain doesn't and all the other crud doesn't stick like it does to wax which seems to pick up every bit of filth of the roads.
Chain lube
01 August 2020 by Ian C
Really good product. Great price. Quick delivery.
Best I've used.
23 June 2020 by Steven
Seems very good quality. Its better than others I have used so far. Will buy again next time.
Description
Motul C2 Chain Lube Road - 400ml
A colorless water and rust resistant adhesive spray
Coats motorcycle chains even at high speeds
Especially recommended for very fast motorcycles
Reduces friction and increases chain durability
A colorless water and rust resistant adhesive spray that coats motorcycle chains even at high speeds. Especially recommended for very fast motorcycles, chain lube road reduces friction and increases chain durability.
Manufacturer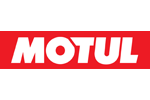 About
Motul
The principles underlying Motul's relationship with its clients and partners are based on listening attentively to them, upholding the obligation to produce results and being loyal. The company's capacity to devise novel solutions and its permanent efforts to improve the performance of its products and services ensure the development of the brand and its continuous deployment internationally. In the vanguard of technology, acknowledged for the excellence of its products and innovation capacity, the Motul Group draws on the expertise of its teams to ensure a global presence. Thanks to its commitment and demanding ethos, Motul is an exceptional company, pushing ever further its boundaries.

You won't get it cheaper.
Our Price Match Promise.