XCP Professional Cleaner & Degreaser - 1 Litre Spray
Water based, biodegradable cleaner that cuts through grease and dirt with ease
View full details
Verified Customer Reviews for XCP Professional Cleaner & Degreaser
Best cleaner
05 September 2023 by Anonymous
This cleaner degreaser is amazing now I have used it I will not use anything else also it does not damage any components on your motorbike, and I found the best price at sportsbikeshop
XCP CLEANER - GREAT
05 June 2023 by Danny
2 birds 1 XCP
24 April 2023 by Christopher R
Missing spray head but my muc-off head did the job!
Bike cleaner with issue
16 April 2023 by Nick T
Purchased XCP cleaner after reading a review in a well known bike magazine as a recommended, Cleaner /Degreaser works well, some heavy build up of grease needs to be brushed in, my disappointment with this product is the finish it leaves, a white powdery finish, black plastic colour, and some nuts and bolts need to be redcoat with W D or other protective product, cleaner for me is too aggressive. My bike is a 2018 reg Yam Tracer 900 GT with 45.000 miles, so the bike is well worn but well maintained. This product shows the bike's age, Tip only use on well soiled parts not on plastics
XCP CLEANER - GREAT
04 April 2023 by Anonymous
I ride in Dorset and in the winter the bike gets covered in a mix of chalk and sand which sticks to everything. This is the first cleaning product I have used that has cut through the stuff. So I am happy
First rate product
16 March 2023 by Philip T
Great cleaner and don't harm the bike parts, fist class service as ever from SBS
Excellent cleaner
23 January 2023 by Adam H
Second time reviewing this cleaner and I like it even more than the first time. Smells great too.

A bit more elbow grease this time instead of just spraying and soaking before cold pressure washing and I got better results.

A spray and soak, then a scrub with a soft wheel brush on the panels covered in chain lube deposits saw the cleaner remove 99% without too much effort. Next time I'll try it in hot water after the initial blast off.

I did go through a lot for one clean of the bike after a winter's day trail ride and road salt abuse, but it certainly shifts the sh1t !

With a wider range of cleaning brushes I should be able to minimize usage.


Works well
06 November 2022 by Adam H
Works a bit better than my current cleaner and smells lovely !
Took off most of the chain lube deposits apart from the stubborn bits that needed degreaser.

Will purchase again but it's quite expensive in comparison as I get trade discount on my current cleaner, so I'll look for offers before purchasing.
Great product
06 November 2022 by Paddee R
An effective trigger operated spray, options to produce wide or narrow spray to cover exactly the area required
Cleans and decreases well in the areas I have tried
Press Reviews for XCP Professional Cleaner & Degreaser - 1 Litre Spray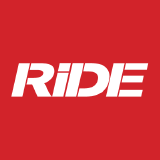 RiDE April 2023 Issue
Description
XCP Professional Cleaner & Degreaser - 1 Litre Spray
Water based, biodegradable formula
Cuts through grease, oil, dirt and grime with ease
Safe to use on metal, plastic, paints and coatings
Non-corrosive and non-flammable
XCP Professional Cleaner & Degreaser is a safe and effective water-based cleaner that's able to be used in two ways. Applied neat it is designed to be used as a degreaser - in fact, the liquid can even be used as a degreasing soak bath. For more general motorcycle cleaning it can be diluted with up to 10 parts water for a great-value spray-on cleaner that cuts through grease, oil, dirt and grime with ease.
Eco Refill
Manufacturer
About
XCP Professional

You won't get it cheaper.
Our Price Match Promise.