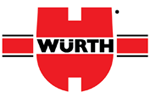 Wurth Brake & Chain Cleaner - 500ml
Verified Customer Reviews for Wurth Brake & Chain Cleaner
High quality chain cleaner
19 October 2023 by Sebastian S
Cleans dirt and grime off chain with ease.
Not the best but good
11 August 2023 by Ed W
Having used multiple chain cleaners of varying brands and sorts, I have found that Wurth Brake and Chain cleaner is not the best for a thorough clean of the chain. The tin seems to 'go' quicker than others and the result is average compared to others. If its the only thing on the shelf, it will work, but not the best.
Quick brake and chain clean
21 July 2023 by David S
Does what it says on the tin quickly, easily and cleanly
A+ for Wurth brake and chain cleaner
09 June 2023 by Tony G
Great stuff, does what it says on the tin
It cleans chains....
22 April 2023 by Anonymous
Does what it says on the tin and reasonably priced.
Doesn't last long even cleaning your chain
18 April 2023 by Adam J
I used a full tin of this cleaning my chain and it still wasn't perfect it dries out far too fast, well before the chains clean. I have bought some paraffin to try next time
Good Item
12 April 2023 by Amrit J
It does the job its meant to. good value as well
Garage staple
26 February 2023 by Laurie
Better than the cheap brands
Great for brakes, chains etc
24 February 2023 by Daniel L
Great price, great product. Use this for brakes, chain maintenance etc, can't go wrong. Cheers!
Back again
14 January 2023 by Rob H
Have found this to be the best for me so keep buying
Great value
07 November 2022 by Dion H
As good as any of the expensive 1's I've used.
Top chain cleaner
11 September 2022 by Anonymous
Good Quality
01 August 2022 by Ian L
Always buy this
31 July 2022 by Rob H
Tried them all and go back to this. Good price and good quality.
Wurth brake and chain cleaner review
04 July 2022 by David H
Good cleaner at a good price with quick delivery
Its Wurth Buying!
28 June 2022 by Gareth R
Great product from a great brand, Cleans brake callipers and chain really well. Does exactly what it says on the tin. Just don't use it as deodorant!
Great Product
21 March 2022 by Sean
By far best chain cleaner I've used.
Easy and effective
21 March 2022 by Keith J
Can't think of a better product for the job.
Description
Wurth Brake & Chain Cleaner - 500ml
Wurth Brake & Chain Cleaner is an advanced cleaner for the safe and effective removal of contaminants such as hazardous dusts, dirt, grease & oil. When used on brake components it will remove brake dust, fluid & oil from discs, drums and callipers.
Manufacturer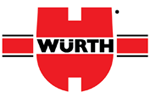 About
Wurth
Wurth is a family business that was founded by Adolf Wurth in 1945. Prof. Reinhold Wurth, today's Chairman of the Supervisory Board of the Wurth Group's Family Trusts, took over the business at the age of 19 after his father had passed away and developed it further in the following years. Starting from the early years of the company in post-war Germany, he turned the former two-man business into a worldwide operating trading group.