+44 (0)1205 360099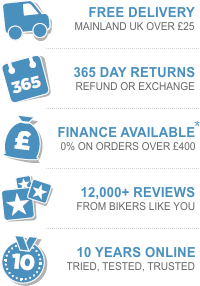 Oxford Oximiser 900
Customer Product Reviews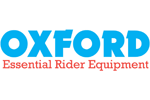 Our price $76.00 $80.00
View Product Details

- October 23, 2014
Fantastic product
This is a very simple device that I believe all Motorcyclists should have. I simply disconnected my battery and brought it inside (would have needed extensions if I did it outside, but the weather's been terrible!). It charged the battery quicker than I thought. It's an overnight job. It then optomises the battery to get the best out of it, and what a difference it's made! Sportsbikeshop delivered it brilliantly quickly as always
Keith Smith - Huddersfield

- May 26, 2014
So easy to use
Does job perfect. So easy to use & knowing when weather's good your ready to go.
Andrew Aylesbury - Frome

- January 24, 2014
Great product
Simple and easy to use. Does exactly what is required with no frills. A definite recommend. Good price too!
Gavin Mann - Stanmore

- July 3, 2013
Was good for one use
I may have been unlucky with this one but it died after one use! When it did work sure it performed as expected. The display was nice too. However I have replaced it with an Optimate 4, which seems to be a far superior charger. The Oximisers' flimsy case and light weight doesn't fill you with confidence, whereas the Optimate is reassuringly heavy and has a sturdy case. Like I said though the Oximiser was fine when it worked but I would question its long-term reliability.
James - Hampshire

- May 13, 2013
Plug it in and forget about it
Come home from a ride, plug your bike in and be safe in the knowledge that when you come back to it after however long, your battery will be charged and healthy. Awesome bit of kit! No fancy settings to fiddle with, it does it all for you.
Ethan Davies - Mold

- January 31, 2013
Good kit - buy one
Would recommend this as best choice out of those available for value and functions. Easy to use and gives instant info on battery condition. If you're gonna buy once get this one. Good quality item and should last you several years.
Anonymous - Durham

- October 20, 2012
Really good. Simple to use and reliable.
Bought my Oximiser a few weeks ago. Really good bit of kit, very simple to fit to the bike and to use. Could not ask for more. Highly recommended.
John Ridge - Royal Tunbridge Wells

- October 12, 2012
Great bit of kit
A must have for any biker.
lenny - Saxmundham

- July 3, 2012
Well priced, good product
Thought it was a bit cheap looking when I first picked it up but it as done exactly what it says. Boosted my battery up to full power then keeps it topped up, while my alarm is in use.
William Davies - Wigan

- April 16, 2012
Great product, would recommend
This is an excellent product. It is so simple to set up and use. The LCD display is very useful indicating the current battery voltage and the current charging rate. I just leave it plugged into the battery of my bike all the time and leave it to do its thing. Great product.
Adam Whiting - Wotton-under-edge

- March 23, 2012
Excellent product, good quality, good price
This is my first optimiser and it is great. Comes with a wall bracket so I could mount it right next to my pride and joy. Enough cable to reach from the unit to the mains and to the bike. Used for 2 weeks now, no problems, bike fired up first time yesterday when I tried it after not riding for 3 weeks. Happy days.
Andrew Jones - Llandudno

- March 12, 2012
Would recommend to others
Easy to use, nothing complicated just plug it in and it does the rest. Save my battery from 5 volts, now as good as new.
Anonymous - Manchester

- January 28, 2012
Good buy, well worth it
Does exactly what its supposed to without any fuss.
Anonymous - Falmouth

- December 30, 2011
Great
It really charged the battery quickly and effortlessly.
Tom Windle - Manchester

- December 24, 2011
Great product
Very useful piece of kit. Will keep my battery in tip top condition all the time, very impressed with the digital display keeping you informed of the charging process.
Gwyn Morgan - Brecon

- December 1, 2011
Very good
My battery got fully charged in hours and is now under maintenance by this intelligent charger. Great for winter charging and normal day use, its small and it's made out of plastic (the case), so it isn't heavy = transportable for travel.
Elias Graugaard - Tisvilde

- November 30, 2011
Excellent product,
Great product, just leave plugged in for a fully charged battery, great for these cold nights.
Carol Hickman - London

- November 20, 2011
Brilliant product, would recommend to others!
I only use my bike for pleasure and everytime I went out the battery would be flat. I wish I had purchased the product sooner. It was extremely easy to install even for me and is easy to use. This is a brilliant product and at a good price. Also I would just like to say thank you to Sportsbikeshop for providing a fantastic service!
Richard - Scarborough

- November 2, 2011
Great for my needs
A simple effective charger which was opened and working within one minute of delivery. Thinking of getting another as it can be left switched on indefinitely. Didn't break the bank either!
John Mcelwee - Ballymoney

- September 19, 2011
Totally satisfied, would recommend this produ
The unit casing is plastic bodied, and seems robust enough for everyday 'normal' use, which I presume it is designed for, I would question whether it would withstand a continuous 'workshop' environment. The charging unit, cabling and wall fixings are all good quality, and the display features are easy to read. The power lead to unit is approximately 1meter, with a further 2 meters of collective extension leads from unit to battery. More than ample for any house garage with a power source. Instructions are precise and clear, and the operation of the unit is 'child's play', once connected it simply does everything for you. As for results, the charging unit's maintain/float charge recovered the battery on my laid up Triumph Bonneville and maintains it at exactly 14.4 volts. I believe the unit is exceptional value for money, and I would highly recommend it.
Paul Graham - Cardiff
PLEASE NOTE: The views and opinions expressed in the above reviews are solely those of the author and are not necessarily representative of the views of SPORTSBIKESHOP LTD.