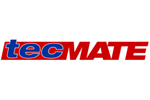 TecMate OptiMate Lithium 0.8A Battery Optimiser (SAE)
Diagnoses, recovers, charges & maintains 12V lithium batteries safely
View full details
Customer Reviews
for TecMate OptiMate Lithium 0.8A Battery Optimiser (SAE)
Description
TecMate OptiMate Lithium 0.8A Battery Optimiser (SAE)
Recommended for LiFePO4 12V lithium batteries from 3Ah to 50Ah
Microprocessor, 7 stages, fully automatic
100-240V 50-60 Hz
0.23A @ 100V; 0.15A @ 230V
Running cost of less than one pound per year
The OptiMate Lithium 0.8A uses the proven OptiMate interactive charging programme in an affordable package to charge and maintain 12V Lithium batteries. OptiMate Lithium 0.8A is totally automatic and fully protected against user errors. There are no switches. Affordable, compact, intelligent and forgiving of errors, OptiMate Lithium 0.8A is the perfect tool for regular or long-term maintenance of 12V Lithium batteries.

Manufacturer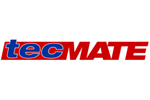 About
TecMate
TecMate was founded on 1st September 1994 in Belgium, to continue the development and manufacturing of professional battery charging, battery testing and engine troubleshooting and tuning tools aimed at the power sport, marine, automotive, light aircraft and industrial equipment industries. TecMate's professional charger knowledge and experience led to the design of the OptiMate battery saving charging method in 1995, with the purpose of saving AGM, GEL and STD lead-acid batteries that have stopped working simply due to neglect. OptiMate now also charges, tests and maintains lithium (LiFePo4) batteries.
See all TecMate products…
Questions and Answers
Questions and Answers
Hi, Will this charger work with the following: Antigravity Batteries AG-1601 Battery

May 3, 2018

Although we are unfamiliar with the Antigravity range, the charger should be sufficient for lithium batteries with a range of between 3Ah and 50Ah.

Hi. Would this be ok for a 12v 2.4ah battery? I notice it says 3ah+. Cheers, Peter

December 5, 2017

Unfortunately this battery charger is for lithium batteries only. However, we would suggest using the Optimate 4 as this works within the Ah range that you require.

You won't get it cheaper.
Our Price Match Promise.