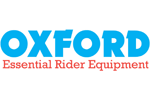 Oxford Solariser Optimiser
Customer Reviews for Oxford Solariser Optimiser
Description
Oxford Solariser Optimiser
Solar battery Optimiser for maintaining 12V automotive batteries all year round
Perfect for where there is no mains power source
Ideal for vehicles left outside or in remote lock-ups
LED light shows battery will charge with available light
Operates in extreme temperatures
Trickle-charge current between 10mA - 100mA
Weatherproof connectors
Related Items
Manufacturer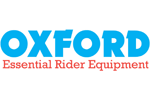 About
Oxford
Established in 1973, Oxford is now one of the world's leading suppliers of products to the two-wheeled industry. From its base in Oxfordshire, the company distributes to over 75 partners worldwide and has its own subsidiary in Jacksonville, Florida, serving both North and South America. Its huge range of products encompasses everything which makes life on bikes better; from clothing and helmets to accessories, hard parts, locks and luggage and more!
See all Oxford products…
Questions and Answers
Questions and Answers
The output of my solar charger is over 20V, can this damage the battery? I only ask as my battery just died and I did have the solar charger plugged in over a long period of time. It may just be a coincidence as the bike is over 10 years old and I does not know how old the battery is. Thanks.

May 1, 2019

It is normal for this Solar Optimiser to read over 20V when disconnected from a battery. It has been designed to be used on all 12V batteries for long periods of time and will reduce the power output automatically when connected. Please note however that if the battery drops below a certain voltage (usually 8V), this optimiser may not be able to recover the battery.

Will it charge the battery without the ignition switches on via the cigarette lighter socket

September 24, 2018

Unfortunately the ignition would need to be left on as the 12v socket is a switched live.

Hi Is this solariser ok for keep permanently on my Harley AGM battery?

August 14, 2018

The eyelet leads are designed to be left on your motorcycle battery. You can then simply disconnect the solar panel from the eyelet connector when you want to use your motorcycle.

Will this SAE adapter enable me to connect this to my exisiting SAE connector on the battery - http://www.oxfordproducts.com/motorcycle/brands/oxford/battery_care_and_power_accessories/3mtr_extension_lead_sae_to_sae_connector/?PHPSESSID=d6n54jssgdhtc3t25jplsq2cj2

April 23, 2018

Unfortunately this is not possible, as the Solariser does not use the SAE or TM style connectors, apologies.

Does this come with an SAE connector that will fit into the optimate connector already attached to my battery...if not how else do I quickly connect without lifting the seat each time.

October 27, 2017

Unfortunately it is not supplied with an SAE connector, but it is supplied with its own connector that can be attached to the battery.

Hi is this charger ok for lithium ion battery for my 2007 400cc beta cross bike. Thanks

September 14, 2017

We would not recommend the use of this charger on a lithium battery as they require a specific charging program.

Will it charge the battery via the 12V outlet on my V-Strom 1000 when ignition is off?

August 22, 2017

Unfortunately the ignition would need to be left on as the 12v socket is a switched live.

Is the unit waterproof

August 14, 2017

The Oxford Solariser is designed to be light weatherproof. It can therefore be used outside but is not waterproof and will not withstand heavy rain or being submerged.

How long is the lead ?

February 24, 2017

The main power lead is approximately 8 feet in length.

You won't get it cheaper.
Our Price Match Promise.