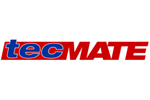 TecMate OptiMate / AccuMate Battery Charger Leads (SAE)
Customer Reviews
for TecMate OptiMate / AccuMate Battery Charger Leads (SAE)
Description
Product Options
| Option | Description | Price |
| --- | --- | --- |
| 1 | 1.8m extension cable for use with OptiMate Battery Chargers with SAE connectors SAE63 | $12.14 |
| 2 | 4.6m extension cable for use with OptiMate Battery Chargers with SAE connectors SAE73 | $15.79 |
| 3 | Weatherproof SAE Compatible Eyelet Lead for use with OptiMate battery chargers SAE71 | $9.71 |
| 4 | Accessory Plug Lead to connect OptiMate Battery Chargers to cigarette lighter sockets or motorcycle power outlet sockets SAE72 | $21.87 |
| 5 | Replacement clamp lead for OptiMate battery chargers SAE74 | $11.54 |
| 6 | This lead converts your OptiMate connection lead to a power outlet for GPS Satnav, mobile phone chargers, laptops etc SAE76 | $14.58 |
| 7 | Accessory Socket for OptiMate Battery Chargers with SAE connectors SAE78 | $26.73 |
| 8 | 1.2m DIN Plug Lead to connect OptiMate Battery Chargers to DIN power outlet sockets as used on BMW & Triumph motorcycles SAE | $23.08 |
Manufacturer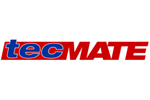 About
TecMate
TecMate was founded on 1st September 1994 in Belgium, to continue the development and manufacturing of professional battery charging, battery testing and engine troubleshooting and tuning tools aimed at the power sport, marine, automotive, light aircraft and industrial equipment industries. TecMate's professional charger knowledge and experience led to the design of the OptiMate battery saving charging method in 1995, with the purpose of saving AGM, GEL and STD lead-acid batteries that have stopped working simply due to neglect. OptiMate now also charges, tests and maintains lithium (LiFePo4) batteries.
See all TecMate products…
Questions and Answers
Questions and Answers
Hi, I have a factory fitted Battery Tender Connector to my Harley Davidson 2018 Sportster. I need the appropriate connector to enable me to trickle charge the battery when stored. Can you advise the correct one please.

December 28, 2018

The Harley Davidson connector is an SAE type. May we ask which charger you wish to use? If it has an SAE connector you should not require another lead.

Is this product compatable with Optimate 4 charger please?

November 24, 2017

Yes, if the Optimate 4 is the newer SAE version.