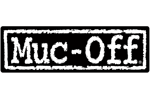 Muc-Off Nano-Tech Gel Bike Cleaner - 500ml
Verified Customer Reviews for Muc-Off Nano-Tech Gel Bike Cleaner
It cleans
15 April 2023 by Michael H
I already had a nearly empty spray bottle so makes sense to get the refill. Works fine and makes several bottles or can be used neat for decreasing.
First one leaked, but was replaced no questions.
Great product rubbish packaging
10 April 2023 by Anonymous
I can't fault the cleaner. Muc off make some great cleaning products for bikes but it's akin to greenwashing putting a double concentrate in a less easily recyclable or reusable package. I was annoyed I ordered this before I found the higher concentrate stuff.
So as the title states, great product, useless packaging!
Clean bike
09 March 2023 by Paul M
Great product, goes far being highly concentrated. I've got to also mention that the first package one of the plastic refills had burst in transit, the second one they sent had also burst, finally the third package was intact but congratulations go to Sportsbikeshop for their excellent service and perusal to get me the product intact, brilliant.
Space saver
09 March 2023 by Russell N
These "concentrates" take up less room on my, already full, shelves and, once mixed with water, do the same great cleaning job as the big bottles of muc off.
Excellent
05 March 2023 by Jeff G
So easy to use, washing the bike takes no time at all, easy to apply leave for a couple of minutes washes off easily leaving you one clean machine. Top performance product.
Great.
20 February 2023 by Simon J
Easy wash
07 November 2022 by Geoffrey F
I have tried lots of other cleaners but none of them are as good as Muc off. Spray on leave 2 mins, scrub the stuck on flies and rinse. Easy!


Effective washing
07 May 2021 by Hugo C
Dilute the recommended in the specifications and spray on your motorcycle let the product act for a few minutes and end up washing only with water of pressure. opt for the best results for quick and effective washing
Same stuff, less packaging
08 December 2020 by Matthew O
Decent motorcycle cleaner, its not amazing, it won't change your life, but does seem to shift grim pretty well.
The refill pack is ideal, much less waste.
Reliable cleaning performance again and again
23 November 2020 by SimonR
Miraculous ability to shift dirt, applied once the bike's hosed down. I use it on cycles and sometimes the really grubby bits of the car too. Bought in this concentrated pack its good value.
Awesome
15 August 2020 by Ben T
Very good product, smells good too haha
Muc off
25 June 2020 by Anonymous
I have just cleaned my new motorcycle for the first time. Muc off delivered there is nothing more to say. Fantastic product
I tried not to waste packaging...
11 January 2019 by Angelo V
Product is good and easy to use if you already have the spray bottle and just want to refill it.

I purchased the refill concentrate to save on plastic packaging and waste. However, SBS shipped it wrapped in bubble plastic and then put that inside another sealed plastic bag before putting it in the cardboard box with the rest of my order. Therefore defeating the purpose of avoiding wasteful packaging!

I will consider buying the product again, but probably from a shop instead of mail order.
Another quality product
29 January 2016 by Johannes H
I'd highly recommend this cleaner. Doesn't leave streaks, allows you to mix any desired concentration, even works as degreaser when used undiluted.
Cleans well
02 October 2015 by Anonymous
Good cleaner, and doesn't leave white steaks on black engine casings like some other cleaners.
Shiny
08 July 2015 by Adrian B
Works a treat. I now have 3 strengths mixed up for different purposes. Makes it go a lot further while still getting the grime off.
Great idea
30 October 2014 by Andrew J
This is a fantastic cleaner. Selling as a concentrate that you dilute at home, or use pure as a degreaser is a great idea.
Description
Muc-Off Nano-Tech Gel Bike Cleaner - 500ml
Makes up to 2 litres of bike cleaner
Concentrate uses 89% less packaging
Uses nano technology
No harmful acids, CFC's or solvents
Leaves your bike sparkling clean
Fully biodegradable
Cuts through dirt, oil & grime
Leaves corrosion inhibitors behind
Safe on most surfaces including carbon fibre & suspension seals
Muc-Off Nano Tech cleaning formula makes life easy, regardless of the weather conditions or time of the year. Muc-Off Nano Tech Cleaner has an incredibly effective cleaning formula containing Nano Technology that also cares for your motorcycles delicate finishes. It contains no harmful acids, CFC's or solvents, and is fully biodegradable.

It's completely safe on anodising, paintwork, chrome, carbon fibre, suspension seals, rubber, disc brake pads and, more importantly, it's safe for the user too! It cuts through dirt, oil and grime quickly and safely leaving your motorcycle sparkling clean.

So why is Muc-Off with Nano better?

In the past, bike cleaners have been formulated using Micro Scale materials which are approximately 1/80th the size of a human hair. Muc-Off Nano-Tech cleaner is formulated using Nano Scale materials which are approximately 1/80000th of the diameter of a human hair. This dramatic reduction in material scale allows the Muc-Off formula to penetrate far deeper into dirt, oil and grime and gently break it down on an atomic and molecular level. The dirt is then rinsed away easily and safely with water, leaving behind corrosion inhibitors for future protection. A painted or metal surface may look smooth to the naked eye but under a microscope it's full of peaks and troughs. Nano sized particles are able to fill these microscopic areas and bond to form a smooth protective layer that makes it harder for dirt to adhere to the surface the next time you ride.
Manufacturer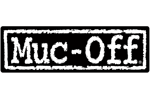 About
Muc-Off
In 1991 Rex and Marilyn Trimnell got things started with X-Lite UK. After designing and manufacturing the world s first twin crown bicycle fork, Rex created a perfectly pink spray to clean his kit. To make a long story short, Rex s cleaner was the best thing since sliced bread, and it wasn t long before word got out and Muc-Off was born. Muc-Off is now the go-to brand for top riders and racers from the likes of Team Sky to Atherton Racing.

You won't get it cheaper.
Our Price Match Promise.