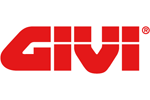 Givi EA107B Easy T Roll Bag - 35L
Verified Customer Reviews for Givi EA107B Easy T Roll Bag
Good prompt service as usual
01 November 2023 by Stephen T
Great looking tail bag. Well made and not too big. Comes with a heavy duty rain cover.
Such a great bag, love it.
27 April 2023 by Hayley P
Big enough for a weekend and easy to fit on the bike. I like carrying it when I have to and I mage a thermal lining for when I take my own food out to keep it cool which was so easy to do.
Looks great with my Givi tank bag.
Great little addition
28 February 2023 by Stephen M
Great 35L rear bag easy to fit nice for a three day joy across Normandy. As usual great service by SBS.
Weekend Getaway Bag
07 July 2021 by Kevin C
I find the Givi Roll Bag ideal for short breakaways, very easy to attach it to your motorcycle and waterproof with the rain cover.
Givi EA107B T-roll Bag 35L
16 December 2020 by Daz
Received Givi EA107B bag from SPORTBIKESHOP another great purchase outstanding customer service, rang for advice and ordered a few items, delivery was excellent and so quick. Opened and checked the givi bag very happy as normal, build quality is what I expected, the size is just what I needed and it will work well with my other luggage, I can use it on my rear seat or instead of my top box ,it also comes with a waterproof cover too for our great British weather , Iwould definitely recommend it and overall experience with SPORTBIKESHOP was great too keep it up 5 star company
Fantastic Bag for the money!
06 October 2020 by Robert H
The Givi Easy T Roll bag is a stylish, easy to attach and spacious piece of luggage that I highly recommend. It fits very well, allows easy access to items placed inside through either the large top or side opening. The other side pocket allows items such as a wallet to be easily accessed while the elastic strap on top provides a secure location for some gloves or an oversuit.
The bag feels very high quality and I doubt you can find better for the money. 10/10!
Great service
08 September 2020 by Lee L
Great bag, good shape, sportsbikeshop very quick delivery, great service, cheers
Got me around Europe for 3 weeks
14 May 2018 by Sam
I was extremely glad I bought this for my solo trip around central Europe last summer and I would certainly recommend it, however it's not perfect. It's a great size especially if you have a tank bag as well (which I didn't), but a couple extra litres would have been nice. Unfortunately the bag itself is not waterproof or even water resistant. It does come with a waterproof cover but because I had a 20 litre dry bag strapped on top of this I was not able to use it and a couple times everything inside got absolutely soaked from heavy rain, and even in light rain most things inside got quite wet. Also the straps scratched up my paintwork on the tail of my bike (KTM 690 Duke III) but I'm sure that this completely depends on the shape of your bike.
Just the job
07 August 2017 by Stephen W
A brilliant well designed good sized bag, with zips and D rings in all the right places, an excellent product.
Spacious but with a flaw
29 May 2017 by Gary O
I do rate this good on strong durable build quality and its roomy enough to carry plenty of clothing etc but it has one very obvious flaw and that is in the 'waterproof' cover. Yes it covers the bag but not the whole thing, leaving the bottom exposed to spray from the road. In hindsight I might have picked something else as I bought it to tour Ireland and its undoubtedly going to rain. I opted for it because I have a tank lock Givi bag which is excellent but it looks like I'll have to go old school with bin liners to cover the EA107B for serious touring.
Good looking and practical
29 September 2016 by Michael C
Just bought a T120 1200 Bonneville. Matches the nylon panniers exactly. Better to fix with black bungees. Fits on triumphs rack well.
Tough high quality bag
04 April 2016 by Ian C
A high quality product which packs in plenty of gear, but I decided to go for a rectangular bag which just seemed to suit my bike's carrier system a little better.
Not all what is seems
26 May 2015 by Tim A
From the Pic it looked like the Bag had handy pockets on one side to hold passports, phones etc. It doesn't, it's just an open area for stuff to get lost in. The Pic showed a very handy Hi-Vis waterproof cover. It doesn't it was black.
Fixing to bike a nightmare
04 May 2015 by Chris B
The roll bag very well made but fixing to bike a nightmare. Fitting instructions would have been very helpful.
Roll up for the non mystery store
17 February 2015 by Trevor G
No mystery with Sportsbikeshop, another fine item of class and taste from their fantastic stocklist. It matches the 1st class advice I was given, but then I didn't expect anything else. Keep up the great service, there's nobody better.
Press Reviews for Givi EA107B Easy T Roll Bag - 35L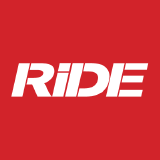 RIDE June 2015 Issue
Description
Givi EA107B Easy T Roll Bag - 35L
35 litre capacity
Double D ring fitting with straps
Detachable shoulder strap
Universal fitment
Rain cover included
Reflective inserts
External pocket with elastic webbing
| Depth | Width | Height |
| --- | --- | --- |
Product Specification
Manufacturer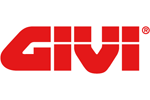 About
Givi
Real passion, Italian design, strong technological ideas and specific knowledge of materials; these are the key factors of the international success of Givi, which led a small factory in Brescia to become the leader in motorcycle accessories. Today, Givi hires nearly 500 employees all over the world, working with the same determination of the first day.
Givi's mission is a constant commitment to produce, realise and distribute quality products, which can improve the equipment of the motorbike and bikers themselves in terms of security and technical performances. This engagement is only possible thanks to the team work of Givi, which relies on a sustainable development of the product.


You won't get it cheaper.
Our Price Match Promise.