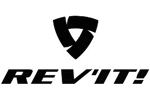 Rev'it Enterprise 2 Textile Jeans - Black
Waterproof textile jeans with Knox CE certified knee armour and stretch fabric for added comfort
View full details
Verified Customer Reviews for Rev'it Enterprise 2 Textile Jeans
Nice material but odd fit
21 February 2022 by Neil P
Had to get a really large waist on these pants as the legs seem too small. Even with the adjustment straps tightened as much as they will go the fit is tight around the legs. I can't walk in these without them falling down unless I have braces on. That being said I was caught out in the rain and these kept the water out and kept me comfortable while riding.
Style: Silver
Great Buy
14 February 2022 by Daniel S
Great fit, got my regular size. spacious enough to fit over bigger boots but not so bulky they look like spaceman trousers! lots of handy pockets and vents too. never really had a lack of faith in any zipper/velcro fastening at the waist before but the unique snap in buckle on these are fantastic!!
bell bottoms
27 December 2020 by Anonymous
lovely trousers nice fit with a different style of fastner to the usual push button which works very well. the only gripe is the width of the bottoms. they are huge. i can put my boots on without the need for the knee length zip and the ankle velcro strap need to be bigger to cope with holding down the excess material.knee protection in the right place.
Very nice
16 December 2020 by Stephen B
Not worn yet hence the 4 but like the fit and thanks to sportsbikeshop for swapping the trousers for smaller size I got a 40 waist but had to order 2 sizes smaller
Style: Silver
Sturdy knee armour and waterproof
27 October 2020 by Alan
I ordered a 34 which were too big. Went for a 32 and I'm normally a 33 waist at 6ft 1 and these fit perfectly.

Knee armour feels very solid. Hip armour would be described as light and not intrusive at all. One big pocket on right hand side which is good.

I've worn these in heavy rain, on a few occasions and they've not let me down at all. The velcro straps allow you to tuck them into your boots which helps.

Come with a zip that needs to be sewn into your jacket which I've not used. Fastening system and fly zip seem sturdy.
Excellent Jeans
16 April 2020 by Malcolm A
great looking jeans and great fit, seem very comfortable but not fully tested as yet, seem a quality item.
Very happy
27 November 2017 by Ian D
I wear these trousers either on their own or as over Trousers. They fit well and have adjustable straps on the waist if needed. The leg was a good length and the quality is very good. They certainly keep me dry.
Well made
23 August 2017 by Stephen D
Recently began biking again after many years away, needed replacement for my trusty leather jeans when they gave up the ghost. These seem to fit the bill at a reasonable price. Decent pockets, comfortable armour, as stated elsewhere maybe a little baggy around the lower leg, but hey, easier to get on / off. Almost ordered 3XL but needed extra long leg so went for 2XL, stated for 38 waist, absolutely huge, had to buy some braces. Would recommend trying a size lower than usual. Get a little sweaty in hot weather but hey I can't afford Goretex, and these ARE well made.
Pretty good jeans
14 August 2017 by Anonymous
I wear these trousers as over trousers. The cut is a bit tight around the thigh area (even when worn without any clothing underneath), and the hip armour was smaller than I expected (only CE-level1 whereas I had a pair of Weise before that were CE-level2).

Definitely keeps you warm and dry, but a little baggy around the foot area. The zips to access the boot are long which is good, but the Velcro strap to secure them is too baggy and occasionally catches on the brake / gear selector pegs when moving your foot around which is quite annoying.

Size wise, I went for the same as my jean size and it seemed to be OK.
Very nice Jeans, kept me warm and dry
20 October 2016 by Jordan
Easy to wear as over trousers. My size in regular jeans is 34 and the Large for the Enterprise 2 Jeans is just perfect. Highly recommended product.
Great jeans
04 May 2016 by Leon C
I actually wear these as over trousers under my work trousers. Nicely fitted, good adjustment and look the part. Really pleased with them. Also properly waterproof, unlike the jacket from a different brand :)
No-one needs to see me get down to my boxer shorts when I arrive at work. Thankfully, the Rev'It Enterprise 2 jeans m...
Description
Rev'it Enterprise 2 Textile Jeans - Black
High-density polyester 600D construction
PWR shell 880D stretch for added flexibility
Fixed internal waterproof Hydratex G-liner
Knox Flexiform CE approved knee protection
Seesmart CE hip armour inserts included
Laminated reflectors for improved visibility
Adjustable waist straps and ankle tabs
Waist adjustment straps for a comfortable fit
Adjustable tab closure on ankles
Compatible with optional Strapper braces
YKK slide lock front closure
Short connection zip for Rev'it jacket
Adjustable protector pockets for a comfortable fit
Easy entrance zip
Grip panel at seat
Slit and stash pockets
Size Guide
XS
S
M
L
XL
2XL
3XL
4XL
UK WAIST
28
30
32
34
36
38
40
42
EURO WAIST
46
48
50
52
54
56
58
60


SHORT LEG (inch)
32
32
32
32
32
32
32
32
REGULAR LEG (inch)
34
34
34
34
34
34
34
34
LONG LEG (inch)
36
36
36
36
36
36
36
36
Product Specification
Manufacturer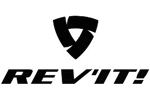 About
Rev'it
Whilst the brand is a relative newcomer to the world of biking fashion, Rev'it motorcycle clothing is certainly up there with the biggest brands, having earned a first class reputation for both design and quality of product. Since their introduction to the motorcycle market in 1995, Rev'it have sought to redefine industry standards by following their own line in terms of both style and the inclusion of technical features. In 2001 they began developing their Engineered Skin method of production across the entire Rev'it motorbike clothing range, focusing on the relocation of vulnerable seams to areas of lower risk. By strategically placing task-specific materials, Rev'it clothing is always designed and manufactured to mitigate failure points whilst boosting overall performance. Technically advanced, uniquely styled, and built without compromise; Rev'it is a brand that continues to grow here in the UK which is why you'll always find us featuring the entire bike range.

You won't get it cheaper.
Our Price Match Promise.