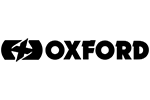 Oxford Lifetime T25R Tailpack / Deluxe Helmet Carrier
Verified Customer Reviews for Oxford Lifetime T25R Tailpack / Deluxe Helmet Carrier
T25R review
08 August 2023 by Aaron
Great rear seat bag with lots of space.
I bought this as I didn't want a top box fitted. I know they are functional but also ugly. The bag straps aren't the best. You get metres of strap with some D rings on the end and no obvious way to install them. I used a short bungee cord to hold my bag down and hook onto the luggage mounts of the bike. It's solid and going nowhere. The bag would benefit from a hi viz waterproof cover but has held its own in on all day rides during this years wet 'summer'. It has two small side pockets big enough and a small key pockets at the side to face the rider. Inside there's enough space for essentials, I carry spare gloves, bottle of water, tyre inflator, disc lock and chain with lock and there is still room to spare. It's not big enough for a helmet to be placed inside.
Overall I am happy with the bag and it does exactly what I need it to do.
Very well made product
04 May 2023 by Mark G
East to attach to the bike, quality product, only issue is I had to get a hard top box as I can't swing my leg over this one to get off the bike otherwise I'd keep it!!
Brilliant
10 April 2023 by Anonymous
This is the second Oxford helmet bag I bought for my husband not to use as a helmet bag but as an everyday holdall, which fits perfectly into the top box. Brilliant quality and price.
Takes an X large Adventure Helmet -snug fit.
07 March 2023 by Mark M
Easy mounting to bike. Would benefit if rucksack type shoulder straps were includes. Looks well
and feels made.
Tailpack
05 June 2022 by Steve M
I bought a Oxford T25R tailpack which Sportsbikeshop supplied at a very competitive price. Excellent product. Well recommended.
Great helmet bag
16 June 2021 by Thomas B
This bag fits my helmet perfectly just what I bought it for so I'm not carrying it round everywhere. It's just a bit fiddly to attach to your bike. It would have been better with clips or something instead of d rings but it's on now and does the job I bought it for
Oxford T25R Tailpack
09 November 2020 by Anonymous
Very happy with everything.
Fitted well on Fat Bob rear seat.
18 September 2019 by Paul
Good - but would be better if base zipped right off so it could stay on bike for quick release
Good
06 August 2019 by Anonymous
The quality is good, but I cant put it on my gsx s750 because my seat is too small.

The Best of the Best
24 January 2019 by Salim P
I bought this product and not only has it out done my expectations but it is perfect I can fit my full face helmet in there when I need to do a bit of shopping I can fit my shopping in there it has now snowed and rained and none of it has breached into the interior in the bag says it's a little bit waterproof but I take a lot waterproofthe zips are strong the whole bags stronger together it's a perfect by if you're looking for a towel bag I would recommend it to anybody that looking for one
Description
Oxford Lifetime T25R Tailpack / Deluxe Helmet Carrier
25L capacity
Converts to a shoulder bag
2 external pockets ideal for carrying helmet accessories
Guaranteed for life
Self-healing zips
2 in 1 Tail storage and helmet luggage
The T25R is a deluxe helmet carrier which doubles as a tail pack and is constructed with the same exceptional materials and build quality as the rest of the lifetime luggage range.

Comes complete with a universal fitment system for the rear seat of the bike.

Length 260mm
Product Specification
Manufacturer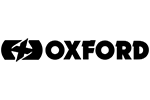 About
Oxford
Oxford was established in 1973 and has grown into a leading global supplier of motorcycle products. Its vast range encompasses everything to improve life on two wheels: from clothing and helmets to accessories, hard parts, locks, luggage and much more. Products are designed in-house by a team of active enthusiasts and skilled technicians, based at the company's purpose-built headquarters in Oxfordshire. With the support of the latest CAD technology, a 3D printing suite and a fully equipped test laboratory, Oxford invents, develops and refines its products in pursuit of the best experience for two-wheel enthusiasts. Oxford employs over 150 staff and has ambitious plans for further growth in both the UK and globally.
Questions and Answers
Questions and Answers
Does it come with a waterproof cover?

February 19, 2019

No waterproof cover is provided with the T25R.

You won't get it cheaper.
Our Price Match Promise.