Verified Customer Reviews for Dainese Air Frame D1 Textile Jacket
Amazing in the heat, it's so light!!
04 August 2022 by Andy W
When the warm weather hits I've found my usual jacket too warm and a friend recommended this Air Frame model.

The jacket is so lightweight and has the right protection where you need it but I added a G2 back protector for all round cover.

It comes with a windproof layer that is easy to unclip and store in the inner pocket. Riding in the jacket without the windproof layer feels like you are wearing a vented lightweight long sleeve t-shirt it's so good at cooling.

I'm over 6ft and opted for the 2XL size; sleeve length is great and the adjustable arm tighteners work fine along with the waist size adjustment straps.

But be aware that the length of the jacket at the waist is a little short for taller people 6ft+. It could do with a couple more inches (insert funny comment here) so I've opted for wearing a longer t-shirt underneath to fill the gap.. This is a minor point as the jacket is superb!!

Absolute Godsend
12 July 2022 by beemabika
Great Quality as you would expect from a premium brand.
I have a carve master 3 in a 54, but ended up buying this in a 58, and it fits perfect
Has great Protection in the places you need it and accommodates, Dianese back protector.
Probably the best summer jacket in the world.
Quality jacket
26 June 2022 by Anonymous
A really well made jacket with quality armour in the sleeves and shoulder areas. No Velcro to catch on is a bonus as is the easily removable liner that packs down small for easy storage. Once the liner is out the jacket is great on a hot ride and still provides a good level of protection. At the price it would have been nice to have a back protector as part of the jacket but it is easily fitted into the pouch once purchased.

Would recommend this product.
Style: Black / Black / Black
Dainese cool jacket
07 June 2021 by Mark H
Style: Black / Black / Black
Ace
11 February 2021 by Nik
Ace quality summer jacket , looking forward to trying it out very soon
Style: Black / Black / Black
Fantastic service
04 August 2020 by Paul W
Happy to say I've used sportsbike shop over and over again. Great prices. Quality products. Delivery is amazingly fast. Will carry on using them. The dainese jacket is exactly what was advertised. Sizing was spot on. Really happy.
Style: Black / Light Blue / Fluo Red
Comfortable and practical jacket.
25 July 2020 by Anonymous
Good value lightweight jacket with usual Dainese quality. Zips to trousers and comfortable to wear.
Style: Black / Black / Black
Quality Vented Jacket
16 July 2020 by Scott B
Great for when the days are warm but I would say anything lower than 15 and you will get a bit chilly. I was initially a little worried about the sizing my midsection supports a little extra, ordered a L so 44 chest and the jacket fits perfectly so sizing is spot-on for me.Its Dainese, so class act!
Style: Black / Black / Black
Air Frame D1 Jacket
24 June 2020 by Anonymous
Perfect jacket for summer.. highly recommended. Great service from sportsbikeshop.
Style: Black / White / Red
Great jacket
14 June 2020 by Shown B
The jacket is made well and is ideal for summer rides. I like the fact there isn't any velcro on the jacket so it doesn't catch on cloths. Great jacket at a great price
Style: Black / Black / Black
Quality
06 June 2020 by Michael
Great looking jacket , very comfortable, sizing is spot on, fitted armour fits snugly, a lot warmer than it looks , no negatives from me at all. Great service from SBS as always.
Style: Black / White / Red
Dainese air frame
28 April 2020 by Stephen H
Great light weight jacket I recommend for riding temperatures above 15c. Comes with a liner that can be removed. Great air flow through the jacket and well made. Good choice of colours and the sizing is spot on. I didn't need to go a size up as you normally would with some makes.
Style: Black / White / Red
Air Frame D 1 jacket.
12 April 2020 by Anonymous
Hi.

There are only two concerns at present with this jacket. The neck is wide and not a nice snug fit for me, and the lack of pockets.

The material and the look of the jacket when worn, I really like.

The armour is welcome and it's not restricting when worn.

I was surprised that the back armour had to be purchased separately. I suppose that would have pushed the price up and made it look less of a bargain.

I'm locked down at present so I haven't had a chance to try it out on the road.

Despite the concerns above I'm otherwise well pleased with this jacket.
Style: Black / Black / Black
Air frame jkt
27 January 2020 by Kenneth M
I've gave this 5 stars on the make only . I bought this for this year's summer , I'm heading to Spain it fits and feels good I'm normally a medium but the large is ideal for me can't wait to get out in the sunshine I know this jacket will live up to what it's supposed to do keep me cool .
Style: Black / Black / Black
Excellent Choice
13 September 2019 by Ray F
Not only was the service in buying excellent, the product itself was also. I had purchased this jacket to take with me to Nice and onto touring the Alps on a hired motorcycle.
I couldn't have chosen better. It was warm enough in the 28C Nice weather yet provided lots of air and ventilation in the hottest of days. In the colder 12C air in the Alps, the use of a base layer or cheap padded underjacket gave enough warmth for the job. Thus, it will probably be my jacket of choice for much of the British climate.
Style: Black / White / Red
Comfy Jacket
26 July 2019 by Steven L
Great jacket, lovely fit. The only thing I would say is - at speed with the liner removed, the arms start to make a buffering noise which is slightly irritating - apart from that, a great jacket. Service from SBP was excellent as always.
Style: Black / White / Red
Great Jacket
21 July 2019 by Anonymous
Great looking, well made, lightweight summer jacket. I'm slightly bigger round the middle but it fits great. The liner is useful for when the air temp is slightly lower. Shame the back protector is extra.
Style: Black / White / Red
Good for a broad range of temperatures
11 July 2019 by Anonymous
With the lining in place this is good at 16 or 17 degrees. Remove it as it warms up and it's great at 30 degrees, a good all rounder on a faired bike. I also bought the Forcefield Pro Lite K 007 back insert which is a perfect fit for this jacket, £25 at the time. Well made and a good fit. Sizing is accurate although I ordered 2 planning to return the unused option.
Description
Dainese Air Frame D1 Textile Jacket - Black / Black / Fluo Yellow
The Air Frame D1 features a Quick Dry fabric chassis with ample use
of mesh panels to really let the air flow. Thermal adaptability is provided via a removable windproof liner, while comfort is ensured
by an anti-floating sleeve system and soft inserts at the neck and wrists.


QuickDry fabric construction with breathable mesh fabric inserts
Breathable and perforated interior
Sanitized and perforated fabric
Removable wind proof liner
One internal and two external outside pockets
Reflective inserts
Neck, Waist and Wrists adjustments
Anti-floating sleeve adjustment
Jacket-trousers fastening system
Elastic and soft inserts on wrists
Soft insert on neck
Removable CE certified composite protectors
Pocket for G1 and G2 back protector (sold separately)
Product Specification
Variants
Manufacturer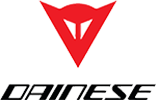 About
Dainese
In 1972 Mr Lino Dainese made some leather motocross trousers, starting a biking brand that has since brought style and innovation to motorcyclists the world over. Working with some of the most evocative names in motorcycle racing, Dainese led the way in the development of leather stretch panels, knee sliders and race suits- cut to suit the rider in a real world riding position. The 80's brought back protectors (with Barry Sheene), composite armour, and more aerodynamic suits; whilst the 90's brought gloves with knuckle armour and the first biking airbag system. Dainese remains at the forefront of motorcycle clothing technology and continues to be the brand of choice for the biggest names in bike racing, all the way up to the greatest rider of all time, Valentino Rossi. Today, Dainese is one of the most recognisable, coolest, and most aspirational motorcycle brands on the planet. With a well deserved reputation for safety that has crossed over into nearly every extreme sport there is, the name Dainese is synonymous with style, protection, comfort and durability.

You won't get it cheaper.
Our Price Match Promise.