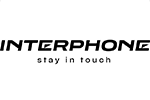 Interphone 12V 2 USB Moto Adapter
Verified Customer Reviews for Interphone 12V 2 USB Moto Adapter
Good Product
15 August 2023 by Katie F
very easy to install, however is not switchable, so be careful how you wire it in - you may need an in line rocker switch to be able to switch on/off independently.
Great product
02 February 2023 by Richard L
Great bit of kit for not a lot of money
Good product
06 April 2020 by John S
A very well made product. The cover fits well which should make it very water proof. Easy to fit.
5 star
03 April 2019 by Pouria M
Easy to install and good quality for the price
Quality
10 May 2018 by Ian W
Good quality part, looks and feels solid.
Great USB port
13 March 2018 by John L
Good solid made twin USB port and looks like it will be very waterproof. Easy to fit and has good length wires, happy with my purchase.
Handy connection and easy to fit
07 September 2017 by Simon121
This is a great and easy way to add powered USB connections to your bike. Although I have a BMW K1200 R Sport with a DIN socket, it's position on the side of the bike means it isn't very convenient. Instead, I have installed this adapter in the fairing. It took less than 30 minutes to install from start to finish and I used velcro to fasten the bracket, as the bike doesn't have round handlebars. It's well made and would have got five stars, but you have to supply your own battery connectors!
Description
Interphone 12V 2 USB Moto Adapter
Connects to bike's electrical system
Weatherproof cover
The 12v adapter with two USB sockets enables you to recharge many electronic devices such as Smartphones, GPS Navigators, Tablets, Digital Cameras, Bluetooth Intercoms, Powerbanks etc. on your motorcycle. It clamps to standard handlebars and connects to the motorbike's electrical system. It also includes a weatherproof cover.
Manufacturer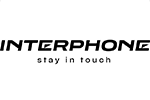 About
Interphone
Launched in 1990 by Cellular Italia S.p.A., a firm from Reggio Emilia, it was conceived as distributor for the first mobile phones, and the brand owes its leadership position to its extensive experience of over 25 years in the field of telephony.

It was the lack of autonomy of the E-TACS phones in the early years, that drove Cellular Italia S.p.A. to start producing mobile phone accessories, in particular the car charger, and launch a dedicated brand.

Shortly thereafter, thanks to success of this project, Cellular Italia S.p.A. began focusing its production on mobile phone accessories, abandoning the distribution of phones, consolidated its presence in Italy and began to export products abroad.

In 2005, Cellular Italia S.p.A. became a group, successfully imposing its leadership position in new distribution channels and new sectors, with accessories for, in addition to smartphones, also tablets and MP3 players.

Furthermore, in 2013 the majority shareholding of the company was taken over by L Capital, Private Equity Fund of the LVMH Group, marking a new evolutionary path towards internationalisation and brand statement: in addition to the 4 European branch offices (in Italy, France, Spain, Switzerland), the company now boasts an intercontinental distribution of the Cellularline brand in over 60 countries.
Questions and Answers
Questions and Answers
Is this part compatible with my bike? Mt09 2017

January 12, 2023

This is a universal item. It requires connection to the battery (or switched live) and space on the handle bar to fit.

What Volts/Amps does this output?

October 31, 2018

This adaptor outputs 1 amp per socket (maximum of 2 amps).

You won't get it cheaper.
Our Price Match Promise.