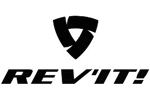 Rev'it Expedition H2O Boots - Black / Brown
Durable and waterproof touring adventure boots with multiple reinforcements and TPU shin plate
View full details
Customer Reviews for Rev'it Expedition H2O Boots - Black / Brown
July 10, 2021
Rev'it Expedition H2O Boots
Outstanding fit and finish. Day long comfort coupled with durability make this the best boots available.
Read more
August 28, 2020
Post apocalyptic boots
I was looking for an adventure touring boot offering protection, waterproofing and comfort. It is not about off-road for me. The ground up design is impressive, apart from overtrousers these are a trousers tucked in design - the shin pads are significant. So you have to buy into that from day one. I also wanted tall boots for the high pipes on my Scrambler as it can get toastie. I had a shortlist of Sidi Adverture 2, Daytona Transtourman GTX and the Rev-It including the more subtle Discovery but the look and colour of the Expeditions was spot on as is the subtle branding. I had to size up and they are snug, a boot jack is useful for taking them off. Comfortable on and off the bike, they are breaking in quickly. This is an investment purchase and I had to weigh up mainly the trousers in aesthetic against everything else they ticked. Pre COVID-19 I was doing in excess of a 1,000 miles a month just on my commute and mainly motorway but absolutely did not want normal road boots. The BOA closure is smart, I do wonder if two closures might have been better but it does work really well. They are easy to walk in and the articulated ankle works really well but has a slight creak but that's not important to me. What is important though is the ankle restraint allowing very small lateral movement and protection for torsional twisting in an off. It has taken me a little time to aclimatise to the toe box size when changing gear but I think this is because I have been wearing Rokker Urban Racers for many years. These are shorter, softer and a less protective and the Rev'Its are a size larger. I suspect it's a muscle memory thing. It's early days but they are impressive.
Read more
Press Reviews for Rev'it Expedition H2O Boots - Black / Brown
Description
Rev'it Expedition H2O Boots - Black / Brown
Full grain cowhide and nubuck leather, artificial suede, rubber, and SuperFabric construction
Hydratex®|Sphere waterproofing technology
Rev'it DSF (Dynamic Support Frame) protection
External TPU shin plate
SEESOFT protection at tongue
Reinforcements at toe, vamp, quarter, and heel
Reflective inserts for increased visibility
Boa retention system
Since Rev'it have become known and globally recognised as a leader and game changer in adventure riding equipment, they have set themselves another challenge; to develop the ultimate adventure boot. Boots that offer top-level protection paired with the comfort, functionality and freedom of movement of the current adventure riding boots on the market.
The Expedition H2O boots combine the best of all worlds - and then some - setting the new standard for on and off-road, hardcore riding boots. For over a year, a selected group of highly experienced and knowledgeable adventure riders accumulated over 100,000 kilometres of on and off-road test rides, under the harshest of conditions. Ranging from extreme hot and dry, to soaking wet and freezing cold weather, and everything in between. The Expedition H2O boots have already travelled more roads and visited more continents than even the most experienced adventure rider will ever explore in their lifetime. Rev'it test riders provided them with valuable feedback, which helped them to continuously re-engineer, revise and remodel the prototype boots to perfection. Now, they're ready to launch, and for you to experience a completely new dimension in comfort, safety and performance.


Size Guide

| | 38 | 39 | 40 | 41 | 42 | 43 | 44 | 45 |
| --- | --- | --- | --- | --- | --- | --- | --- | --- |
| UK SIZE | 5 | 5.5 | 6.5 | 7 | 8 | 9 | 9.5 | 10 |
| USA SIZE | 5.5 | 6 | 7 | 7.5 | 8.5 | 9.5 | 10 | 10.5 |
Product Specification
Variants
Manufacturer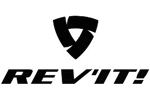 About
Rev'it
Whilst the brand is a relative newcomer to the world of biking fashion, Rev'it motorcycle clothing is certainly up there with the biggest brands, having earned a first class reputation for both design and quality of product. Since their introduction to the motorcycle market in 1995, Rev'it have sought to redefine industry standards by following their own line in terms of both style and the inclusion of technical features. In 2001 they began developing their Engineered Skin method of production across the entire Rev'it motorbike clothing range, focusing on the relocation of vulnerable seams to areas of lower risk. By strategically placing task-specific materials, Rev'it clothing is always designed and manufactured to mitigate failure points whilst boosting overall performance. Technically advanced, uniquely styled, and built without compromise; Rev'it is a brand that continues to grow here in the UK which is why you'll always find us featuring the entire bike range.
See all Rev'it products…
Questions and Answers
Questions and Answers
No questions or answers have been posted for this product…