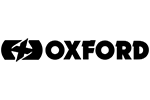 Oxford Stormseal Over Suit - Black / Fluo Yellow
Fully mesh lined waterproof over suit with high visibility detailing
View full details
Verified Customer Reviews for Oxford Stormseal Over Suit
Waterproof, recommended
13 September 2023 by Yuri
Pros:
- kept me dry (almost) under heavy rain
- well made
- reasonably priced
- hood
Cons:
- mostly black (I'd prefer it be as high viz as posible, "be like a banana")
- cuffs are too loose
- no bag included

You'd better buy bigger sizes to put it over armoured gear if you're not slim.
Waterproof
04 August 2023 by Ade
Waterproof is absolutely spot on, got a proper drenching on the bike and my textile jacket and trousers were bone dry. Hung the Waterproof, and it was dry within the hour.
Good bit of kit
28 July 2023 by David N
Needed a new one piece rain suit on a limited budget.
Worn it twice in heavy rain and kept dry
Got to work and didn't have a soggy bottom…
The only thing is it's a bit hard to get on over your armoured jacket if you're a bit of a lump
Very pleased with my purchase
Does what it says on the tin
04 July 2023 by Lewis C
This item does exactly what is says on the tin, it keeps you dry. I have only rated this 4 stars as I feel it's missing either some draw strings or other design option to bring in the suit to remove some bagginess
Good, not perfect
10 April 2023 by Guzzi R
Good fit accurate fit over bike gear... however, bit of a dance getting it on and have got caught in the mesh every damn time I try to put it on. Easy fix, make the mesh a bit longer and fasten it to the outer-suit around the waist. Could also do with at least one pocket on the outside.
Did the job
03 April 2023 by Anonymous
378 miles in the rain and no soaked crotch. So overall happy.
I had a neck snood on which I think saved me from any top down water.
6"2 19st bloke + kit on 3XL just about right.. slightly snug but better than too big/gappy.
Great Oversuit
28 March 2023 by John B
Not tried this in the rain yet, but looks well made and durable.
Fitted well too over my leather kit
Easy enough to get on, bit tricky over the shoulders but a bit if practice will help!
Could do with a bag to keep it in.
Fantastic overalls for a 1 piece
17 January 2023 by Anonymous
Not a single problem with it. Easily stored. Not a single problem
Good quality product
14 June 2022 by Nigel
The suit is a good fit, roomy but not too baggy. It doesn't seem to ride up on my legs like some, so should keep water out of the top of my boots. I haven't tried it in the wet yet but looks to be well constructed. It folds down fairly small. The only downside is no storage pouch is supplied.
Weise waterproof suit
05 January 2022 by Keith C
Very pleased with item and great service,would recommend sportsbikeshop and great item,used it in recent down pours of rain and wind,nice and dry,thanks once again.
Great rain suit
19 May 2021 by Kyle W
Awsome rain suit. High vis details light up a treat and its easy to get on over full gear
Pretty good.
16 September 2020 by Derek C
Ok. Used only once having just completed the NC500. Scottish rain did cone down a fair bit. My under garments remained dry but the rain was not very heavy so I'm yet to see if it will penetrate the usual crotch area. Sitting on a wet seat did feel a little damp. The suit is good but I doubt it could deal with torrential rain. Also it's very light and tears easy as I found out the hard way moving the bike.
One that is actually waterproof
28 July 2020 by Matthew H
Defiantly does what it sets out to do not like the cheaper alternatives.

The hood added value whilst standing around a on rather wet track day.
Oxford stormseal
02 July 2020 by Gary A
I had an Oxford one piece suit some years ago which was really handy as it had it's own built-in storage bag and a handy belt from which to carry it, the stormseal however does not so for that reason it's not as practical as the old one, I'm size large so I bought large but the legs ride up to the top of my boots, it does keep the rain out though.
Good fit
24 February 2020 by John M
Not tried this in anger yet but good looking suit that fits well - considering it is functional, not a fashion item ;)

Easy to get on and off. Not too much fluo showing when fastened up. The reflective strips appear work well.

My only negative comment is that the leg zips don't seem suitable. They snag the material and get stuck very easily. Needs a much larger zip that does not drag the fluo part of the leg into its teeth. This can be overcome with care, but it is a nuisance ...
No more soggy pants
21 October 2019 by David
Recently purchased to replace a worn out over suit that let more water in than kept out.

Ordered the stormseal suit on a Friday afternoon after having enough of riding in torrential rain for a week getting soaked. Despite going for free delivery the suit turned up Monday morning, which was lucky as it was forecast for heavy rain this week so could put the suit to a decent test.

I went with the recommended fitting of size large to fit over my large sized textiles (Spada Lati2ude) and was happy that although I had a little wiggle getting the suit over the shoulders it was indeed a perfect fit (suit does come with some adjustments, but required none out of the bag). The zip is long in length, with material and poppers over the top. Easy enough to get on with summer gloves. Plenty of room to put the suit in when wearing boots but tend to out the boots on afterwards as don't want to damage the suit.

Riding with this suit compared to my old one is night and day, apart from the old one being no longer water proof, it was heavy and when zipped up I would start to overheat when on foot. The stormseal feels lighter and I'm not noticing the heat build up so no longer feel like being in a sauna.

My commute is a mixture of country lanes, motorway and city riding so having to deal with different wet conditions. With the stormseal suit it felt like rain was brushing off during the riding. I surprised how little my textiles got wet with only the bottom inch of my trousers getting wet. The neck was tight with the hood folded into the collar with made it a snug fit which stopped the water from getting to my textiles and neck tube. Sleeves can be done up tightly and apart from gloves getting wet the way didn't penetrate further up the sleeve. After a week of riding in rain, sometimes torrential I'm very please with my purchase and looking forward to seeing what the weather can throw at this suit!

Good points.
Good fitting suit with Oxford sizing being spot on (read the info on Oxfords site as it's more descriptive than sportsbikeshop).
Very good at keeping the water out.
Very good value for money, Sports bikeshop were by far the cheapest and quickest!

Bad points
Although it can be folded up to fit in a rucksack, I would have liked it come with a carry bag.
Can see the velcro becoming the first bit to fail on the suit, doesn't feel strong enough to stay attached after it's been worn for a long time.

Would buy another one when the times comes.
Great oversuit
08 June 2019 by Gary
Good strong oversuit, feels thicker than cheaper ones.

Used in wet weather and kept me dry!!

Quite easy to get into at the side of the road, good long zip.
Description
Oxford Stormseal Over Suit - Black / Fluo Yellow
Waterproof construction
Fully mesh lined
Arm, wrist and ankle adjusters for improved fit
Water resistant taped seams
Fold away hood
High visibility detailing
Extra long easy on zip fastening
The Oxford Stormseal Oversuit is waterproof and fully mesh lined. It features a fold away hood, arm, wrist and ankle adjusters, water resistant taped seams and high visibility detailing.

Size Guide

| | S | M | L | XL | 2XL | 3XL | 4XL | 5XL |
| --- | --- | --- | --- | --- | --- | --- | --- | --- |
| UK SIZE | 38 | 40 | 42 | 44 | 46 | 48 | 50 | 52 |
| EURO SIZE | 48 | 50 | 52 | 54 | 56 | 58 | 60 | 62 |
Product Specification
Manufacturer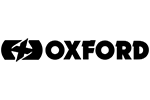 About
Oxford Clothing
Oxford was established in 1973 and has grown into a leading global supplier of motorcycle products. Its vast range encompasses everything to improve life on two wheels: from clothing and helmets to accessories, hard parts, locks, luggage and much more. Products are designed in-house by a team of active enthusiasts and skilled technicians, based at the company's purpose-built headquarters in Oxfordshire. With the support of the latest CAD technology, a 3D printing suite and a fully equipped test laboratory, Oxford invents, develops and refines its products in pursuit of the best experience for two-wheel enthusiasts. Oxford employs over 150 staff and has ambitious plans for further growth in both the UK and globally.

You won't get it cheaper.
Our Price Match Promise.