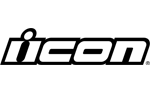 Icon Airflite Pinlock Insert
Customer Reviews for Icon Airflite Pinlock Insert
December 12, 2021
A must have
This is a must have for all compatible helmets. Unfotunately my Icon Airflite didn't come with a pinlock compatible Fiteshield as default. Something that the manufacturer should rectify IMHO, as these simple inserts are lifesavers. A good clear field of vision worth more than any other safety mechanism on your bike. There's two things that I would mention if you haven't used a pinlock insert before: 1.- You have to bend the fliteshield quite a bit to fit the insert in. Don't worry it will not snap. 2.- Don't use any chemicals to clean the insert! I've learned this the hard way and that's the reason I'm already on the second one. This could be your best investment into safety gear. Something that you'll be grateful all year round.
Read more
Description
Icon Airflite Pinlock Insert
Requires an Airflite Pinlock ready visor
Genuine Pinlock insert
The Pinlock visor insert is constructed from moisture absorbing material. The inner part is lined with a silicon bead, which creates a double glazed window type of effect. The pocket of air that is trapped in between the visors acts as an insulator for the inside temperatures in the motorcycle helmet. Efficient absorption properties combined with the double glazed like feature, the Pinlock visor insert is the most effective, durable and affordable anti-fog solution on the market. The Pinlock ProtecTINT insert lens react to UV light by darkening its tint colour automatically while keeping your helmet visor fog-free at the same time.
Related Items
Manufacturer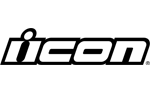 About
Icon
In 2002, Icon burst onto the scene and set out to revolutionize the motorcycle apparel industry. Icon's creators recognised a hole in the race-focused industry - the lack of protective apparel and helmets for the new 'street' biased rider. Icon's products were immediately embraced by this aggressive new generation.
See all Icon products…

You won't get it cheaper.
Our Price Match Promise.