Verified Customer Reviews for Interphone Avant Bluetooth Intercom
Brilliant!
05 December 2022 by Anonymous
Good sound quality if listening to music
Good range
Easy to use
Would recommend
I like it
15 March 2021 by Anonymous
I have not got like long time to try it out but so far it is good. No problems connecting my phone and communication works really well. And one thing I like on this that it is easy to use buttons are big so don't have problems there and sound is good to.
I recommend this. :)
Great piece of kit
04 January 2021 by Peter D
Great if your in a group, sounds great , annoying sometimes when trying to connect in a group but once connected they are great.
Not quite perfect
11 October 2020 by Peter P
Generally good out on the road talking to one or two other units. I have to disconnect phone because of repetitive "connected to phone, pip". Tedious!
Generally good range and battery life.
Maybe with more time I'll get the phone issue sorted.
Connection issues
16 September 2020 by Anonymous
Had various Interphone headsets over the years and when working are Interphone are great, battery life is good, range is excellent. But all suffered a problem in some shape or form, random messages coming through the headset speakers when riding, saying, set up, connecting to phone etc
Despite the claimed features they dont always reconnect rider to rider, forcing a stop to sort out the loss of communication. After days touring in wet weather my Tour headset randomly kept switching off and the sound went poor! Bought the Avant thinking it'll do everything, it didn t, l paired my phone and sat nav, come morning none were to be found, by which time l'd had enough of Interphone returned item and decided to change brands, await delivery of my Cardo.
Radio on the move
04 February 2020 by Ben G
I have started commuting year round on my bike and missed listening to the radio. I fitted it to my Arai Quantum and off I went. The speakers are mounted behind the polystyrene cheek pads, I normally wear ear plugs, but thought for one ride I would leave them out. It was terrible, I couldn't hear a thing over 30mph. I cut away the cheek pad around the speaker, tried putting my ear plugs back in, and I can now hear it, on full volume. I believe there is a speaker upgrade kit for HJC and Shoei, but not for the Arai. Battery life is good, sound quality is average, but it serves a purpose. Connects easily to phone for spotify/sat nav, buttons are easy to feel through summer gloves, a little harder through winter gloves. Radio signal drops out occasionally, FM reception can be hit and miss. Haven't tried it as an intercom, but I can't see why it wouldn't be perfectly adequate for this! Overall a good quality unit, just don't expect BOSE sound quality and helmet shaking bass!
Amazing Quality
18 October 2019 by Anonymous
I did a lot of research in looking to upgrade from my old Scala rider. I was comparing the Sena, Scala and Interphone products. Reading all reviews and YouTube videos, I still wasn't completely sure if this was the best option as the Scala PackTalk was constantly coming up. However after not being to impressed with my previous version thought I would give the Interphone a try. It works superb, sound quality is brilliant if fitted correctly as microphone works well. I'm using it with Apple CarPlay and works amazing, love the voice Siri feature too. Nobody realises I'm on a bike until I tell them, so that's the ultimate test. It's bulkier that other units but easier and more intuitive to operate.
Description
Interphone Avant Bluetooth Intercom
Waterproof to level IP67
Dual Bluetooth module, Bluetooth version 5.0
Up to 20 hours talk time
Up to 1.7km range in full duplex
Conference communication for up to eight users
Configure unit from Smartphone with App
Voice commands
Automatic reconnection
Built-in FM radio with RDS
8 pre-set station
Compatible with most major Bluetooth GPS units
Wireless MP3 music with music sharing
Anycom allows communication with intercoms from other brands
Compatible with earlier Interphone models
Pre-recorded voice messages
Interphone Avant is the result of studies and research in the technological field to offer a peerless product to the market. The double Bluetooth module ensures very high communication standards, and the innovative design is designed not to interfere with the style of the helmet it sits on. Using Bluetooth 5.0 for improved noise cancelling the user-friendly interface allows communication up to 1.7km in full Duplex with eight riders/passengers. See the Features Tab for a full list of available features.

PACK CONTENTS
Single Interphone Avant unit
Control unit rapid release system
Double installation bracket for helmet (clip and adhesive)
Internal audio unit with ultra-thin earpieces
Boom microphone (jet and modular helmets) and adhesive pad microphone (full face helmets)
Micro USB data and charging cable
Features
Manufacturer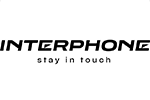 About
Interphone
Launched in 1990 by Cellular Italia S.p.A., a firm from Reggio Emilia, it was conceived as distributor for the first mobile phones, and the brand owes its leadership position to its extensive experience of over 25 years in the field of telephony.

It was the lack of autonomy of the E-TACS phones in the early years, that drove Cellular Italia S.p.A. to start producing mobile phone accessories, in particular the car charger, and launch a dedicated brand.

Shortly thereafter, thanks to success of this project, Cellular Italia S.p.A. began focusing its production on mobile phone accessories, abandoning the distribution of phones, consolidated its presence in Italy and began to export products abroad.

In 2005, Cellular Italia S.p.A. became a group, successfully imposing its leadership position in new distribution channels and new sectors, with accessories for, in addition to smartphones, also tablets and MP3 players.

Furthermore, in 2013 the majority shareholding of the company was taken over by L Capital, Private Equity Fund of the LVMH Group, marking a new evolutionary path towards internationalisation and brand statement: in addition to the 4 European branch offices (in Italy, France, Spain, Switzerland), the company now boasts an intercontinental distribution of the Cellularline brand in over 60 countries.

You won't get it cheaper.
Our Price Match Promise.