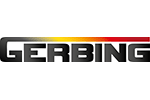 Gerbing MicroWirePRO Heated XRL Hybrid Gloves - Black
Waterproof, windproof electrically heated leather gloves with temperature control and knuckle armour
View full details
Verified Customer Reviews for Gerbing MicroWirePRO Heated XRL Hybrid Gloves
Yep
26 October 2022 by Nick D
Harnesses is a bit of a pain but once sorted I'm very impressed
Excellent
04 September 2022 by The S
Nice leather, comforft lining, true to size, heat you hands at the same price than other brands offer just a logo and the same protection without heating.
Gerbing HEating Gloves XRL
13 June 2022 by Iain H
Not the cheapest but these are excellent gloves with a long cuff giving more protection. Supple leather with good hard protection. I used them for a year and one stopped heating. Sent them back to Sportsbikeshop who tested and sent a new replacement pair! Impressive service from Sportsbikeshop and Gerbing. Thank you.
Gloves
16 April 2022 by Andy S
I bought these gloves to replace my ten year old Gerbing heated gloves, and they fit....... well, like a glove..
The best heated gloves
28 February 2022 by Simon S
As I got older I really started to suffer with cold hands on long rides, at first my heated grips were enough but soon that weird feeling of warm palm but cold knuckles became painful.
These gerbing heated gloves solved the problem, they're a bit bulky but you still get good feel when you get used to them. They're a really warm glove even before you turn them and they are definitely built to last. In the rain they're water resistant rather than waterproof and once they're soaked they take ages to dry but in winter I won't ride without them now.
Good glove
31 January 2022 by Benjamin W
Good glove bought these instead of heated grips and iam a little bit impressed how good they are they are a warm glove without being switched on
Great, but only when they work
31 January 2022 by Anonymous
It pains me to say this but I just don't think these gloves are built for regular commuting.

They are super comfy, warm and work like a dream…. But I'm now on my second replacement in 2 years. I'm fairly sure it's the switch that's broken both times.

I only use them through the winter months so it's not as if it's from continual year-round use.

Sportsbikeshop, as always, has been super helpful and Gerbing have replaced them both times… but being without heated gloves in the winter until they have inspected them hasn't been a great experience.

Fingers crossed this new pair continues to work because when they work, they are truly a game changer.
Problem solver
23 January 2022 by Gary C
Commuting 30 minutes each way on a bike with heated grips should be easy but the grips on my Honda Africa twin are so poor that additional protection/assistance was required.
Having tried the gloves on in store they felt so thick and soft I couldn't wait to try them. Batteries added to start and they did as advertised, that certainly don't get hot but you will not get cold hands, they keep you at a happy comfortable spot enabling you to enjoy the ride and forget the cold.
My one criticism is the stupid stitching around the top of the forefinger for touch screen connectivity which narrows that area and cuts of the circulation to a point where that finger then goes cold, very annoying especially when that area doesn't work on my phone.
Batteries gave me 90minutes at full heat but now hardwired in they are good to go all day.
Gloves
03 January 2022 by Dave E
The XRL gloves are great. The heat level control buttons could be designed to be more glove friendly though.
Flawed operation
13 December 2021 by Paul
Well, the good news (for me) is Gerbing actually seem to realize that finger length should increase in line with glove size and they're nicely made too.
I've only been out in one shower and the membrane didn't leak but Hipora has yet to prove it's up to Gore-Tex standards in the long term.
The bad is the thermal conductor stops short of where you need it most: the fingertips.
A while ago I bought some Gerbing inner gloves in the hope I could wear them under my existing Richa gloves (nope!) and the heat extends a bit further, leading me to suspect Gerbing - or the factory that makes the products for them - is cheaping out with a 1 or 2 size fits all and the heating elements stop short if the tips on the bulkier gloves.
Another thing to moan about is the power leads to connect to your motorcycle battery is only long enough for kids and shorties, which the cynic in me thinks this is deliberate so you'll buy Gerbing's battery packs, to which I say "Nope" and bought a cheap SAE to DC lead so I could hook up my existing battery charging lead to the power wire.
All in all, nicely made, but the short heating elements and power connection rob this product of anything but an average score.
Gerbing xrl hybrid gloves
10 December 2021 by Darren S
Very good gloves i crashed in the previous generation of these gloves and they held up well these appear even better made two negatives to them they don't appear to get as hot as the old xrl gloves and are fitted with the same old week connection plugs so need care connecting up overall brilliant winter riding gloves worth the money
Gerbring XRL heated gloves
18 November 2021 by Anonymous
Just what the doctor ordered when there is a chill in the air.
Does what it says on the tin
13 November 2021 by Benjamin J
Bought as I ride through the year. Really good quality, nice soft leather, plush interior. The glove is bulky, but hand and finger feel is good. Temperatures around 3 degrees and I've used the medium setting which has stopped the ends of my fingers getting cold. Jacket sleeves have to go inside the glove. I'm confident they'll keep me warm for the rest of the year.
Toasty warm hands
10 November 2021 by Keith M
Great gloves, power supply easy to install, warm hands on cold days, worth the money.
Best heated gloves
25 September 2021 by Anonymous
The best gloves I've ever had and ive been riding bikes for 30 years.
Super comfy
05 July 2021 by O A
These gloves are great, no more cold hands and uncomfortable journey. The temperature control is amazing, I cannot fault it at all. Excellent delivery time and good customer service overall from Sportsbike shop
Eventually got a pair of good gloves
03 May 2021 by Anonymous
I'm medium in all the good top brand gloves I own, so I wrongly assumed I'd be medium with Gerbing.Tried 3 pair, all had issues with a seam on the index finger, where the touch screen material is. The seam runs across the finger and the stitching makes the finger too tight, which is very annoying indeed.Its hit or miss as to whether its the left or right hand. I eventually gave up and ordered a large pair, which as the name suggests are too large for my medium hand, but it avoids the fault in what would otherwise be a perfect pair of gloves. Cables are workable but batteries are the way to go. As someone else said, they wont roast your hands but they definitely keep the cold at bay. Would have given them 5 stars had it not been for the touchscreen material stitching. I suspect Gerbing will eventually remove or fix this issue. Great service and understanding from SportsBikeShop though, second to none when it comes to customer service!
Warm and snuggly
26 March 2021 by Ian I
These gloves do the job. They are comfortable and warm. I would have given 5 stars but the first pair the switch stopped working after a couple of uses. They were replaced under warranty.
Description
Gerbing MicroWirePRO Heated XRL Hybrid Gloves - Black
Soft, supple drum-dyed premium 0.6mm aniline leather construction
Waterproof, windproof and breathable Hipora liner
Integrated push-button control with three heat settings and LED indicator
Hard TPU knuckle protection
Can be used with optional 1Amp, 2Amp or 3Amp batteries
Adjustable wrist closure system
Lifetime warranty on the heating elements
Gloves measured by palm circumference
Size Guide

| | XS | S | M | L | XL | 2XL |
| --- | --- | --- | --- | --- | --- | --- |
| Hand | 18-19cm | 19-20cm | 20-21cm | 21-23cm | 24-25cm | 25-26cm |
An extremely comfortable and safety inspired glove made with exceptionally soft and supple drum-dyed 0.6 mm premium full aniline leather that contours to the hand. Using a Hipora liner the XRL heated gloves are waterproof, windproof and breathable providing protection from the outside elements. The design is sleek, stylish, very functional and light whilst incorporating hard knuckle impact protection. If you're cruising for hours, simply connect these heated gloves directly to your vehicle's battery using the supplied battery harness and Long Y-Cable. The easy-to-access integrated push button controller situated on the top of the glove allows the wearer to regulate the temperature to suit their requirements. Like all Gerbing gloves, the XRL can also be powered directly through the integrated cuff plugs of the Gerbing Heated Jacket Liner. Alternatively if you are just riding short distances or maybe unable to connect the battery cable directly to your vehicle then the gloves can be powered using optional small rechargeable Lithium batteries. These fit comfortably inside a specially designed pocket inside the cuff of each glove. Choose from the 1.0Amp, 2.0Amp or 3.0Amp Battery for up to 8 hours of heat.
Product Specification
Related Items
Manufacturer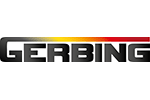 About
Gerbing
Gerbing are undoubtedly the market leaders in electric heated clothing. Their collection of heated motorcycle gear includes heated gloves, heated trousers, heated jackets and heated socks. Every item in the range is designed to increase both comfort and safety when riding in cold conditions, and are available in 12 volt for hassle free connection to your bike's battery. Gerbing set the standard in heated kit and they standby their technology by offering a lifetime warranty on their Microwire heating elements. The range is primarily designed for on bike protection from the cold but is also helpful for people who suffer from rheumatism or other medical conditions.
Questions and Answers
Questions and Answers
Do these gloves come with the battery packs, if not can I charge them at home with a mains charger.

December 3, 2019

These gloves are supplied with a power cable that requires connecting to a 12v vehicle battery. Lithium batteries and a mains charger are available, but these are optional and must be purchased separately.