Description
Atlas Kids Tyke Neck Brace - Dark Grey
Small size fit for children, without sacrificing our Patented design and safety features
Tough, impact-resistant polymer construction is ideal for multiple impacts
Material is designed to slow down violent impacts
2 possible settings to find tune the fit around your chest and back
Rear of the brace mimics the natural movements of your shoulders
Sits around your spine and sternum, transferring impact forces to the bigger muscle groups
Chest suspension keeps the head in motion during a longer period of the impact
Tethers use a specifically formulated rubber compound co-moulded to custom machined aluminium axle nuts
Super strong 7075 aluminum Easy Open release system makes removing an Atlas Brace effortless
Polymer mounts on the back of each Air Lite provide 2 possible settings to fit around your chest and back
Wear it over or under your jersey, and hook it into the supplied clips on each Atlas Brace
| Atlas Size | Chest Circumference |
| --- | --- |
| Tyke | 24" - 28" (61cm - 71 cm) |
This is a smaller version of the Atlas Air Lite, specifically designed for children.
A stripped-down version of Atlas's iconic Air Brace, the Air Lite only comes with the lower shoulder pads, and injection moulded nylon rear mounts which enable an even better value while retaining all that you know and love - The combination of a simplistic minimalist design with flexibility, suspension, and the largest brace-to-body contact ratio. The Atlas family of braces are the clear category leader across the entire range.
Each Atlas Brace is suitable for all non-seated activities that require a full-face helmet. This includes Motocross, Supercross, Offroad/Trail riding, BMX, mountain biking, snowmobiling, ATVs, etc. Atlas do not recommend using this product for seated/belted activities like car racing, side by sides, or similar, as they are not intended for this type of use
Variants
Manufacturer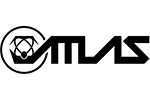 About
Atlas
Since their entry to the market over 15 years ago, neck braces have largely retained a similar form factor, limiting motions of the head in all directions. Atlas redefined the category in 2011, introducing a new blueprint that nearly all of the competition has attempted to adopt, further validating their design. By focusing on compression (the most deadly force), Atlas eliminate many of the pain points that prevent the average person from wearing a neck brace - looking up or down, not being able to tuck and roll, helmet or body shape reducing the range of motion - all while reducing weight, creating a smaller device, and drastically improving the safety

You won't get it cheaper.
Our Price Match Promise.