Verified Customer Reviews for Tucano Urbano Hydrowarm Heated Gloves
I like them.
21 November 2023 by Andrew S
They're well made, nicely styled with reflective strips (Italians do do style don't they), touch screen finger tip (small point but big selling point, especially for "urban" glove to touch maps when stationary in traffic etc). Small silicone strips on palm the help grip, small but nice touch. Good palm sliders (D30) protection.
Fair price for a glove that includes batteries! (and charger) (I personally like the battery option than connect to bike, although that has advantages too).
They's no extra protection on fingers but they are already a fairly substantial glove anyway so not so bothered about that.
Main "negative" is that they say they're heated palm and fingers, which is another reason I bought them but they're not really finger heated, certainly not to the tip anyway.

So here was my first test, tough one, I came back one morning at 2am, it was 7 degrees and very very misty damp wet! Normally in those conditions hands would be painfully cold after 10 mins let alone my 30 min journey. When home my hands were OK, fingers were a bit cold but warm again in 5 mins when home, or what would have been 30 mins plus if I was in normal gloves. So that's the difference. Not properly heated on the fingers is disappointing but that was a tough test!
Second time was about same temp but very dry just nipping into local town and they were warm.

Nice big button can operate the three mode while wearing the gloves.

My practical bike is an ADV 350, which has handgaurds which I think makes a difference keeping airflow off hands and therefore helped with the performance of these gloves, negligible around town but helps on 50/60mph for sure. Worth noting.

BTW, I like to support motobike brands but what they're charging for batteries is taking the mick, especially those £200+ gloves that don't even include batteries. I just bought a second set of lipos 2200mah for standard heated clothes from Ali express for 15 quid, albeit they're probably arrive next summer. So look at that option whatever glove you go for.

Another good point with these gloves, although they're "motobike gloves" they wouldn't look out of place wearing for any very cold situation. Just don't tell your lady because you know she'll have them off you, in the same way she definitely doesn't want any chips but happy to have yours.

Anyway, I like these gloves, value, style, heating adequate for most situations I would think.

First Tucano product I bought but would definitely look at their other stuff too in the future.

ALWAYS a good service from SBS.

Recommend certainly for urban use which I know is kinda in the name, because of style and adequate heating.

Thanks SBS and thanks for reading, hope that helps making your decision.





Description
Tucano Urbano Hydrowarm Heated Gloves - Black
Polyester construction with a faux suede palm
Waterproof and breathable inner membrane
Microfibre soft lining
Polyester wadding on palm and back
On/Off power button, with 3-level temperature control
Heated on palm and fingers for more effective heat diffusion
Approved soft armour on the knuckles
Abrasion-proof D3O® insert on the palm
Reflective piping for low light conditions
Silicone print on palm to boost grip
Long cuff with hook and loop closure system
Battery pocket on the cuff, with Velcro closure
7.4V / 2200mAh batteries and charger included
Touch screen inserts on index finger and thumb
Gloves measured by palm width (excluding thumb)

Size Guide

| | XS | S | M | L | XL | 2XL |
| --- | --- | --- | --- | --- | --- | --- |
| HAND CIRCUMFERENCE | 178mm | 203mm | 216mm | 229mm | 254mm | 279mm |
| HAND LENGTH | 171mm | 182mm | 187mm | 192mm | 204mm | 215mm |
Product Specification
Manufacturer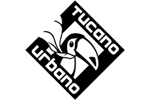 About
Tucano Urbano
Milan - the late 90s. Tired of struggling with the cold while getting around town on a scooter, we thought why not fix it? And so the Termoscud leg cover was born. First just a few universal models and then increasingly specific designs for each scooter. Year by year, the Termoscud has been joined by waterproofs, clothing, gloves, bags and a wide range of accessories addressing functionality, comfort and safety whilst always retaining that all-important Italian style.

You won't get it cheaper.
Our Price Match Promise.