Verified Customer Reviews for Ultimateaddons Heated Grips
Lacking Confidence
13 November 2023 by Baz B
I will be riding throughout the winter, albeit less miles than the summer for sure. These don't look or feel like they will last the winter, and I hope I am proved wrong.
Also I think they could be hotter, but not had the worse temperatures just yet.
Looks great and so comfortable!
13 September 2023 by Jonathan L
I bought these as I wanted the integrated button as I didn't like the Oxford unit.

After having a couple of issues getting them (my issues) they do look great and almost look factory. The positive doesn't come with a connector on so you'll need to find and fit one of you want to fit it to the battery as I have.
Great Grips
18 July 2023 by Tim H
Thought I try these as the Oxford grips on my previous bike were a bit uneven heat wise the left was a bit cooler than the right. Straight forward to fit and work well.
Superb grips
19 April 2023 by Anonymous
I picked these grips because of the built in control. They fitted really easily and seem good quality.They take a few mins to get to full temperature and are very hot on the high setting. Would definitely buy again as they have made riding in low temperatures much more pleasant. So much better than using thick winter gloves .
Heated grips
10 April 2023 by Terry C
Very good heated grips. Heat up quickly. Can accidentally change settings sometimes if positioned too near indicator switch, just remember to turn grip switch away from indicator switch when fitting.
Acceptable heat - great design
28 March 2023 by Craig F
First of all I purchased these because they don't have the external controller like the oxfords. From my point of view they look great, have a nice soft rubber compound and are super easy to install (a little tough to slide onto bars but a little persuasion and they went right on). Id like to address a downside to these, as another has mentioned the heat output isn't great. on the lower modes they may as well not be on at all. Those that are used to scorching hot OEM grips (i.e bmw GS) may find these lacking. That said they certainly can be felt even through even thick winter gloves and do the job.
Heated Grips
23 March 2023 by Keith Y
Excellent grips. Installation easy as my bike has an accessory terminal under saddle. When fitted they look really neat as if they were put there during manufacture. Materials are of good quality too.
Heated grips
12 March 2023 by Len C
Excellent quality and so easy to fit. They keep my hands really warm when needed. I would recommend them.
Ultimateaddons Heated Grips with NO Heat
07 March 2023 by James
Purchased these grips as I liked the controller unfortunately they are very poor in the heat department. My other bike has oxford heated grips and are brilliant so if you want hot hands DON'T purchase these get the oxford ones.
Ultimateaddons should be called thebestaddons
01 March 2023 by Barry E
I really love these heated grips.
They were a nightmare to get on as the rubber is quite ridged, I used soapy water mixture to help slide them on, but needed to use a matching size socket to bang the last bit on.
They heat up quite slowly, but once they are warm they maintain their heat really well.
It is very easy to knock the temperature button when using the indicators though this is their only fault.
Deffo recommend these over other brands available at the minute due to their nicely concealed temp button.
Wiring was a bit of an issue as they require a ignition live so they turn off with the ignition, but the only ones I found under my seat wasn't powerful enough to run them so I've connected them straight to the battery and work fine. I must remember to turn them off, to not drain the battery, although they do have a sensor that won't let the battery go flat and will auto turn them off. Haven't used this function YET! Lol.
Toastie
20 February 2023 by Shaun G
Brilliantly hot and easy to use. I love the integrated switch on the grip rather than a separate control unit. The only down side is it is very easy to accidentally alter the settings when using the indicators as the switch is very sensitive
Description
Ultimateaddons Heated Grips
Integrated tactile button for turning on and off
Modern styling with no external bulky control
5 stages of heat control, for optimal comfort
Integrated LED shows the current heating level
Red 100% Orange 80% Yellow 60% Green 40% Blue 20%
Quick response from turning on to heating up
Auto-off function to prevent draining battery
Includes heated grip glue and easy instructions


120mm in length & 22mm in diameter, the grips are easy to fit and use out of the box.

Each grip has 800mm of cabling back to the main harness to make sure the fitment is simple with a further 1200mm back to the Positive Switch live. All connectors are high quality and fully waterproof.
These high-end advanced heated motorcycle grips will keep your hands warm whatever the weather. The grips feature an integrated switch and five different temperature settings allowing you to adjust your comfort on the move.
Manufacturer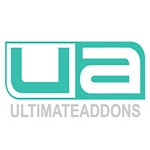 About
Ultimateaddons
Ultimateaddons was first established in 2008, with an aim to provide the best quality tested motorcycle, bicycle and car accessory products and take them to the global market, this belief and ambition still stands today. Fast forward to 2019, and the business continues to go from strength to strength. the business owners are both motorcycling enthusiasts and technology geeks - and this knowledge and passion is clear to see throughout the company and its values.
now a recognised brand - we provide a vast product range that continuously evolves and keeps up to date with the latest phone technology. We cover everything from USB port chargers, handlebar attachments and durable waterproof cases, we have all basis covered no matter where your journey is set to take you, you can count on us.



Questions and Answers
Questions and Answers
Would these fit a bike with just bar ends, ie Thunderace. TIA.

February 23, 2023

These are not bike specific. As long as your exiting grips are 120mm in length & you have 22mm internal diameter bars so are universal except for Most modern BMWs are not compatible due to the proprietary canbus system and other makes with ride by wire throttles.

You won't get it cheaper.
Our Price Match Promise.