Bell 3 Snap 520 Peak
Customer Product Reviews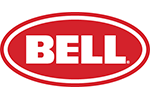 View Product Details
November 2, 2021
Snap peaks
Just sets off the classic style for the Bell 500 open face
July 16, 2021
Great service - item, no so much
Firstly, SBS were great throughout - ordered helmet & peak at the same time, but found that peak actually doesn't fit very well, required bending and some trimming so it would stay on and not gouge into the rubber rims on the helmet. SBS got back to me quickly, and sent me another to try - which was still the same. So, 5/5 for SBS, but 3/5 for manufacturer
July 12, 2019
Quality item
Good quality item from Bell helps keeps the sun of my eyes. Great service from sportsbikeshop
May 24, 2018
Fits perfectly
The peak for my Bell helmet is solid, fits perfectly, excellent product.
March 15, 2018
Great
Really good product - delivery and customer service was great!
March 15, 2018
Great
Looks the part!! Delivery and service was fab!!
December 26, 2017
Finishing touch
I've never managed to wear an open-face without a peak, and this works well. I think it also looks better than the option without the rim.
November 23, 2017
The classic is always On
The material is not the same as the old ones, but the shape remains a classic!
PLEASE NOTE: The views and opinions expressed in the above reviews are solely those of the author and are not necessarily representative of the views of SPORTSBIKESHOP LTD.