RST Pilot CE Leather Gloves - Black / White
Customer Product Reviews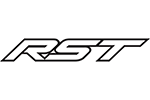 View Product Details
June 23, 2022
Pilot leather gloves
Excellent gloves good fit and comfortable my second pair of RST gloves
May 4, 2022
Good fit.
Gloves are true to size. They are a snug, but comfortable fit and seem well put together.
May 3, 2022
RST Pilot CE gloves
Great fit with these gloves and good feel, not restrictive. Great price and have good amount of protection. Spring/summer gloves
May 3, 2022
True to size
True to size. Pleasantly sturdy from new breaking in nicely. Great value for money. Sturdy straps and velcro fastenings. Very pleased. Thanks
April 21, 2022
Brilliant
Love these gloves, fit nicely and feel really good. Look great too, 10/10
March 29, 2022
Gloves
They are fine but the pinky finger is too short
March 21, 2022
Just right for summer coming
I'm not Going to say that I know a lot about gloves because I don't, I wanted to get a replacement pair for summer,I was pleased when they arrived ,very comfortable as I dont ride a super bike just a 400 mp3 to which these suit me they are a budget range but when wearing them you wouldn't know it,yet another great purchase from the sportsbikeshop
November 3, 2021
Do what they say on the tin
Well fitting, seemingly high quality Excellent value. Recommended !
October 18, 2021
Rst pilot CE leather gloves
Really comfortable, strong and good looking pair of gloves from RST. good quality and great price. *****
September 21, 2021
Great Gloves
Great quality gloves. Fit well and give good feel. Definitely not winter gloves but excellent for spring, summer and autumn use,
September 6, 2021
RST gloves
SPORTSBIKESHOP usual good service this item was delayed for two months but I was kept well informed via emails The gloves themselves are lovely soft leather and very comfortable
September 4, 2021
Super comfy
Excellent quality and really comfy.
August 24, 2021
Excellent Gloves
I've always worn RST gloves & have always thought the same ….the quality is outstanding & value for money is exceptional & this applies to these gloves too! Very comfortable gloves, currently wearing them to and from work (shifts) and great in the cooler mornings/evenings. Not worn in the wet as yet so I can't comment. Overall a excellent pair of gloves.
August 10, 2021
Good Quality
I have hands like shovels and these are the best fit I've found yet, got the 2XL and they're perfect. Good quality, light weight and don't break the bank, what's not to like.
July 27, 2021
Rst pilot ce leather gloves
Nice and comfy summer gloves, great fit! Would definitely recommend
June 24, 2021
Excellent pair of gloves
Really comfortable pair of gloves would 100% recommend and at a really reasonable price for the quality
June 24, 2021
Great feel and quality
Best by far
May 21, 2021
Rst gloves
Fast delivery great fit and comfortable just what I was looking for
April 22, 2021
Comfortable
Very comfortable from new, definitely summer use, good fit and light to wear. Would recommend. Excellent service from SBS as usual.
April 19, 2021
Great
Originally I received the wrong size but spoke to staff and they were very helpful in sorting returns and getting the right size to me within a day. Proper size turned up a day later which I was very happy with. Gloves are still slightly too big (come up bigger than other gloves I've had) but are very comfortable and look the part! Overall amazing customer service and gloves!
PLEASE NOTE: The views and opinions expressed in the above reviews are solely those of the author and are not necessarily representative of the views of SPORTSBIKESHOP LTD.