Motul - 710 2T
Customer Product Reviews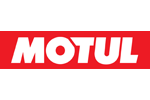 View Product Details
February 18, 2021
Great oil
Excellent two spoke oil and does what it says without flaws.
January 12, 2018
Reputable brand
Knew that Motul was a reputable brand, and was instructed to buy, good 2 Stroke oil...Motul hasn't let me down ;)
March 13, 2017
Great product and prompt delivery
An excellent oil for two-stroke bikes and sold at a competitive price from Sportsbikeshop.
November 9, 2016
Good price and quick delivery
Very pleased would use Sportsbikeshop again in the future.
January 17, 2015
Great product with a great price
Motul 710 is by far the best 2stroke oil for your motorbike. I have just recently moved on to using this brand and I have noticed a dramatic improvement within 2 day's! The fact it's also cheaper than many other brands that are not as good is a bonus.
June 6, 2013
Best 2 stroke oil used
I use this oil in all my 2 stroke petrol engines. These are used in my radio controlled aircraft which gives the engines lots of different environments during flying. This oil always performs well and has never let me down, gives superb lubrication.
April 16, 2013
Motul Products are No1.
As I run a Yamaha YPVS350 it seems only right that I run lubricants that are recommended by Yamaha. These products are MOTUL and they are superb. Very little in the way of smoke (only a little on start up then soon clears)and I can run for weeks without having to check for plug colour etc. It really is that good. This 2 stroke oil is suited to autolube which is what I run. All in all a superb product and I wouldn't consider using anything else.
October 18, 2010
Good product
Tried & tested in trials bikes for the past 2 years with no problems
PLEASE NOTE: The views and opinions expressed in the above reviews are solely those of the author and are not necessarily representative of the views of SPORTSBIKESHOP LTD.