Bike It Chain Cutter & Riveter Replacement Pins
Customer Product Reviews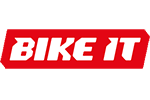 View Product Details
June 23, 2020
Not very good
Brought a few sets of these cutter and rivter pins an to be honest they aren't good quality they bend when trying to cut or rivet the link but i managed to do my chain they need to be made of hardened steel ,plus the rivet pin didnt have much of a dimple on the end of it to rivet link
May 22, 2018
Look no further
OK I had to buy these replacement pins as my Oldman messed up the 3.8pin on a chain we wont go into that lol. Not tried these at all as I went and bought a complete unit as I didn't want to use the £8 ebay item he had. Enough said on that, these are now stored in his tool chest for as and when we all "4" pappy and sons need to replace our chains mines already done. So if you need to replace any broken or damaged pins look no further than here.
December 22, 2016
Replacement Pins, that's it
Needed one replacement pin, the one that you use the most, obviously. Can't find individual ones but this set was price matched and I had a voucher so it was a no brainer. Excellent quality and will last if I don't lend them out again and the service from Sportsbikeshop was second to none as usual.
PLEASE NOTE: The views and opinions expressed in the above reviews are solely those of the author and are not necessarily representative of the views of SPORTSBIKESHOP LTD.