Store network

8 Stores across the UK

365 Day Returns

No-Fuss Refunds

Free next day to store

Online choice delivered in-store

Click & Collect

From a shop near you

Free UK Delivery

Mainland ex H'lands (over £25)

Free Returns*

Mainland ex H'lands (over £25)
Held Accessories
Selection of accessories from high visibility waistcoats to kidney belts
Explore related categories…
Verified Customer Reviews for Held Accessories
Excellent fit, Premium features and good value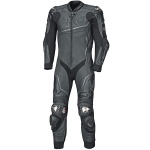 Held Slade II 1 Piece Leather Suit - Black
16 August 2023 by Sadiq R
Purchased this suit to go touring with and for the ride outs on the bike. Very comfortable, fits excellent and feels very reassuring from a safety point of view and as a product as a whole. I also like that it looks understated even though it is designed for the race track it works well for road usage and compliments normal bikes. A little detail missed, I can not find any literature stating which panels are Kangaroo leather and having that information would be very helpful.
Held Slade 11 1 piece suit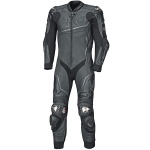 Held Slade II 1 Piece Leather Suit - Black
23 July 2023 by Dave Q
Best fitting leathers
Very very comfortable
Great fit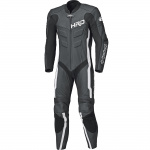 Held Expite 1 Piece Leather Suit - Black / White
26 April 2023 by Paul K
They feel great quality and didn't take too long to break in. Sizing is accurate and consistent with other held items.
The description states hook and loop for optional chest protection and that rib protectors can be fitted. Neither of these is correct. There are no pockets for rib protection or any hook and loops for chest protection to be fitted only the velcro for the air vest us there. Not a deal breaker for me as I wear separate armour anyway but something to be aware of if you are considering the optional extra armour as it won't fit anywhere.
Great fit for taller thinner person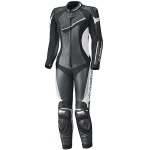 Held Ladies Ayana 2 One Piece Leather Suit - Black / White
21 May 2022 by Janet F
I tried loads of suits, all too short and for larger people. I'm 5'7" and 9.5 stone and this is perfect at a size 14. The supplied foam back protector is quite thick and I did have to remove this and now wear a rigid plastic protector instead which is much thinner. Otherwise I'd have to have gone for a size 16 which wouldn't have fitted elsewhere. I also removed the coccyx pad and bought held hip inserts which fit easily. And it's really comfortable soft leather and I can get them on and off unassisted but they are still tight enough. It looks well made in Vietnam.
My Second Held Suit - Excellent Fit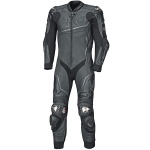 Held Slade II 1 Piece Leather Suit - Black
24 December 2021 by Huw C
I bought a Held Rush suit last year and went for a second Held suit because of the quality and fit. The Slade II doesn't disappoint; the fit is excellent and the protection is of a high quality. Regarding fit, I went up one size on the Slade II compared to the Rush, and the team in Bristol were brilliant as always. I also fitted rib protection to both suits as it does not come as standard. Another quality product from Held.