15+ Years Online

Tried, tested, trusted

Next-day Delivery

Available 7 Days a Week

150,000+ Reviews

from bikers like you

Over 250,000 Products

£14m+ stock holding

Pay Later

With PayPal or Klarna

Free Returns*

Mainland ex H'lands (over £25)
Alpinestars Ladies Textile Pants
High quality ladies Alpinestars textile trousers
A full range of waterproof motorcycle textile jeans from one of the most famous names in motorcycling. As you would expect from the Italina giants, all garments incoporate top specification armour.
Explore related categories…
Verified Customer Reviews for Alpinestars Ladies Textile Pants
Super comfortable leggings
Alpinestars Ladies Banshee Leggings - Black
12 September 2023 by Suzie
I choose these leggings as the comfort and fit are perfect. I had to go a size up but was so pleased these come in different leg lengths. So fed up with baggy and short ankle swinging textiles and a welcome change from wearing the leathers. They come with no hip armour but that's easily sorted, good quality item that's really been thought about when it comes to catering for the female rider thank you Alpinestars and Sportsbikeshop :)
The larger you are the longer your legs apparently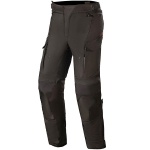 Alpinestars Stella Andes V3 Drystar Textile Trousers - Black
04 February 2023 by Janine R
Let's begin by saying these are great!
Comfortable and warm but there's a reason they come with braces.
I'm generally a size 12 but have long legs and 99% of women's motorbike gear is so short I may as well have on capris.
I needed to by an XXL which is the equivalent of a 14 but that was generally because they were a little longer in the leg. Ideally I would have wanted longer but I end up looking like MC Hammer if I'd gone any bigger!!!

Don't be frustrated with the sizes. They're clearly aimed at tiny petite child-sized women but my god they are lovely to wear!
Brilliant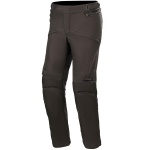 Alpinestars Stella Road Pro Gore-Tex Textile Trousers - Black
20 February 2022 by Aurelia C
I wouldn't normally spend this much on trousers but these were the only ones that fitted properly. In very cold weather they were warm and comfortable . Well worth the investment.
Comfortably tight leggings
Alpinestars Ladies Banshee Leggings - Black
19 June 2021 by Tomasz D
The pants size fits perfectly. It has knee protectors and is very comfortable to wear. As you can see in the pictures, it doesn't look like a typical pair of trousers, but it does contain a certain amount of protection.
stylish comfy and safe
Alpinestars Ladies Banshee Leggings - Black
19 July 2019 by Sam
I have been looking for some new leather trousers for some time but have been unable to find any that fit me well,I am 5ft 6 and have a womons body with curves I already have cevlar jeans which i have used both in this country and aboard which I love but wanted some trousers that I can tuck into my sport bike boots rather than my touring ancle boots, my freind has some similar and was impressed with them so I thought I would give them a try, They are great, they look good, feel great and give me full protection, Ive not used them in the cold yet and Im not sure how warm they will be, but I can always either squeeze back into my leathers or use my gortex trousers, I am a size 14/16 and did opt to go for a 16 and Im glad I did, they are snugg when pulling them on but once they are up they are very, very comfy. I love them!