Store network

8 Stores across the UK

150,000+ Reviews

from bikers like you

15+ Years Online

Tried, tested, trusted

Next-day Delivery

Available 7 Days a Week

250+ Top Brands

UK's largest range

Free Returns*

Mainland ex H'lands (over £25)
Klim Base Layers
Durable clothing for daily commuting, sport-touring and adventure riding
Dependability is crucial. With that focus Klim introduce the most advanced lineup of motorcycling apparel ever created. Today, Klim quality experiences are available to more riders on more bikes to more destinations than ever before. Klim have elevated what fit, form and function mean for riders. They have developed innovative fabrics, brutally strong construction techniques and intelligent solutions to battle the elements.
Explore related categories…
Verified Customer Reviews for Klim Base Layers
Under rated layer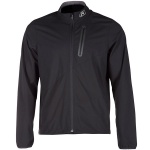 Klim Zephyr Wind Shirt - Black
29 November 2023 by Dave K
I have always used thermal layers and down jackets under my Klim Kodiac which have worked but in extreme temps close or below 0 I felt restricted by the layers. This windproof layer actually helps the thermal layers work and I am finding that fewer layers are required to stay warm, it does scrunch down to tennis ball size so easy to carry and great for using with my Marakeesh jacket in the autumn/spring chilly days. All in all a very good quality and an essential carry on the bike now at all times.
Klim base layers comfort
Klim Aggressor 2.0 Shirt - Black
22 October 2023 by Tucker H
Worn twice so far, I naturally prefer the cold to the heat.
Had the base layer on all day in 6 to 10° and was very comfortable no draughts and really liked the thumb holes on the sleeves
2nd time out was a warmer day 15° and I was a bit too warm
Fit is very good, seams don't catch.
Impressive product thinking of getting the 1.0 version also
Good top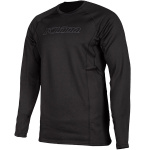 Klim Aggressor 3.0 Shirt - Black
19 October 2023 by Anonymous
Excellent I have never been able to stay so warm and comfortable
Klim Aggressor
Klim Aggressor Pants 1.0 - Black
15 October 2023 by Colin T
Absolute quality piece of Kit
From opening the package to wearing these baselayer pants you won't be disappointed. There warm, comfy and a good fit under your riding kit. I've done 100 miles up to now and no problem at all. I ordered Large as I'm normally a 34 waist and they fit perfectly. I also ordered the Klim Aggressor top to go with these and you won't be disappointed. These klim are well worth it now the weather changing.
Good quality, highly recommended baselayer
Klim Aggressor
Klim Aggressor 1.0 Shirt - Black
15 October 2023 by Colin T
Klim Aggressor base layer
What a brilliant quality piece of kit.
Ordered from Sporrtsbike shop.
From opening the packaging to wearing it you can tell that it's good quality and well made. Done 100 miles already and yes it's warm and comfy to wear under your riding kit. I ordered an XL in this top as I'm normally 44 chest and it fits perfect. Highly recommended baselayer. I will be testing this shirt on my next Adventure up to Scotland.