15+ Years Online

Tried, tested, trusted

Next-day Delivery

Available 7 Days a Week

150,000+ Reviews

from bikers like you

365 Day Returns

No-Fuss Refunds

Free next day to store

Online choice delivered in-store

Over 250,000 Products

£14m+ stock holding
Tucano Urbano Base Layers
A range of base-layers from Tucano Urbano
From long sleeved tops, thick body warmers to full face balaclavas and neck scarfs - Tucano Urbano has something to help alleviate that pesky wind chill.
Explore related categories…
Verified Customer Reviews for Tucano Urbano Base Layers
Nice design but poorly made
Tucano Urbano WB Fleece Collar - Black
28 August 2023 by Anonymous
The stitching is terrible and is already coming undone. Also the inner just pulls away and stick on my stubble! Pity as it feels nice when worn and could be 5 stars
Brilliant fit
Tucano Urbano Pole Gloves - Black
22 February 2023 by Sally
These are not the cheapest but they are the only ones I can get in a small enough size to fit. They are really good quality and wash really well. As I suffer from Raynaud's they give me that bit more warmth under my heated gloves and for every day use in the spring months when normally people don't need to wear gloves
Disappointed
Tucano Urbano Collarino Neck Tube - Black
17 January 2022 by Gary B
Purchased as a Xmas present for son sized 58 crash helmet & it doesn't fit in fact it split up the seam when he was trying it on. So it's far from one size fits all, after buying all our gear from you over the last 3 years very disappointed Gary
Skullcap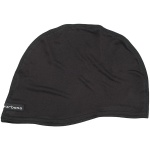 Tucano Urbano Capotte Skull Cap - Black
29 June 2021 by Lindsay C
Products first class this is my second, I would recommend them to everyone
May be ok for commuting but...
Tucano Urbano Pole Gloves - Black
19 May 2021 by Anonymous
Read a good reviews about them but can't agree. At +10 C degrees they make a bit (a bit! not significant!) difference for 10-15min, but then I can't tell I have them in my 3 seasons Rukka Gore-tex gloves. They may help keep heat in if you have heated grips (something generating the heat for your hands) and if you have hand guards keeping wind away, but if your hands in gloves are exposed to wind - nope, sorry, these Gloves do very little.