Click & Collect

From a shop near you

150,000+ Reviews

from bikers like you

Next-day Delivery

Available 7 Days a Week

Free UK Delivery

Mainland ex H'lands (over £25)

Pay Later

With PayPal or Klarna

Over 250,000 Products

£14m+ stock holding
Departments
Garibaldi Helmets
A selection of helmets by Garibaldi
Garibaldi produces its range of helmets with the best materials and an elegant look. A team of european designers look after the enterprise soul with a special care to the brand's tradition and a glance towards the future.
Departments
Verified Customer Reviews for Garibaldi Helmets
Retro Cool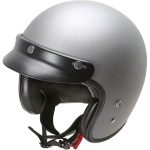 Garibaldi G02X - Matt Titanium
18 September 2023 by Anonymous
Nice little helmet to wear on my Triumph Street Scrambler. Very nice finish and detailing at this price. Peak looks a bit cheap and is very small. Lining is excellent. Matt finish looks nice and understated.
G0X 2 perfect!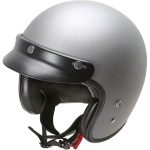 Garibaldi G02X - Matt Titanium
11 July 2023 by Mark W
Very good price for an ECE-05 Helmet….fits perfectly, and more importantly has the 'look' i was after. Arai peak fitted (as this was the look).
As usual SBS were up to their usual excellent standard.
Recomended
Very nice quality lid
Garibaldi G02X - Ivory
17 March 2023 by Stephen T
Normally only buy arai, but was taken with the style. Had never heard of this brand but the quality is definitely there. Beautiful styling and finishing, especially at the price.