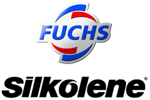 Silkolene - Pro 4 10W-30
Customer Reviews for Silkolene - Pro 4 10W-30
Description
Silkolene - Pro 4 10W-30
Advanced surface chemistry
Vital protection to pistons & bores
High detergency formula
Optimum engine efficiency & reliability
Uses highest quality group III base oils
SPECIFICATIONS:JASO MA, API SJ

This ultra high performance 4 stroke motorcycle engine oil has been developed in cooperation with a major Japanese motorcycle manufacturer. The cutting edge formulation offers improved fuel economy, engine performance, stable friction for enhanced clutch control and proved high levels of engine and gear box protection Pro 4 Energy 10W-30 ensures rapid oil circulation on cold start, excellent lubrication under all conditions, and superior wet clutch performance.
Manufacturer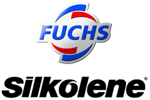 About
Silkolene
The Silkolene range of motorcycle lubricants is one of the largest available. This means that there is a product to suit you, whatever type of bike you have and whatever you use it for. Silkolene lubricants are constantly developed with race teams at the highest level of competition to ensure that they can deal with the greatest levels of stress that a motorcycle will ever endure.
See all Silkolene products…
Questions and Answers
Questions and Answers
Why is this unable to travel oversea if it can be buy from US? Thanks

April 18, 2018

Because oil is on the prohibited items list, it cannot be carried on any service.

You won't get it cheaper.
Our Price Match Promise.