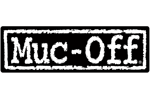 Muc-Off Helmet & Visor Cleaner - 30ml
Verified Customer Reviews for Muc-Off Helmet & Visor Cleaner
Visor spray
30 October 2023 by Ken M
Handy for taking out and about in the summer months.
On the Go
09 October 2023 by Anonymous
Perfect to keep with you when riding!
Visor cleaner on the go
14 September 2023 by Anonymous
Great cleaner small enough to easily fit in back for cleaning visor and screen when out and about.
Great travel companion
07 August 2023 by Weekend W
Does what's needed.
I have the larger size of this, but wanted to take some travelling with me, so brought this one, handy size for a few days away, and I can refill it for next time.
Good product in handy size.
21 July 2023 by Mike S
Muc-Off Helmet & Visor Cleaner - 30ml
09 June 2023 by Richard J
Muc-Off Helmet & Visor Cleaner - 30ml this was a gift for someone and a good size and price.a must for short and long trips in summer.cleans off bugs and flying easily leaving your visor nice and clear can use on lid as well.
5*
09 June 2023 by Dom M
Does the job, small size, spray never lets me down.
Good
18 May 2023 by Sarah K
My visor always come back super clean, but I put a 4 as the smell is very strong.
Essential kit
06 October 2022 by Graham
Always like to take visor cleaner & a microfibre cloth with me on a ride. This is probably the best. Simple but effective.
Works well
29 September 2022 by James
Works well keeping my visor nice a clean. Leave it to soak a little and it removes fly splats quick and easy with little to no need to go over such areas multiple times, or leaving long smear marks of fly splat. Don't need much just a couple of sprays and job done let it soak and then wipe off. Proper Job.
Visor cleaner
28 August 2022 by Pete J
Fits nicely in your pocket and does what it says.
I can see now
22 August 2022 by JulesW
Does a decent job of quickly removing dead flies from my visor. A good product to have handy on longer days out so you can quickly clean your visor at the roadside.

Strong solvent smell made me wonder whether this product might also remove the film of Rain-X that I had recently treated my visor with.

30ml is very easy to carry.
Pocket size
01 August 2022 by Jennifer
Does the job, fits in your pocket.
Nice to See
28 July 2022 by G R
Bought the visor cleaning kit previously and added this extra spray owing to great pricing from SBS.
Helmet & Visor cleaner
05 June 2022 by Derek K
Excellent at keeping your visor clean and stops any mist forming, ordered from sports bikes shop next day delivery excellent service.
Keep it clean boy's !
24 May 2022 by Anthony M
Muck off ! Great to keep with you on a journey spray on wipe off keep it squeaky clean
I can see the light!
23 May 2022 by Matt P
Summer is a comin', and so is beetle juice. The amount of bug splatter on my new Simpson Venom visor of late has been no joke. I tried the rain scrape on my gloved index finger, didn't work, I tried water when I got to my destination, didn't work, so I chose to invest in some visor cleaner and this stuff is great! It's so good I bought another and I now keep one of these bottles in each of my jackets so I am never without on a ride. The only problem with this, is all your mates will want you to clean their visor, simply tell them no lol and instruct them here to get their own, because sods law is you'll clean theirs and have none left for when you really need it. Buy some. It's insurance for when the bug splatter happens this summer, and it will happen :)
Clear vision!
14 March 2022 by Barrie B
Very handy travel sized bottle of extremely effective visor and helmet cleaning spray. Great at shifting bugs, dirt and other random splatter from your lid and visor, perfect size for stashing in a pocket / tank bag.
Description
Muc-Off Helmet & Visor Cleaner - 30ml
Muc-Off Visor, Lens & Goggle Cleaner quickly and safely removes dirt, dust, grime, snow, sweat and oily residue from all helmets, eyewear and goggles. It's has been formulated using de-ionised water as recommended by many helmet manufacturers, it's safe to use on all lens materials. Muc-Off Visor, Lens & Goggle Cleaner, is also anti-bacterial and uses pH neutral soaps. And you don't have to worry about the formula either. It's fully biodegradable and contains no solvents or harmful chemicals.
Manufacturer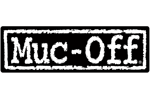 About
Muc-Off
In 1991 Rex and Marilyn Trimnell got things started with X-Lite UK. After designing and manufacturing the world s first twin crown bicycle fork, Rex created a perfectly pink spray to clean his kit. To make a long story short, Rex s cleaner was the best thing since sliced bread, and it wasn t long before word got out and Muc-Off was born. Muc-Off is now the go-to brand for top riders and racers from the likes of Team Sky to Atherton Racing.

You won't get it cheaper.
Our Price Match Promise.