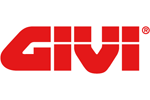 Givi XS319 Tanklock Mini Tank Bag - 3L
Verified Customer Reviews for Givi XS319 Tanklock Mini Tank Bag
Neat little bag
22 August 2023 by David T
Neat little bag which holds my daily riding kit, puncture kit, lock, vior wipes etc. Appears well made and easy to remove for refuelling.
Top bit of kit.
Small but effective
06 August 2023 by Mark C
Givi products are ways well made. This little tank bag is no exception. 3lts is enough for your phone, gloves a disc lock, some visor cleaner and a cloth. It's not so big that it takes over your tank yet allows for easy access. The on and off system is a sinch. Comes with a carry strap and rain cover. Overall it's a good buy and you can't get this at this price else where other than Sportsbikeshop
I should mention it comes with the fitting ring but you will need to buy the exact flange for your bike additionally. Enjoy and hope this helps
Ideal
04 August 2023 by DB
Want a tank bag for a lock, phone, sandwiches, drink etc… then this is ideal. I already had a larger one which things rattled around in most of the time and this smaller bag is great for those small items you want to take but don't want in your pocket. Sportsbikeshop price was excellent, plus delivery was quick too.
Good little bag
12 July 2023 by Daniel R
Fantastic service from sportsbikeshop fast p&p good little bag handy for little bits and bobs screen wash & phone
Just the job
12 July 2023 by Anonymous
This tank bag is perfect for easy access without removing your gloves.. Ideal for fuelling and toll roads. It willl hold your phone wallet, small bottle of water ear plugs etc. Usual Givi build quality.
Great service once again from Sportsbikeshop.
Fantastic
05 July 2023 by Paul R
Great item fits on my 2022 GSA dose not touch the tank.
Great for small items.
Great Compact Storage Bag
04 July 2023 by Neil M
Good quality as expected from Givi. Ideal size for storing smaller items; Sat Nav, phone, wallet etc.
Neat little top bag
28 June 2023 by Ezra N
A superbly made product by Givi. Top bag is excellent for keys, glasses and small essentials. Less intrusive due to its small size. Five stars . Brilliant customer service as usual from Sportsbikeshop.
Superb little tank bag
20 June 2023 by Rob E
Literally minutes to fit and a much better set up than my previous bulky sw motech bag. Not used waterproof cover provided but is definitely showerproof. For a small bag it can fit lots in and is very easy to remove and fit. . Highly recommended
Givi XS319 ideal size
05 June 2023 by Steven J
Bought two of these one for my bike and another for my wife's. It really is the perfect size for storing phone, wallet, sun glasses , phone charger and you can even fit in a small bottle of water. Works well with the fitting plate bought separately.
Just the right size
02 June 2023 by Anonymous
Perfect fit on my 2016 DL650 V-STROM. Just the right size to fit my phone, wallet, work ID badge and keys. It has a satisfying click when it locks in place and once it's locked on the tank-ring, it doesn't move during my ride.
Easy to remove using the unlocking lever.
Good build quality, hard shell which doesn't flop when fitted to the bike nor when filled.
Givi Mini Tanklock
30 May 2023 by Pete T
Great little tank bag not to intrusive & 100% secure.
First class service from good old sportbike shop delivered next day with no issues would definitely recommend them great website & delivery service at a reasonable price
Perfect size
29 May 2023 by Anonymous
Perfect size to carry a few essentials, does not interfere with controls or handlebars
Excellent Piece Ok Kit
26 May 2023 by Martin P
I don't like the look of a top box so if I'm just out for a blast but want somewhere to store my phone, wallet, can and intercom once I arrive and go for a wander this is ideal. Looks good and comes with a shoulder strap for convenience.. Well made and sturdy, easy to fit and remove from the tank ring. It even comes with a waterproof cover.
Nice size not too big
22 March 2023 by Philip S
Great little bag nice size on and off the bike, great quality and best price. And always fantastic service from Sportsbikeshop.
Givi tank bag
22 March 2023 by Martin W
Great little tank bag as it is the perfect size for my trip. Great quality. It was delivered by the day I was told. The bag even came with the ring for the tank that I didn't expect
Perfect size
21 March 2023 by Brian R
I opted for the smaller sized tank bag as only visor cleaner wallet and passport to go in. Perfect size and able to see TFT and sat nav. Nothing bigger required as panniers fitted. Excellent all round quality and comes with a detachable shoulder strap and rain cover
Great service by sportsbikeshop
Givi Quality at its best!
17 March 2023 by Samuel G
Fitted to a DL650, it's the perfect size for everyday items such as phone, keys, wallet etc. without obscuring the dash. Easy to install and release, I use it every day and typically for Givi it's very well made.
Description
Givi XS319 Tanklock Mini Tank Bag - 3L
600D Guzy Nylon construction with PU inserts
Semi rigid structure
Tanklock fitting system
Reflective inserts
Fluorescent rain cover included
Handle and detachable shoulder strap for easier transportation
| Depth | Width | Height | Max. Capacity | Max. Load |
| --- | --- | --- | --- | --- |
The Givi XS319 is a super compact semi rigid tank bag using the convenient Tanklock rapid fitting system to the tank lid. Suitable for naked and sport bikes, it adds 3 litres of storage space for smaller objects and once at your destination it becomes a convenient bag thanks to the integral handle and detachable shoulder strap. Included is a raincover for inclement weather.
Product Videos

Tanklock system
Product Specification
Manufacturer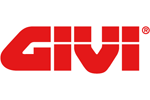 About
Givi
Real passion, Italian design, strong technological ideas and specific knowledge of materials; these are the key factors of the international success of Givi, which led a small factory in Brescia to become the leader in motorcycle accessories. Today, Givi hires nearly 500 employees all over the world, working with the same determination of the first day.
Givi's mission is a constant commitment to produce, realise and distribute quality products, which can improve the equipment of the motorbike and bikers themselves in terms of security and technical performances. This engagement is only possible thanks to the team work of Givi, which relies on a sustainable development of the product.

Questions and Answers
Questions and Answers
Will this bag fit a z900rs 2019 if so what flange.

April 3, 2023

Your bike requires the BF04 fitting kit, which can be found on quick find 212264.

Does the 3lt bag fit a Kawasaki ZX9R Ninja 2001?

February 27, 2023

Unfortunately Givi don't list a fitting kit compatible with your model bike I'm afraid, apologies.

Does the tanklock BF22 for the BMW 1200 GSA fit the newer 1250 GSA?

February 20, 2023

You will need the tanklock BF17

I have a 2018 Yamaha Tracer 900gt...can you supply a tank ring...Many thanks..

December 3, 2018

The Tracer 900GT uses the BF23 flange.

I have a KAWASAKI Vulcan 650 does this have the same fitting kit as the versys or a different one?

September 14, 2018

Unfortunately Givi do not list a tank adapter that fits your bike.

Hi, I couldn't find my bike in the fitting list, I have a 2000 GS500, Is there a flange that would fit?

August 30, 2018

Unfortunately Givi do not list a Tanklock attachment flange for your bike, apologies.

hi can you tell me what i need to fit this to my 2006 Z1000 thanks

May 31, 2018

Unfortunately Givi do not make a Tanklock attachment flange for your year, only for the 2010 model year onwards.

Hi,I have a GSXR 750 L3 2013 can you please tell me what clamping ring kit I will need.Thanks

April 3, 2018

Unfortunately Givi do not list a fitting kit for your year of GSXR, they are only available up to the 2010 model year.

Can you tell me if this has a cable-entry port on it anywhere? - so i can run a cable inside the bag (from the DIN Socket on the bike) to charge my phone?

February 26, 2018

The XS319 does not have a cable entry port.

Hi will this fit a tracer 700 or will I need a tank ring from Yamaha to fit the tank bag. Thanks

January 10, 2018

To fit this bag to your Yamaha Tracer 700 you will require a Givi BF05 Tanklock Fitting Kit (quick find 212278).

I have a 2017 BMW R1200 GS. What tank lock flange kit do I need for the Givi XS319 tank lock bag?

December 3, 2017

You would require the Givi BF11 Tanklock Fitting Kit.

I have a BMW S1000 XR 2017 which Tank ring do I need - nothing listed?

February 14, 2017

Givi do not list a specific flange for the 2017 yet, sorry. The flange for the 15-16 S1000XR is the BF11, but we are not able to confirm if this will fit the 2017 model.