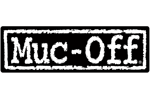 Muc-Off Essentials Cleaning Pack
Motorcycle cleaning pack including sponge, cleaner, brush and protectant
View full details
Verified Customer Reviews for Muc-Off Essentials Cleaning Pack
My first cleaning kit, worked great
25 October 2023 by Sebastian
Got this to clean my bike for the first time, it worked really well. Was really easy to apply and the dirt just rinsed right off. Definitely recommended.
Washes
13 October 2023 by Richard T
This kit cleans very well, gets grime off very easily. For the price it's fantastic
I Wouldnt bother with anything else
29 May 2023 by Connor B
I use muc off for my mountain bikes and now my motorbikes it's flawless I can't recommend anything else comes with a net bag and everything you need decent sponge, spray and silicone spray for after.
Spot on
17 April 2023 by Ray
Excellent product cleaned my bike right up.
Recommended
29 March 2022 by Simon H
Was recommended to by another Triumph Tiger owner, my other bike is fully faired and easier to clean. The Tiger is a pain with all its nooks and crannies. So this has made it a lot easier.
Not impressed.
07 August 2021 by Dale
Just not happy with this stuff, it left a white residue on the black plastic, the sponge didn't expand better off using auto gym resin. Won't buy it again.
GIFT pack
23 July 2021 by Paul C
Muc off cleaner is easy to use and works very well. Will buy again .
Cleaning pack
15 July 2021 by D B
Great spray on and wash off
Does what it says on the tin!
11 July 2021 by Saoussen O
My bike has never looked so shiny and clean. It's perfect for those who like their machine to always look immaculate.
5 stars all the way.
07 April 2021 by Keaton M
I have used a lot of different cleaning kits in my time but by fay this one is the best muc off is the only cleaning stuff I now us the protection stay dosnt only give it a great finish but smells amazing. 10 out of 10 for me.
Spot on
01 April 2021 by Darren B
All really easy to use. My bike looks fresh and clean.
Effective cleaning kit!
05 January 2021 by Anonymous
Did a great job of removing all the winter crud off my bike. Even without using a hose it lifted all the dirt so I was able to rinse it off easily just with a bucket of water and brush/sponge.
Bike cleaner.
08 December 2020 by Neil C
Handy kit to cover cleaning the bike. Mini visor cleaning kit included that can be carried in the bikes glove box. Handy brush to loosen any stubborn crud!. Ideal Xmas or present for the biker in your life !!.
Gets the job done
15 November 2020 by Anonymous
Good results, gets the job done.
Good product at a good price
19 August 2020 by Andrew S
Really good kit that has everything you need. Very pleased.
Muc of cleaning great stuff
15 July 2020 by Sam K
Great service from sportsbikeshop as always very fast delivery and great cleaning gear
Really good
10 April 2020 by Richard H
I love this stuff and this is a very convenient kit for the money. The cleaner works its magic when you follow the instructions and the protectant not only smells great but really brings out the colours in the plastics.
First experience and not disappointed
26 December 2019 by Anonymous
Great little set as described and now love the brand.

Very quick delivery as normal.
Description
Muc-Off Essentials Cleaning Pack
Nano-Tech bike cleaner
Expanding pink sponge
Wheel & brake brush
Motorcycle protectant
Manufacturer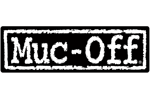 About
Muc-Off
In 1991 Rex and Marilyn Trimnell got things started with X-Lite UK. After designing and manufacturing the world s first twin crown bicycle fork, Rex created a perfectly pink spray to clean his kit. To make a long story short, Rex s cleaner was the best thing since sliced bread, and it wasn t long before word got out and Muc-Off was born. Muc-Off is now the go-to brand for top riders and racers from the likes of Team Sky to Atherton Racing.

You won't get it cheaper.
Our Price Match Promise.