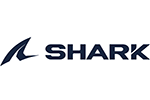 Shark Max Vision Clear Pinlock Insert - Skwal / Spartan
Verified Customer Reviews for Shark Max Vision Clear Pinlock Insert
Great
11 January 2023 by Burt
Does what it says clear visor. Bought before. So happy again
Works as expected
17 August 2021 by Anonymous
It does what it says on the tin!
Well worth the money
22 April 2021 by Paul D
Bought this insert as I had a dark visor without a pin lock insert so now I can change from a clear visor to dark in seconds. Great service from SBS as per usual- good job guy's and girls.
Shark Pinlock Insert
07 October 2020 by Martyn K
As with all Pinlock, does exactly what it should.
Perfect fit, easy to fit, job done!
Absolutely "must have"
03 May 2020 by Sebastian L
Does the job. Goodbye misty visor. No matter it's sunny or rainy, visor stays clear, no distortion, absolutely clear view. Cannot think about riding without it again.
Love it
06 April 2020 by Ben H
Lightweight helmet. Good quality padding, great fit and built to the reputation you expect from Shark. Sound insolation is about right, decent room to install pairing headsets, drop down internal visor is tinted and actually does a nice job at blocking out the rays and is easy to 'activate'. The pin lock clips in easy and so far has worked flawlessly. Love the graphic design and it really suits my gsr750 and makes a welcomed change from the usual plain matt black helmets I tend to go for. Very happy with my choice and the service I received from Sportsbikeshop.
Excellent product
29 December 2019 by Robert M
Best decision I ever made. Since I got this visor didn't had any more problems with the fog
Does what it says
25 August 2018 by Daniel H
Prevents moisture build up effectively, came with the helmet and works as intended. Quality item.
Does the job
29 July 2018 by Dominic K
Easy to fit following instructions and keeps the view clear. Fit and forget the problem ever existed for all but the most extreme conditions. Wouldn't go without.
Works great
17 January 2018 by Alan R
Amazing, doesn't fog up, even on the wettest days. The original Pinlock was in for nearly a year before being damaged by stuffing gloves in the helmet! Happy to buy replacement, great quality product!
Anti fog
05 November 2017 by Eduardo H
Excellent product for winter.
Easy to fit
21 June 2017 by Peter F
It was easy to put in my visor and I would recommend everyone one has a Pinlock.
Clear and fog free
15 February 2017 by Stuart G
I've been using a Shark Skwal helmet for about 18 months everyday on my 60 mile commute through whatever weather this country can chuck at me. Its been faultless. Just noticed my visor occasionally fogging up recently so bought a new Pinlock as already had a spare new visor. These Pinlocks work fantastically. I've had 18 months of complete fog free riding. Only replaced as over time I feel my original has lost its tight fit against the visor and I've also managed to scratch it both my original visor and Pinlock from constant cleaning. Compared to other visor/Pinlock systems I really think Shark have done a great job as its been truly amazing even in the worst weather and temperatures. Until using this I didn't believe Pinlocks would work...but they really do.
Description
Shark Max Vision Clear Pinlock Insert - Skwal / Spartan
Genuine Pinlock Max Vision insert
Fits the Shark Skwal, Skwal 2, Spartan, Spartan GT and Spartan Carbon, Spartan Carbon GT helmets
This product can be used all the year round during hot and humid summer conditions and wet, cold periods. Riding with a completely closed visor in these conditions is possible without fogging-up using this product. A truly unique system that ensures you will have a clear view whatever the weather condition.
Manufacturer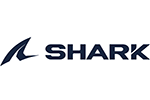 About
Shark
With over 25 years of experience in the production of motorcycle helmets, it's no wonder that Shark is rapidly becoming one the world's most dominant biking brands. Now trading in more than 45 countries, Shark employs over 600 people and continues to operate from its headquarters in Marseille, France. Their desire to push technical boundaries in order to create innovative products still remains today, despite this colossal level of expansion. Shark has always believed in perfecting their products using the ultimate testers available, motorcycle racers from the world's most prestigious championships. With names such as Carl Fogarty, Randy De Puniet and Scott Redding on the testers list, it's easy to see why Shark helmets are becoming the default brand of choice for many bikers today. This development through racing has led Shark not only to focus on comfort and innovation, but ultimately to focus on safety.

You won't get it cheaper.
Our Price Match Promise.