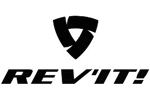 Rev'it Safeway 2 Belt - Black
Customer Reviews
for Rev'it Safeway 2 Belt - Black
July 15, 2019
Does a reasonable job but not great
It's a great product idea and could be excellent. Unfortunately, the execution hasn't been great. The first issue noted is the amount of loops on the back of your jeans dictates whether this belt will fit or not. As with many jeans (mine included), there are two loops about 5cm apart - this belt won't fit. Of course, it works fine for a pair of Rev'it jeans as they have a single loop... Secondly, the quality isn't great. For what is quite an expensive belt, it's fairly thin and doesn't feel particularly substantial. The belt holes are quite small so you have to look in order to get the prong in properly. I'd have returned it but ended up missing the return window - I'd suggest getting a decent quality belt and trying to rig up the zip separately.
Read more
April 15, 2019
Great Product
Having bought a Rev'it Jacket, I wanted to be able to connect it to my jeans and didn't fancy stitching a zip to the jeans. I considered this and other brands of connector (which were apparently compatible) before ultimately stumping for this. I don't regret this. The quality of this product is excellent and I am very happy with the purchase. The zip is easy to use. I thought that this could be fiddly because you are trying to connect jacket and belt connector behind your back, but aided by the quality of zip this was really easy to align and do up. To complicate matters further I had a brand of jeans which had a double belt loop at the back rather than a single loop that this is designed for. Prior to ordering (having taken a screen grab of the rear from a YouTube Video) I knew that this would need some modification by cutting a wider opening (80mm) in the connection piece such that it would fit over the two belt loops which were on my jeans. The quality enabled me to make the required modification using a Stanley knife and steel rule without undermining the structural integrity of the product. A final point, is that I think the connector belt means the zip connection sits slightly higher than I think would be possible with a stitched option. This obviously helps prevent a wedgie, and consequently I find that when joined together this is really comfortable.
Read more
Description
Rev'it Safeway 2 Belt - Black
The Safeway belt delivers an extremely strong connection between the jacket and conventional jeans.
Manufacturer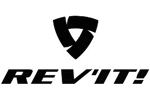 About
Rev'it
Whilst the brand is a relative newcomer to the world of biking fashion, Rev'it motorcycle clothing is certainly up there with the biggest brands, having earned a first class reputation for both design and quality of product. Since their introduction to the motorcycle market in 1995, Rev'it have sought to redefine industry standards by following their own line in terms of both style and the inclusion of technical features. In 2001 they began developing their Engineered Skin method of production across the entire Rev'it motorbike clothing range, focusing on the relocation of vulnerable seams to areas of lower risk. By strategically placing task-specific materials, Rev'it clothing is always designed and manufactured to mitigate failure points whilst boosting overall performance. Technically advanced, uniquely styled, and built without compromise; Rev'it is a brand that continues to grow here in the UK which is why you'll always find us featuring the entire bike range.
See all Rev'it products…
Questions and Answers
Questions and Answers
No questions or answers have been posted for this product…