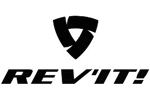 Rev'it Ladies Sky LL Base Layer Trousers - Dark Grey
Description
Rev'it Ladies Sky LL Base Layer Trousers - Dark Grey
Multiyarn polyester fabric construction with grid backer
Moisture wicking properties to keep you dry
Reflective inserts for increased visibility
Designed with the female body in mind, the Sky ladies trousers pair perfectly with the Sky ladies LS shirt. Together, this potent combination is the ideal base layer set. Having a base layer to pull moisture away from the body keeps you feeling fresh for longer. It also helps prevent overheating so you can stay out on the bike - or keep doing whatever sports you are doing - for much longer.
Product Specification
Related Items
Manufacturer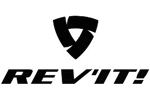 About
Rev'it
Whilst the brand is a relative newcomer to the world of biking fashion, Rev'it motorcycle clothing is certainly up there with the biggest brands, having earned a first class reputation for both design and quality of product. Since their introduction to the motorcycle market in 1995, Rev'it have sought to redefine industry standards by following their own line in terms of both style and the inclusion of technical features. In 2001 they began developing their Engineered Skin method of production across the entire Rev'it motorbike clothing range, focusing on the relocation of vulnerable seams to areas of lower risk. By strategically placing task-specific materials, Rev'it clothing is always designed and manufactured to mitigate failure points whilst boosting overall performance. Technically advanced, uniquely styled, and built without compromise; Rev'it is a brand that continues to grow here in the UK which is why you'll always find us featuring the entire bike range.

You won't get it cheaper.
Our Price Match Promise.