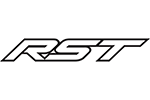 RST Waterproof 1 Piece Suit - Flo Yellow
Verified Customer Reviews for RST Waterproof 1 Piece Suit
Beacon
06 March 2022 by Steve
Wanted something for the winter where it's always dark and this is perfect for that. You'll be seen for miles.
Bright Idea(l)
19 February 2022 by Rich J
I bike everyday, all year. Mostly a 20 mile commute daily but rack up close to 20k miles a year once my "pleasure riding" is added in. I've plenty of kit and riding gear but though my one piece textile suit is warm, tough and snug the seams and zips leak. So I bought the RST oversuit. I tried it for size in the Bristol store, over my one piece textile. It takes a couple of minutes to get on but its worth it. Performance in some vile weather since has been Fantastic, not one drop has got through, even the neck has proved watertight. It packs down nice and small and the stow-pack just about belts around me if I'm wearing leathers. For my commute I find it best to just put it on at the start of my ride and I know ill have a comfortable dry ride. It can be put on over full kit roadside, and I have done this but I think to prolong its life its much easier to put it on pre ride before you put your boots on. All in all I can't fault it £50 very well spent.
Great value
03 October 2021 by Phil
Bought for my wife to replace a similar one she'd had for a few years and called into action straight away on a showery return from the Isle of Man last week. Its a basic suit but as long as you don't expect miracles in heavy, prolonged rain it's great for slipping over leathers and kept her dry sitting on the back of my H2 SX for an hour on a wet M6. You need to watch sizing as they only come in unisex fitments and have to fit over other clothing, she needed a large despite being 5'3" and size 12 - a bit of lower leg tucking up being required! Overall very good value for money and the fluoro colour adds an additional safety element in poor conditions.
Nice and Light
02 February 2021 by Anonymous
Waterproof suit
08 October 2020 by Rafal
Stay visible this what's shouting,waterproof yes tick breathability definitely not after twenty minutes of raiding is boiling inside the suit.I went one size up it was a good choice.
Good quality
Adequate for what it is
17 September 2020 by Anonymous
It is good enough to keep the rain out but it is very bulky and on longer rides can be uncomfortable.
Good
02 June 2020 by Paul R
Good, But Not As Good As I Had Hoped
04 February 2020 by Mark K
My initial order was for a size Large, as I was taking into account the extra bulk of my riding jacket and trousers, including padding, and being around 5' 11", 13 stone, 40-42 chest and a 32 waist, it seemed a sensible move.
Unfortunately no. Arms were too long and crotch too low, and generally baggy. Plus the right leg had the lining twisted and stitched together, so could only get it on with a massive struggle on the right leg.
Returned and requested a size Medium instead. Once arrived, tried on and the fit was snug (bit of a struggle over the jacket, but there is, as I've learned, a right way and a wrong way of putting this garment on over your jacket), but once on, felt comfortable. Like it says, it keeps out the rain, and the velcro overlap running from neck to mid thigh of your right leg prevents any water getting in.
I do, however, have two negative points:
1) This does not keep out very cold weather. On a 40 minute ride I still felt the chill creeping in midway through the journey. Disappointed there.
2) The spray up your back can be difficult to clean 100%. I still have grime staining from my last journey which is very stubbornly refusing to come off, so already, after one ride, the back of the suit is looking grubby in certain areas.
Overall, good, but wished I'd gone for a black-yellow combo suit.
Very good quality
29 October 2019 by Anonymous
Very good quality, easy to use, and really waterproof. I checked.
Great value, does the job.
08 October 2019 by Artem O
Fitted me well, quality is decent, been out in the rain kept me dry. Overall well happy with the product.
good so far
28 June 2019 by Josh
Only had to use it once so far, but happy with it kept me warm and dry,easy to put on and take off. The only thing i would say is that the neck is a bit large.
Good Suit
13 May 2019 by David F
Nice bright yellow, Does its job. and great price.
Description
RST Waterproof 1 Piece Suit - Flo Yellow
100% PVC with PVC backing construction
Fixed mesh lining
Soft fabric inner collar
Elasticated waist and cuffs
Front zip closure
Outer pockets
Reflective detailing to help enhance visibility
ADVICE Advisable to go two sizes up from usual size to accommodate normal biking gear underneath.


Size Guide

| | S | M | L | XL | 2XL | 3XL | 4XL | 5XL |
| --- | --- | --- | --- | --- | --- | --- | --- | --- |
| UK CHEST | 40 | 42 | 44 | 46 | 48 | 50 | 52 | 54 |
| EURO SIZE | 50 | 52 | 54 | 56 | 58 | 60 | 62 | 64 |
Product Specification
Manufacturer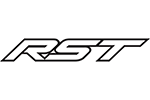 About
RST
It's no wonder that the RST motorcycle clothing range is now one of the most popular ranges of bike kit in the UK. Their continued investment in racing, with a particular focus on BSB, has meant a constant development of product, which has translated directly to their road range. With the help of some of the biggest names in the BSB paddock, such as Tommy Hill, John Kirkham and Stuart Easton, RST have pushed the boundaries of what can be delivered through a brand that remains amazingly good value for money.
It also helps that the Derbyshire based design team are passionate about what they do; rigorously testing all RST clothing themselves. The team insist on riding all year round, despite the British weather, in order to put the RST textile range through its paces, and the fact that the team are keen track day enthusiasts, provides helpful real world testing of the RST leather range too. Their continued passion for design and innovation is highly apparent in this year's range and when you add to the mix the constant stream of positive feedback from our customers, it's easy to see why we have always covered the entire range of RST motorcycle clothing, and will continue to do so.

You won't get it cheaper.
Our Price Match Promise.