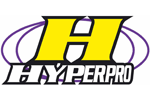 Hyperpro Steering Damper - Yamaha YZF-R6
Customer Reviews
for Hyperpro Steering Damper - Yamaha YZF-R6
Description
Product Options
| Option | Description | Price |
| --- | --- | --- |
| 1 | CSC Solid Black - Black fitting kit | $413.09 |
| 2 | CSC Solid Black - Gold fitting kit | $413.09 |
| 3 | RSC Solid Black - Black fitting kit | $440.77 |
| 4 | RSC Solid Black - Gold fitting kit | $440.77 |
| 5 | CSC Hyper Purple - Black fitting kit | $413.09 |
| 6 | CSC Hyper Purple - Gold fitting kit | $413.09 |
| 7 | RSC Hyper Purple - Black fitting kit | $440.77 |
| 8 | RSC Hyper Purple - Gold fitting kit | $440.77 |
| 9 | CSC Mad Red - Black fitting kit | $413.09 |
| 10 | CSC Mad Red - Gold fitting kit | $413.09 |
| 11 | RSC Mad Red - Black fitting kit | $440.77 |
| 12 | RSC Mad Red - Gold fitting kit | $440.77 |
| 13 | CSC Polished - Black fitting kit | $413.09 |
| 14 | CSC Polished - Gold fitting kit | $413.09 |
| 15 | RSC Polished - Black fitting kit | $440.77 |
| 16 | RSC Polished - Gold fitting kit | $440.77 |
| 17 | CSC Gold - Black fitting kit | $413.09 |
| 18 | CSC Gold - Gold fitting kit | $413.09 |
| 19 | RSC Gold - Black fitting kit | $440.77 |
| 20 | RSC Gold - Gold fitting kit | $440.77 |
Hyperpro Steering Damper - Yamaha YZF-R6
Fully adjustable
Twin tube clamp
Low friction design
One piece piston rod
Triple function sales
MOUNTING KIT TYPETop / tank (916 style)

DAMPER LENGTH 75mm

NOTE CSC (Constant Safety Control), RSC (Reactive Safety Control)

Hyperpro's RSC speed sensitive steering dampers are smooth and loose when in normal riding conditions, giving a feeling of no damper at all, but they become stiff when you need to control a tank-slapper. CSC high tech linear-type dampers are for customers who still prefer the feel of a conventional damper.

Both types of dampers are fully adjustable and can be adjusted in 22 positions so there will be a position for every rider. The twin-tube clamp ensures that the clamping force of the tube clamp does not obstruct the piston. Nitrogen pressurised heat expansion reservoir prevents the forming of air bubbles. No dust will be able to get in with the triple function seals which ensures that dust can not enter and oil can not exit.

A Hyperpro steering damper reduces this kind of risk to a bare minimum. Tank slappers and vibrations are intercepted by the damper. As a result you have a bike that steers the way you're used to and reacts the way you'd hope for in unexpected circumstances.
Product Fitment
Manufacturer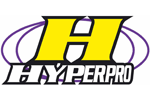 About
Hyperpro
Hyperpro is a leading manufacturer of progressive suspension products for motorcycles. A Dutch company; they design and build all of their products in their factory situated in the centre of the Netherlands. Hyperpro s rising rate progressive springs are used worldwide, as are their shock absorbers, and world famous steering dampers. Hyperpro wants to offer the best solution for you as a rider and for your motorcycle. Safety and control are their key words. These are key elements in Hyperpro s philosophy and thus in their developments. Riding a motorcycle must be fun and they provide you with easy tools to reach this as much as possible in every circumstance. whether on the racetrack, on the street, in the dirt, as a commuter, or as an occasional rider.
See all Hyperpro products…
Questions and Answers
Questions and Answers
No questions or answers have been posted for this product…

You won't get it cheaper.
Our Price Match Promise.