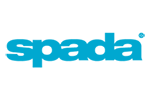 Spada Ladies Hairpin CE Textile Jacket - Red
Ladies CE certified textile riding jacket with waterproof membrane lining
View full details
Verified Customer Reviews for Spada Ladies Hairpin CE Textile Jacket
Great Jacket
13 April 2023 by Ian J
Bought this jacket for my wife to ride pillion as she didn't want to have a dark colour or leathers. Got a size larger (12) and it is a snug, but good, fit. Lots of adjustment and a good length. It's also not too heavy for her slight frame. The quality of finish is really good and great value for money. I'm on the lookout for something similar as a summer jacket. Just need to get a back protector for it.
Style: Red
Great light summer jacket
04 August 2021 by Kirsty M
Positives;

Lightweight but feels sturdy
Can easy be worn once off bike
Coated zip for extra wind/rain protection
Zips at hips give more space and Velcro to pull in waist for more hourglass shape.
Longer jacket which covers half my bum.
Nice longer arms which is a bonus for me.
Nice bright colour for daytime riding.

Negatives;

No form of cuff ie velcro or elastic so wind goes right up if your not careful (can be a benefit if too hot)
No inside pockets for phone etc
Style: Red
Great Jacket
26 May 2021 by Hazel
This jacket arrived very quickly. Great quality. As a lady with larger hips, I found the zipped sides were perfect to give that little bit extra room. I would say this jacket is more of a summer weight which was perfect for what I wanted it for. I would suggest going up a size to allow for layers of clothing underneath. All in all a really lovely jacket
Style: Red
Jacket
19 May 2021 by Anonymous
Would love to rate this jacket as excellent but only one thing stopped me. The sizing. I'm usually a 10 - 12 but ordered a 16 thinking I could wear a jumper under it. However I can only just do it up ! Other than that the jacket is very comfortable and has good protection built in. It's shower proof as I've been caught a couple of times but can't comment if it's fully waterproof as I've not been out in the rain enough yet. Overall I highly recommend this jacket.
Comfortable jacket
11 May 2021 by Anonymous
Purchased a few days ago, worn for good few hours. Jacket is well made and comfortable to wear. Lovely fit and good quality fabric thats reasonably soft to the touch. Shoulder and elbow protection feels good without being too bulky. Back protector could be swapped for something bit more substantial if required. Only downside is no inside pockets just 2 front pockets and if you have largish phone it's bit of a squeeze which led to feeling bit uncomfortable as phone was sticking in my rubs, not a major issue though? Not tested in wet weather yet but zips are well covered so as long as no heavy downpours it should hold up on shortish trips in light rain hopefully.
Excellent jacket
27 April 2021 by David Y
Very comfortable jacket, go a size up
Decent quality jacket
18 March 2021 by Zsolt .
Good price and will be perfect for my wife to use it on her yamaha scooter!
Style: Red
very stylish ladies jacket
04 August 2020 by Chris L
this jacket is stylish and well made and doesn't look like motorcycle gear, but still has some protective armour. my wife loves it. not for touring or serious biking but great for city rides and short trips.
First impressions
06 April 2020 by Anonymous
Bought this for a friend who's just getting back on a bike after a few years. Sizing was accurate and fit looked good. Quality seems good with no loose threads. There is no liner so summer jacket only. No wind flap in front or behind the zip so imagine can deal with showers but not prolonged downpours. I don't think she'll be riding in the wet if it can be helped. There are no zips or velcro in the cuffs which I found a little odd. And also no back protector included. Having said all that the jacket is fit for purpose which is summer rides out and adding a back protector will make this a very capable stylish jacket. The red colour also makes for a change from the usual black.
Style: Red
Description
Spada Ladies Hairpin CE Textile Jacket - Red
Durable textile construction
CE certified garment
Waterproof membrane lining
CE certified elbow and shoulder protection
Waterproof lined pockets
Double stitched throughout for increased strength
Adjustable ergonomics for improved fit
Stretch flexibility for greater comfort
Size Guide

| | 8 | 10 | 12 | 14 | 16 | 18 | 20 | 22 |
| --- | --- | --- | --- | --- | --- | --- | --- | --- |
Product Specification
Variants
Manufacturer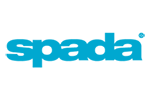 About
Spada
Spada, is fast approaching its 20th birthday and has become renowned during that time for producing nothing but quality motorcycle gear. Spada helmets, although a more recent addition to the range, are no exception to that rule with a bike helmet to suit every style of rider. Whether you are after a full face, flip up, open face or even an adventure lid, the Spada range will most certainly have something for you.