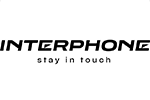 Interphone Quiklox Anti-Vibration Module
Description
Interphone Quiklox Anti-Vibration Module
Compatible with the Interphone Quiklox handlebar and Quiklox mirror mounts
Optional module to help reduce road and motorcycle vibrations, offering greater protection for your smartphone. Included in the package is everything needed to integrate with your Quiklox motorcycle mount. Installation is quick and easy.
Manufacturer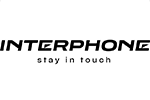 About
Interphone
Launched in 1990 by Cellular Italia S.p.A., a firm from Reggio Emilia, it was conceived as distributor for the first mobile phones, and the brand owes its leadership position to its extensive experience of over 25 years in the field of telephony.

It was the lack of autonomy of the E-TACS phones in the early years, that drove Cellular Italia S.p.A. to start producing mobile phone accessories, in particular the car charger, and launch a dedicated brand.

Shortly thereafter, thanks to success of this project, Cellular Italia S.p.A. began focusing its production on mobile phone accessories, abandoning the distribution of phones, consolidated its presence in Italy and began to export products abroad.

In 2005, Cellular Italia S.p.A. became a group, successfully imposing its leadership position in new distribution channels and new sectors, with accessories for, in addition to smartphones, also tablets and MP3 players.

Furthermore, in 2013 the majority shareholding of the company was taken over by L Capital, Private Equity Fund of the LVMH Group, marking a new evolutionary path towards internationalisation and brand statement: in addition to the 4 European branch offices (in Italy, France, Spain, Switzerland), the company now boasts an intercontinental distribution of the Cellularline brand in over 60 countries.

You won't get it cheaper.
Our Price Match Promise.