Verified Customer Reviews for Icon Airframe Pro
Beastie bunny icon helmet
25 May 2022 by Darren S
Excellent customer service, quick delivery and top notch service, would highly recommend and buy from again without a doubt.
Warbird
12 January 2021 by Royston S
Got the Warbird Helmet priced matched by yourselves and bought it, my first helmet I got from you and am chuffed with both, arrived promptly like I said I'm really pleased and will definitely buy from sportsbike again.
The Warbird is a quality Helmet nice fitting more of a summer helmet to be fair as the side vents let in cool air and you can't shut them, but if you wear a balaclava it's all good in the cold, I just love the look of the Warbird.
Thank you.
R. Smith
Excellent
12 August 2020 by Alex
Fits perfectly lightweight and due to shell sizes is compact. Mine came with a dark visor in the box as well. Very stable on a naked bike noise about the same as my xlite 802r carbon which I no longer have. As a replacement this exceeds the xlite. Also got a great discount in the sportsbikeshop sale
Awesome!
09 August 2020 by Nigel C
Lovely helmet and great service as usual from you guys. A+ and thank you.
This is my 5th helmet and always happy. Highly recommended ????
Helmet good value but slightly noisy and could do with A drop down sunscreen visor for the price as cheaper helmets have them so bit of let down. Also needs more ventilation.
Style: Barong Red
Perfect ventllation, nice design
17 June 2020 by Andras T
nice design, good shape, wide viewing angle, very good ventillation.

Not a silent helmet on the other hand, but still OK.

I miss the built in sunvisor, but with gray or black shield it is OK.
Brilliant
12 August 2019 by Matthew S
Quality helmet feels amazing vibrant colours love the design.. quick and easy payment and next day delivery with DPD fantastic thank you sportsbikeshop
Style: Barong Red
Excellent helmet
19 July 2019 by Aiden L
Most comfortable helmet straight out the box I have ever owned. I love the air venting system, been really hot recently and cools you right down, once again best I've experienced. The helmet looks amazing in person. I ride a naked bike and the wind noise is a little louder than my previous helmet but this only occurs at some angles of your head movement. Rode a fireblade and it was silent. It's a helmet made for the tuck position to flow air smoothly. Very light helmet,
I have owned carbon helmets in the past and I couldn't tell the difference. Like that it comes with a dark and clear visor and some reflective stickers to put in the stars on the back of helmet. EASILY a 5 out of 5 if it didn't have so much wind noise.
Style: Black
Cool mutha.
22 June 2019 by Anonymous
First off, I wasn't there to buy said helmet, or owt else, ...it was my worse half who wanted to purchase something, but.....
I saw this helmet and thought... If that fits n my size,its bought....I bought. Fits sooo well ,and when ya giving it some...soz occifer... Its sits straight n true, no vibration's, comfortable,.. Loads of vents,if needed. Dark tint visor comes with helmet, aswell as clear....dark tint visor, could be a touch more darker, but I also bought a silver visor, which is .....for me better... Hides ya mug better....aaaand it looks the dogs danglys to boot...so over all, smart looking, comfortable, stable at speed, and very airy if needed....but visor could be slightly more darker, but that's me...both thumbs up.; ))
Style: Quicksilver
Vibrant
22 April 2018 by Pete
The first thought once the helmet is seen and one that cannot be passed is the insanely intense and vivid graphics painted to the highest standard. Moving onto the visor which is great at keeping the fogging away, the visor movement performs in excellent steps feeling as a luxurious helmet would. The interior is extremely comfortable with an excellent ventilation system that can be modified to your specific need. I am extremely happy with it and would highly recommend one of the Icons Airframe Pro helmets to anyone.
Style: Barong Red
Really professional job!
09 April 2018 by Spyridon V
Awesome helmet for stunts! I think its a big value of money! Sportsbikeshop.co.uk you are the best!
Very high quality lid
30 March 2018 by Chris T
Great helmet, looks amazing, ventilation is more than enough, and even though it doesn't come Pinlock ready, the optics will not fog up at all. Some people saying it's a small fit, it is tight due to being more of a race helmet, but not so much you should order a size larger, after a week of wearing it will be worn in. Recommended.
Style: Deployed
Looks and feels awesome
19 October 2017 by Jonathan F
The graphics look amazing, and it is really comfortable, very light helmet. It is a very tight fit, my head could just barely fit through the shell, but once on, feels great. Not too noisy, good range of movement. Very satisfied.
Style: Cottonmouth
Very comfortable
11 October 2017 by Anonymous
Besides the awesome looks of the helmet, the helmet is very comfortable. There is very little drag on your head until you get to about 75-80 mph and even then it is still very good. The chin flap however is quite pointless an it never stays in correctly and even on colder days your chin is still protected from the wind.
Just WOW
02 October 2017 by Brad R
This helmet sold me on the graphics alone. Read a few reviews on this helmet and nearly every one said to go one size bigger than you usually would, this was true for me to so no disappointments there.
Fits brilliantly, not heavy or bulky. Airflow thru the helmet is brilliant when vents are open. Average on wind noise but I haven't fitted the chin curtain that was supplied so cant comment on that.
Downsides to the helmet first when placing over my head it tends to make a few creaking noises guessing this is from the plastics and internal pads nothing major and secondly there was no instructions on how to properly fit the chain curtain but a quick email to the lovely people at Sportsbikeshop and they quickly and easily guided me thru.
Style: Brozak
Quality product
25 September 2017 by Chris M
Brilliant helmet.
Very snug fit.
Quality.
Style: Construct White
Born to be cool
31 July 2017 by Davide M
Fantastic helmet, beautiful graphic and made with good material. It's the perfect aerodynamic. It's a bit tight, but I resolved by moving the interior pad.
Style: Brozak
Great lightweight helmet
05 June 2017 by Mick
Good fitting and lightweight helmet. The design is great and the ghost carbon effect looks amazing. Very happy with the purchase.
Style: Flash Bang
Better than expected
15 February 2017 by Anonymous
I have always used another more expensive brand of helmet to date, but wanted something with great airflow and graphics. My pondering kept bringing me back to this Icon brand and frankly they had several graphics that I liked. This one being one of them. Took the plunge and ordered this helmet. Delivery time was excellent, product even more so, in fact bought two other Icon helmets due to this helmet being so much better than I expected for the price. The finish and quality was very good, the graphics, well they speak for themselves.
Style: Pharaoh
Description
Icon Airframe Pro - Soul Food
Meets ECE 22-05 certification
Handcrafted composite shell
Four unique shell sizes
Sculpted neck roll reduces jacket/suit interference
Five-piece modular liner with moisture-wicking Hydradry
Linear ported forehead vents
Low-profile vents throughout the shell
Fog-Free Icon Optics visor with Rapid-Release, release system
Prolock positive visor locking system
Removable breath deflector and chin curtain
ACU Gold approved
Includes both clear visor and RST blue race visor
The Airframe Pro Carbon is the ultimate in helmet bling. The best in modern technology with Icon's hand-laid 4Tress carbon weave paired with an RST dark TracShield visor, vents, and spoiler, resulting in an incredibly light, unbelievably durable, and undeniably flashy helmet. Internally, the shell is outfitted with a removable/washable moisture-wicking HydraDry interior, which keeps you comfortable for short and long rides alike. Enjoy precision manufacturing at its finest with the Airframe Pro.
Product Specification
Variants
Visors
Manufacturer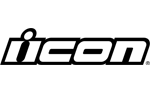 About
Icon
In 2002, Icon burst onto the scene and set out to revolutionize the motorcycle apparel industry. Icon's creators recognised a hole in the race-focused industry - the lack of protective apparel and helmets for the new 'street' biased rider. Icon's products were immediately embraced by this aggressive new generation.

You won't get it cheaper.
Our Price Match Promise.